Giving back to our city parks and green spaces
access to healthy parks and urban green spaces is vital to our quality of life
They improve our air quality, provide important habitat, keep us cool and provide countless mental health benefits. During the Green Tacoma Day and Arbor Day Celebration, we can give back to city parks and green spaces for all the good they do for us. 
On October 8 and in the week leading up to the event, the Green Tacoma Partnership invites people of all ages to get outside, have fun and engage in Tacoma's natural areas. Volunteers will plant trees, remove invasive weeds, connect with the community, and provide a helping hand to our green spaces.
Opportunities to to celebrate our parks and urban forests and meet other people who care about our urban parks, communities and environment
Lead up events to get you ready for Green Tacoma Day activities.

Various events around Tacoma on October 8

, so you get involved in your neighborhood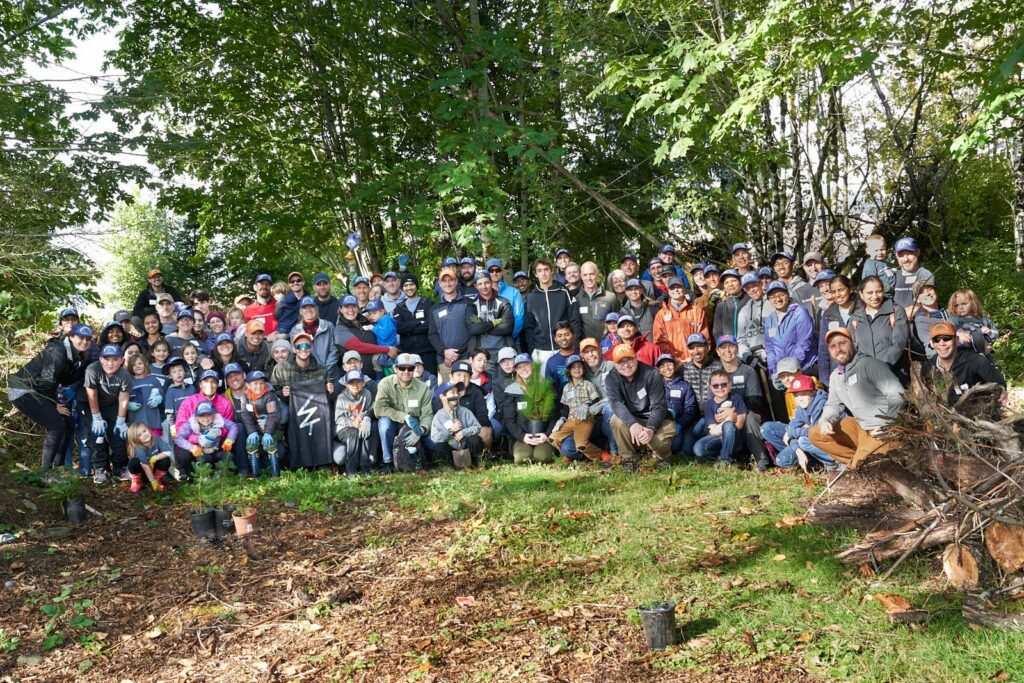 Find an event in your neighborhood and join us for stewardship and community!
Everything happening around Tacoma on October 8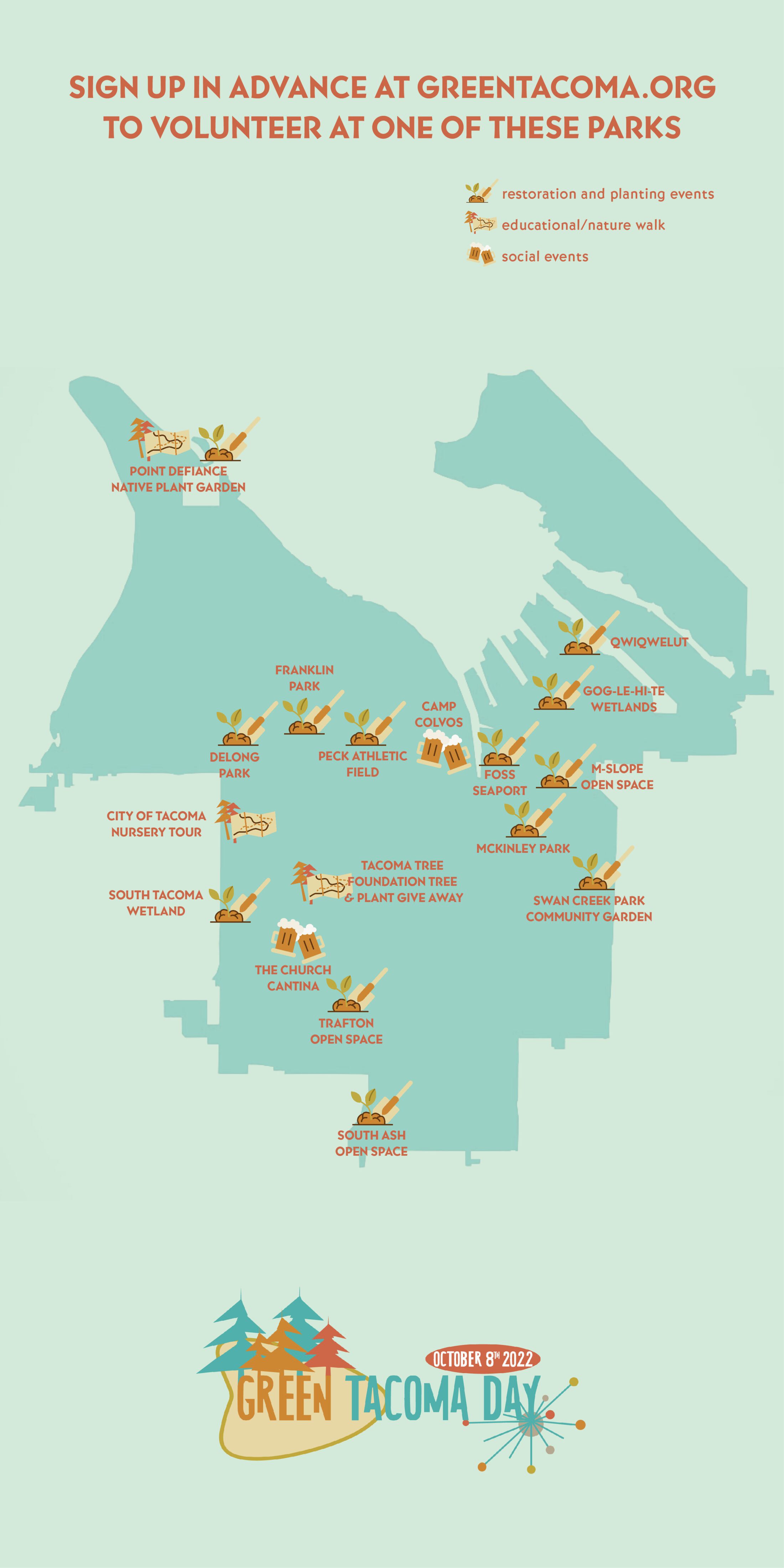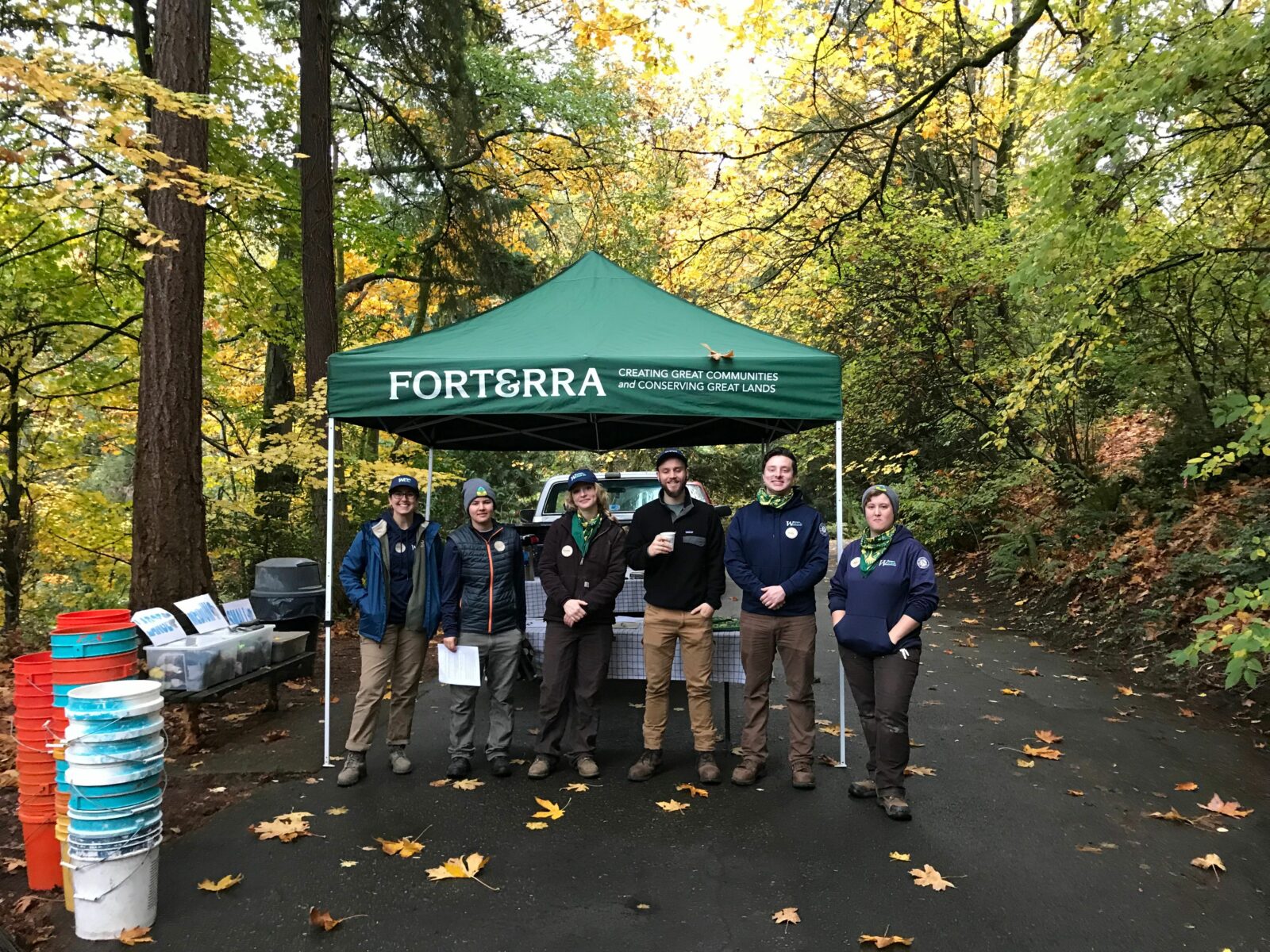 The Green Tacoma Partnership, formed in 2005, is a collaborative effort between City of Tacoma, Metro Parks Tacoma, Forterra, Citizens for a Healthy Bay, Pierce Conservation District, businesses, other non-profits, and hundreds of volunteers to restore and maintain our forested parks and open spaces.
Through this program, Green Tacoma partners with local communities to recruit, train, and support volunteer stewards to lead forest restoration projects in priority parks. The city and its partners aim to build a strong culture of community stewardship, leadership, and partnership to support a healthy urban forest for everyone. 
Much of the work accomplished in the partnership is done by community members and there are many ways that you can help out: 
Volunteer – Join us as at one of our regular volunteering events. All ages and abilities are welcome to help care for our forests.You can check out each partner's events by clicking on their logo above.
Become a Forest Steward – Learn about natural area stewardship and help to lead volunteer events! Stewards 'adopt' a forest site and receive the training and support they need to work with their community to care for local forests.
Spread the word – Share Green Tacoma news and events with your social circles!
Be a good neighbor – Learn to care for your own land in a way that helps our local forests. Check out some of the resources on the Green Tacoma webpage and the Green Cities Toolbox for plants to avoid and how to plant with native plants in your garden.
Please dress in layers and in clothing that you don't mind getting dirty. Closed-toed shoes, long sleeves, and pants are recommended. Don't forget to bring your rain gear if rain is in the forecast.
Bring a full water bottle and snacks.
Tools, gloves, and instruction will be provided.
Thank you to our sponsors