The Modular Prototype of ModPro is the building block for the Forest to Home model and the first cross-laminated timber (CLT) modular multi-family home prototype constructed in the United States. Created in partnership with Zaugg AG Rohrbach, a leading timber construction and manufacturing company from Switzerland, ModPro was assembled, plumbed, and furnished in just 22 days.
ModPro creates a new template to address long-term affordable housing, wealth and social equity through home ownership and deploys a new sustainable building material. With prefabricated modular homes constructed out of CLT panels and delivered to job sites prebuilt, CLT modules significantly reduce costs associate with on-site construction. Modular CLT can be stacked up to 18 stories, at up to 40% below the cost of conventional construction.
what is cross-laminated timber?
Cross-laminated timber (CLT) is a wood panel product that is made by gluing together layers of lumber stacked in alternating perpendicular directions. The result is a lightweight and stronger building material. CLT reduces the cost of construction, making homes truly affordable, creates new jobs in struggling rural communities and though responsible harvesting, enhances forest health and sequesters climate-harming CO2.
In 2015, Forterra brought together the timber industry, mass timber producers, environmental groups, architects, engineers, contractors, developers, academic researchers, government agencies, elected officials labor unions and trade schools in a CLT Coalition – working together to catalyze a mass timber market in Washington.
In 2018, the CLT coalition successfully advocated for a change in the state building code to allow for tall mass timber buildings – making Washington the first state in the country to allow these buildings in the prescribed building code. This is a key to champion projects and policies that incentivize, innovate and expand the use of mass timber in Washington.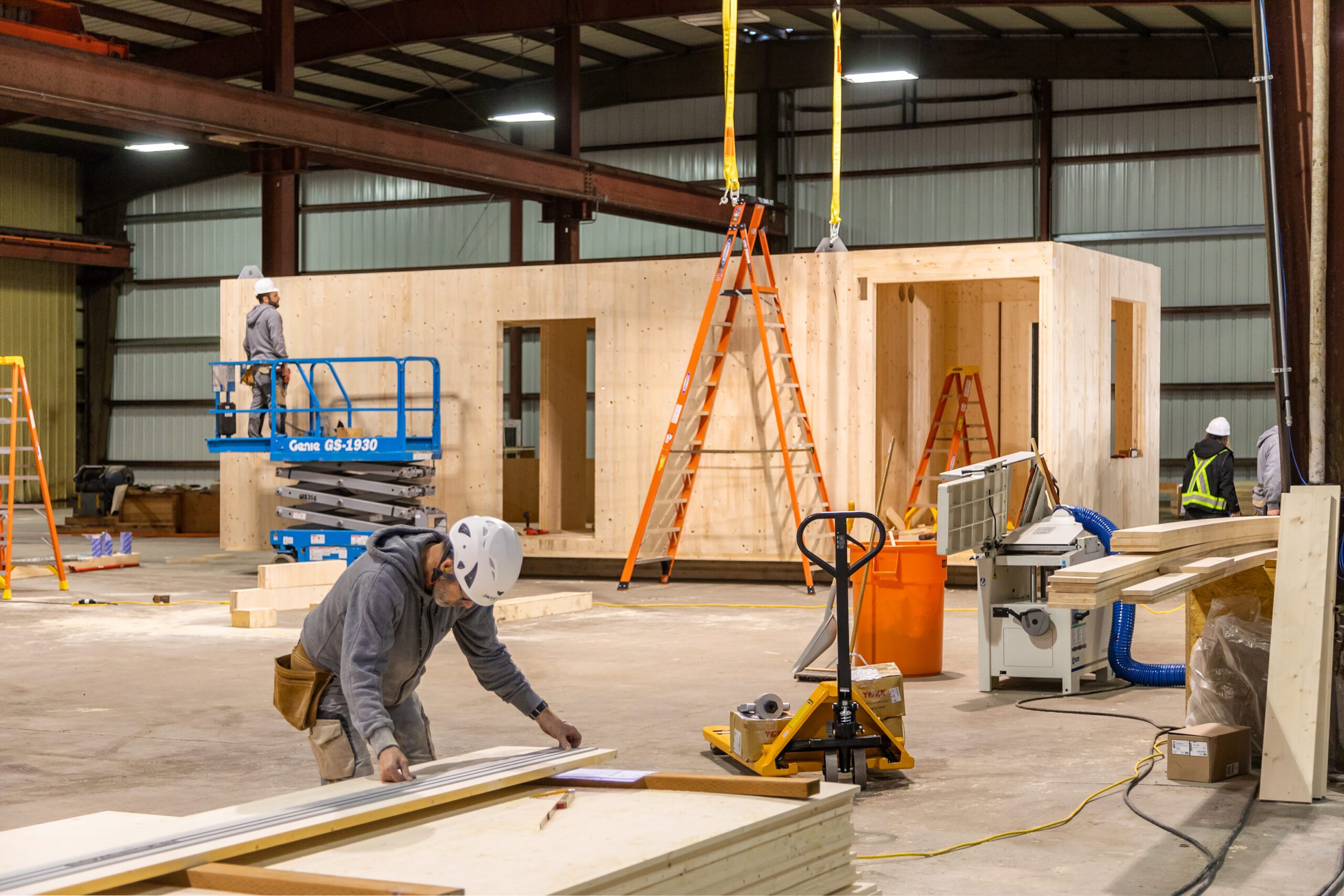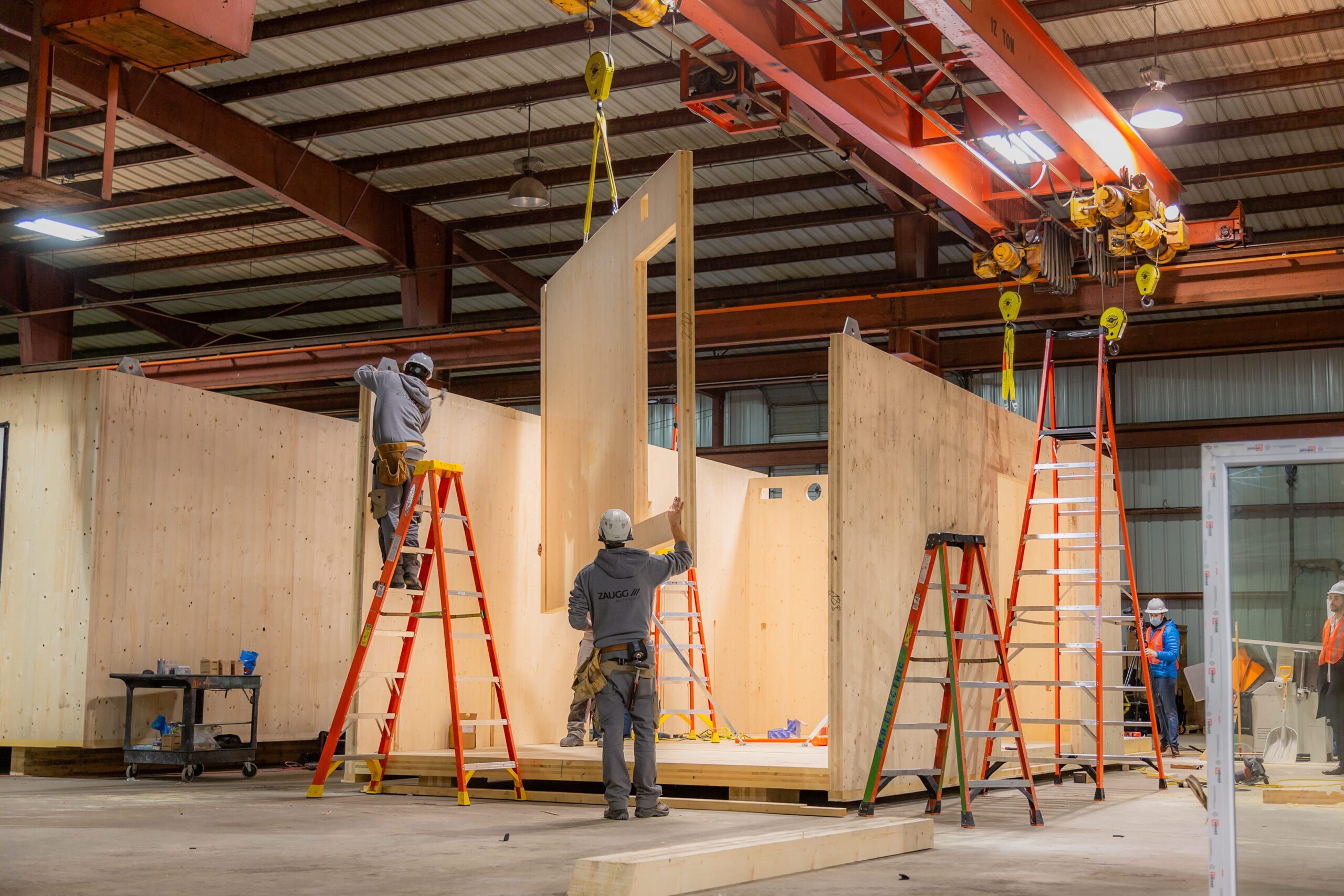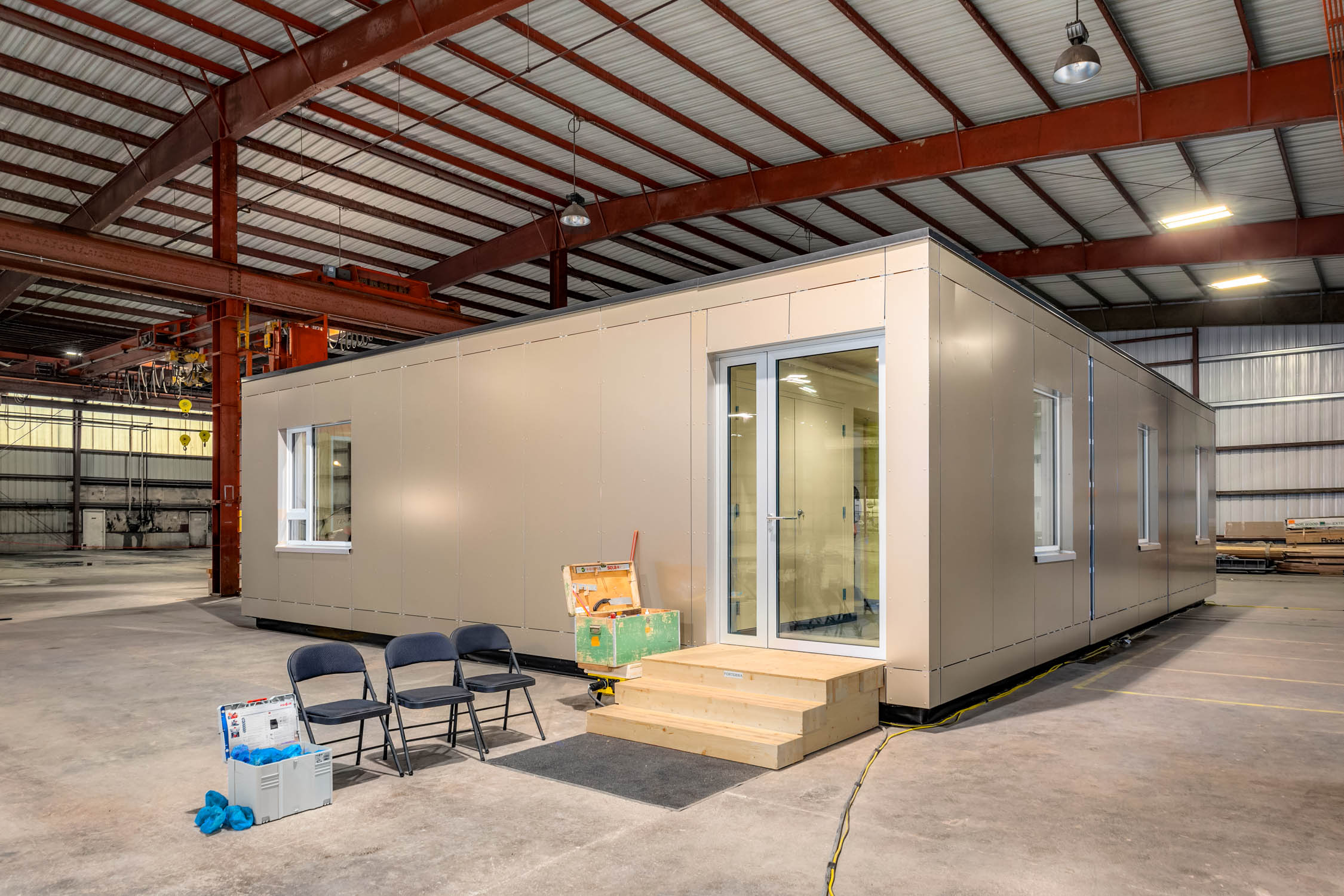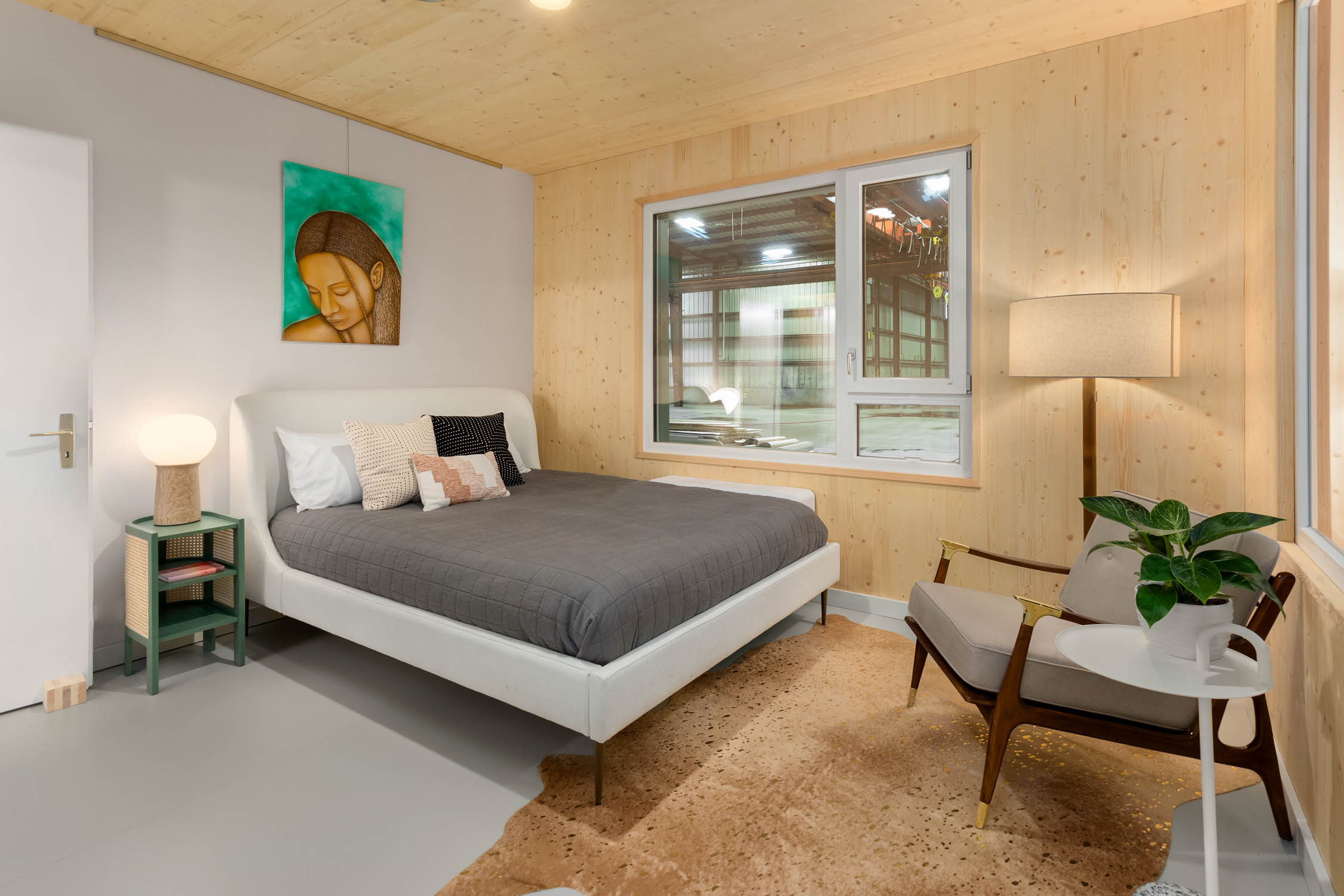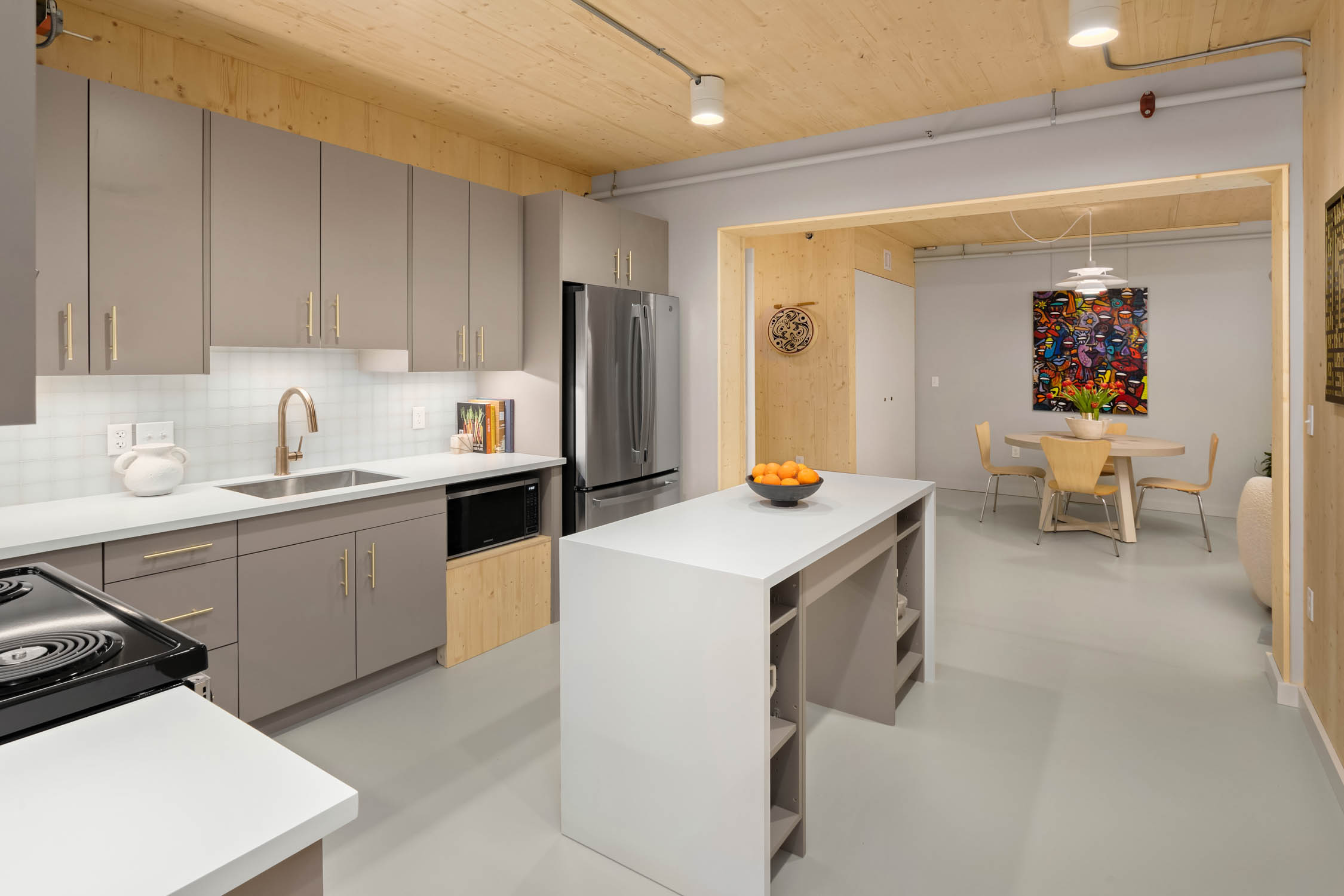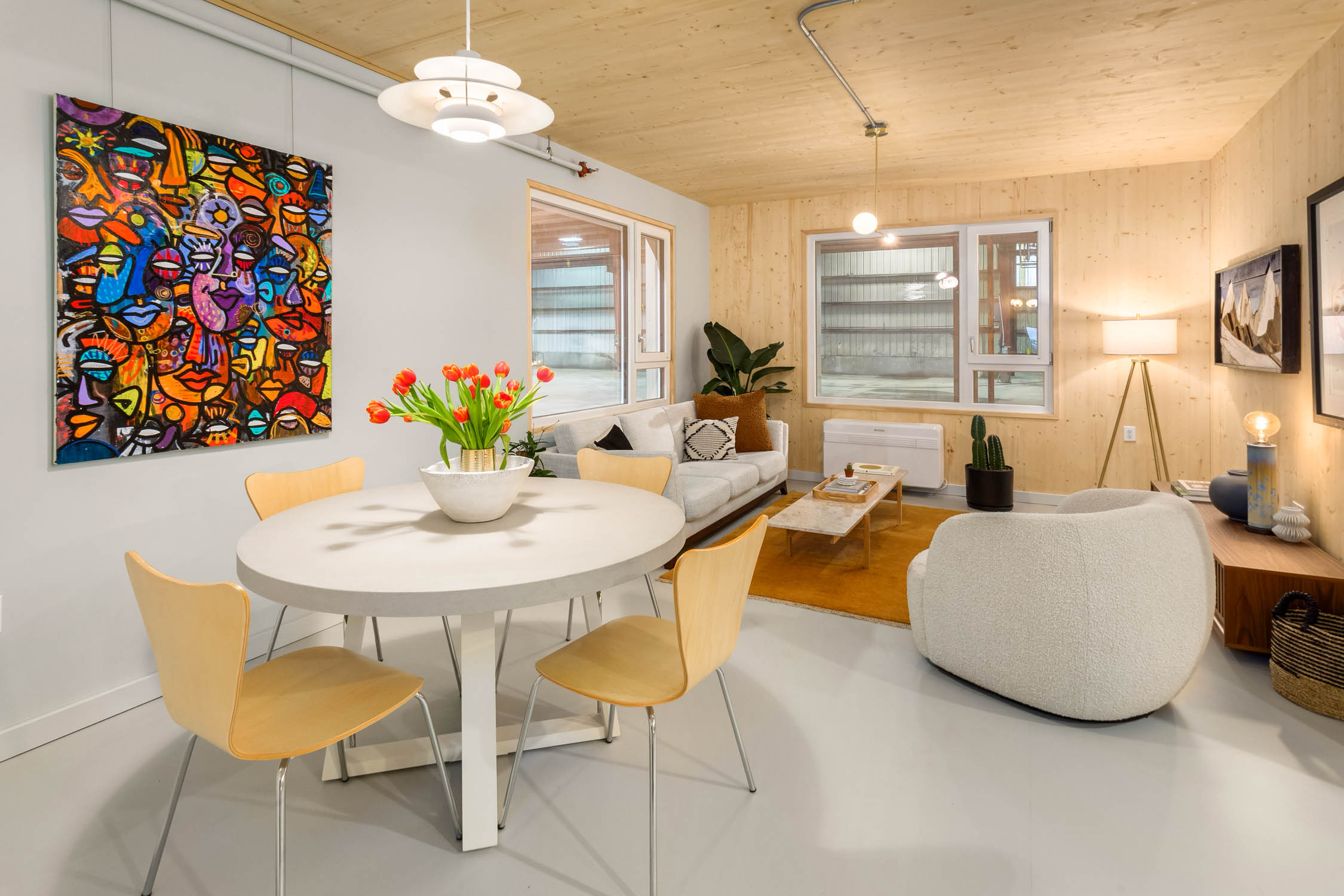 In 2020, Forterra was one of six winners of the Housing Affordability Breakthrough Challenge – a nationwide competition to find the most innovative and scalable solutions to increase housing affordability across the United States. Forterra received a $2.5 Million Award to prototype Modular Cross-Laminated Timber for attainable housing.
In 2021, Forterra completed the first modular CLT prototype in the US at a local facility in Everett, Washington. CLT is the structural basis for the modular homes that will be assembled on the soon-to-be-built Darrington Wood Innovation Center campus before being transported, nearly complete, to nearby building sites in Washington state.
ModPro is the first all cross-laminated timber (CLT) modular prototype in the United States. ModPro creates a new template to address keeping local communities stable and deploying a sustainable new building material.
Purchasing a modular home
This modular CLT prototype was specifically developed to provide a solution for affordable housing. The production of modules will be used to build two affordable housing developments in Tukwila and Tacoma. We do not have a specific date or details on when the modules will be available for public purchase. If you would like to be kept informed of the progress of ModPro,
subscribe here
and we will keep you up to date on the latest news.
Completed the first all-cross-laminated-timber modular prototype in the US!