Sunday Stewardship at North SeaTac Park
May 29, 2022 @ 3:00 pm

-

5:00 pm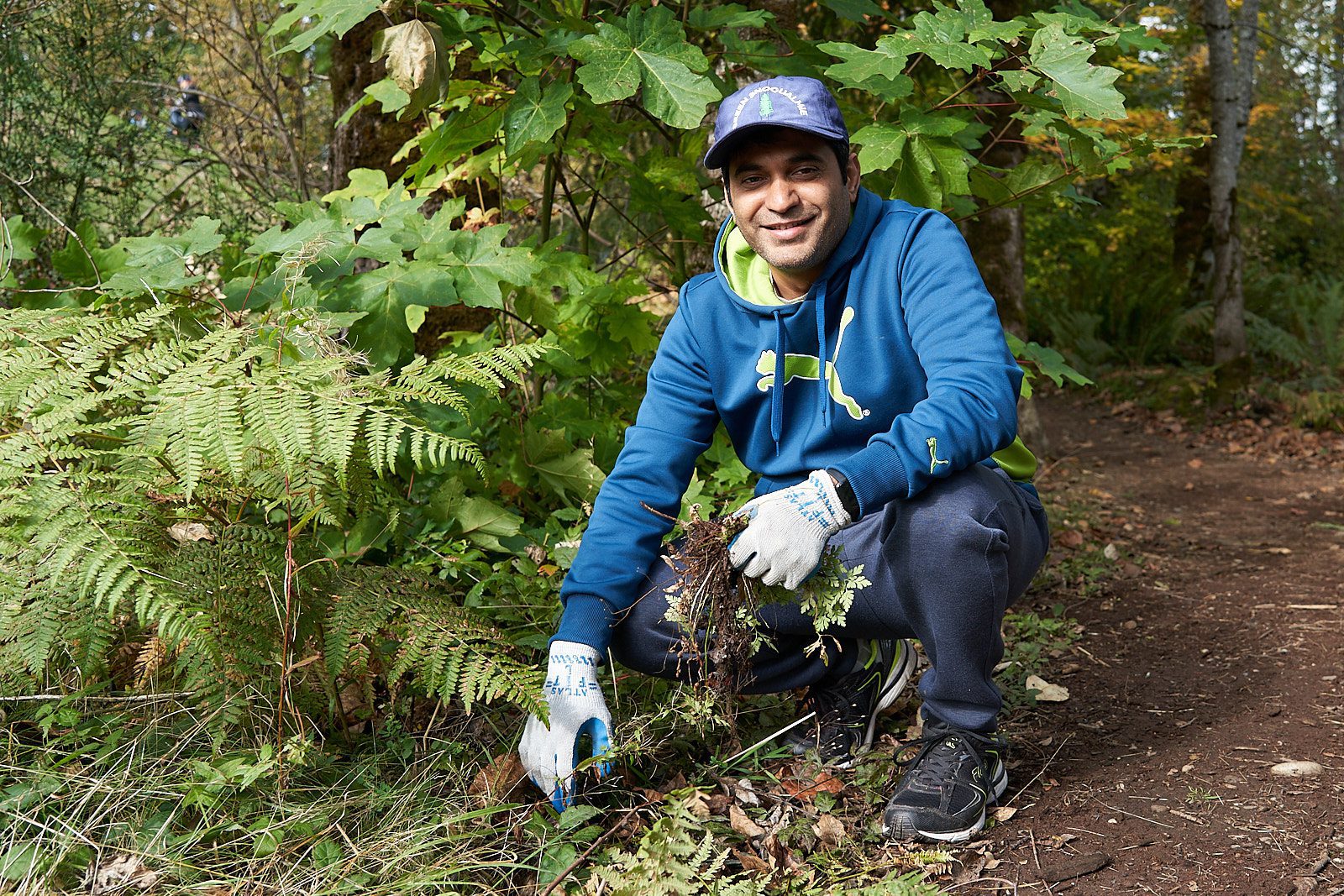 Help steward (take care of) North SeaTac Park. This urban oasis under the flight paths of SeaTac Airport, have trees and plants that help provide a natural sound barrier.
We'll be working in a corner of the park, under towering poplars and Douglas Fir, that was almost completely overrun with ivy that carpeted the ground and climbed the tree trunks until we began to transform it in early 2021. On Green SeaTac Day last fall, volunteers planted white pine, cedar, snowberries, fringe cup and more on the newly-cleared land here.
At this event, we'll continue to expand the cleared zone into adjoining areas and perhaps turn our attention to removing ivy from the trunks and around the base of nearby trees.
Tools, gloves, and instruction will be provided.
This event is open to people of all ages and abilities.