Demonstrate your commitment to Washington's lands and people.
valued partners make our
critical work possible
Our local environment contributes to making Washington a great place to live and work. As our region continues to experience rapid growth, it's critical that we work together to protect the lands we all love. Corporate partnerships offer a highly visible way to demonstrate your commitment to making our region a healthier and greener place to live, work, and play.
Now, more than ever, people are acknowledging those businesses that are engaged in local conservation and sustainability practices. By supporting Forterra, organizations can demonstrate their commitment to Washington's lands while building community and engaging employees.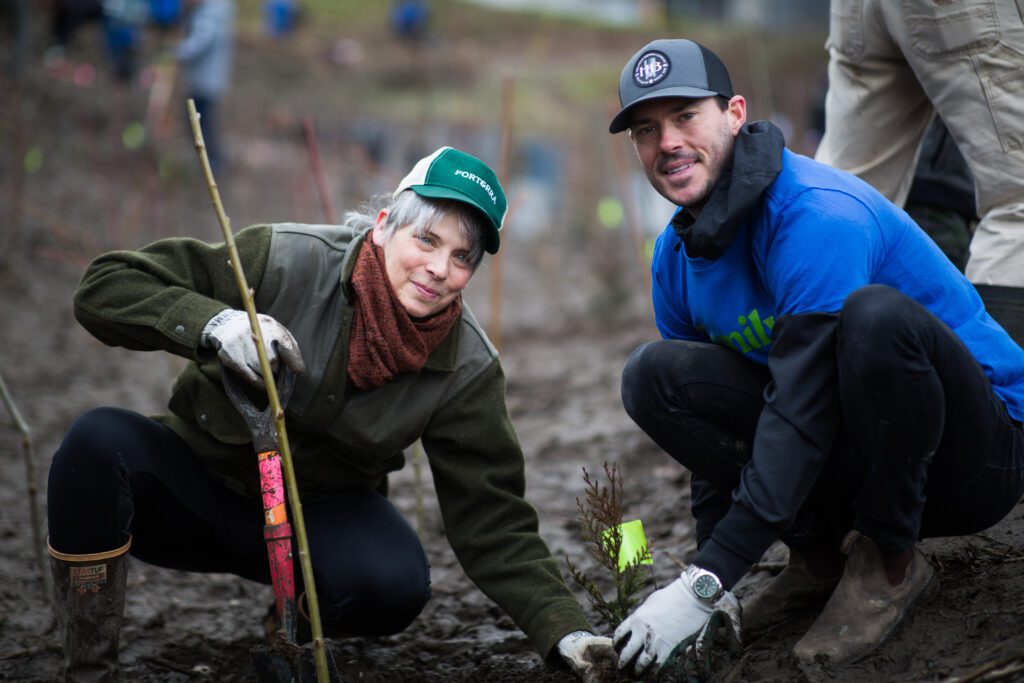 By contributing to Forterra's work, your company will be supporting an organization that is scaling innovative and sustainable solutions for healthy ecosystems and resilient communities all while meeting company objectives for sustainability, corporate responsibility and employee engagement.
programs that align with your mission and values
Forterra's programs are uniquely developed to meet your corporate sustainability and engagement strategies. Your commitment supports Forterra's critical work to scale innovative and sustainable solutions for healthy ecosystems and resilient communities – all while meeting your goals. Explore these programs below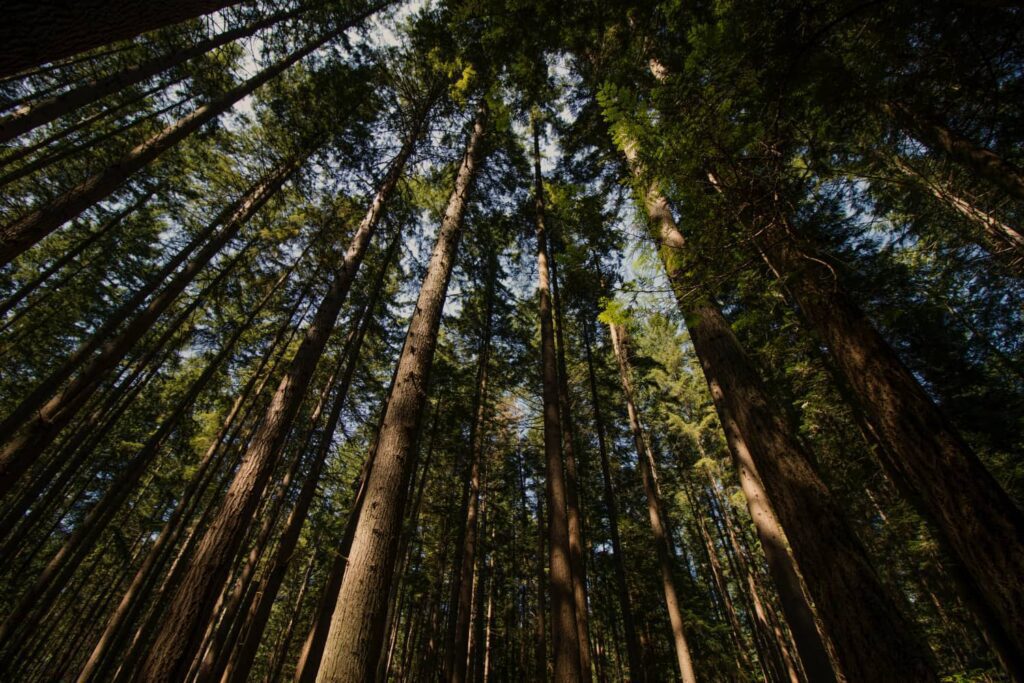 Our solution is simple— a local option to address climate change through native tree planting. Forterra helps you calculate your annual carbon footprint and plant trees locally to balance your carbon impact. Once partners identify a carbon mitigation goal, we assign the corresponding number of trees and match you with a field partner site. You can even get your entire team involved by participating in volunteer tree planting events.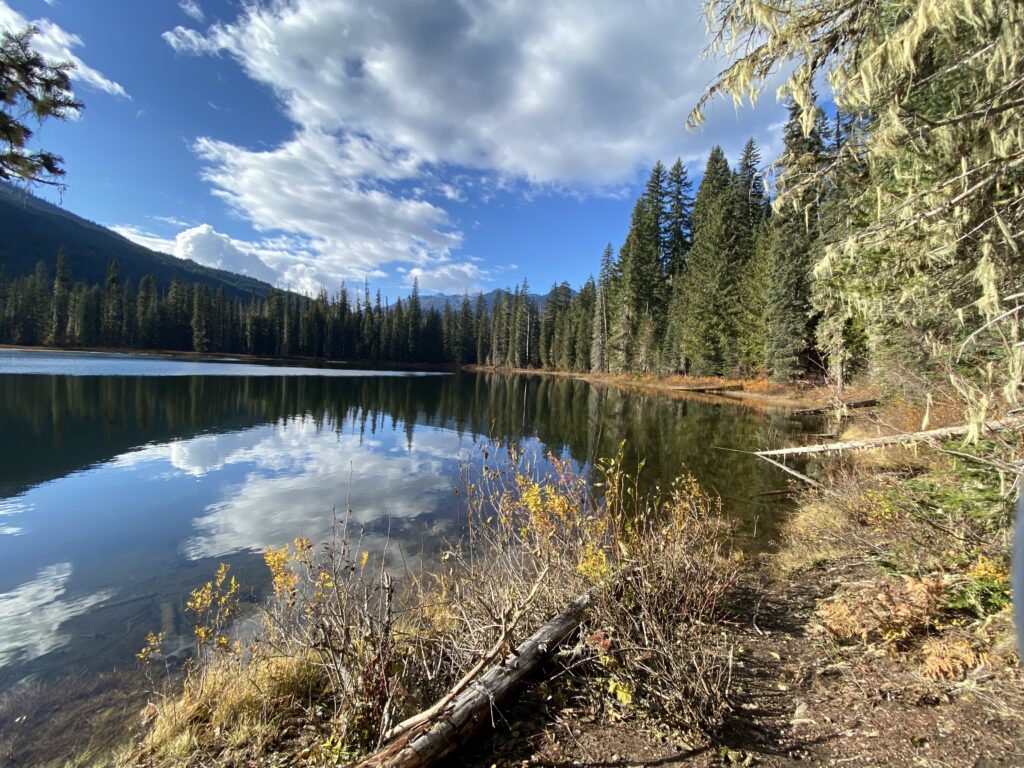 Companies who match their employees' philanthropic gifts double or even triple the impact of each donation, often inspiring employees to give at their greatest capacity. Foster an employee culture of giving back while supporting healthy ecosystems and resilient communities in Washington.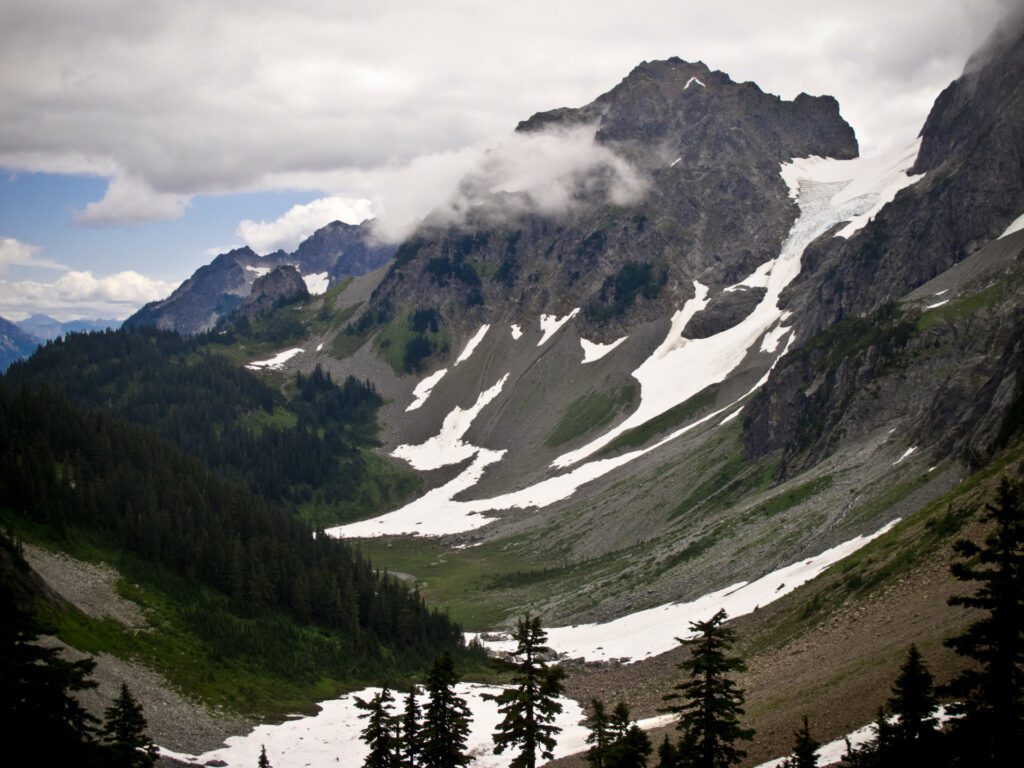 Explore Benefits
Planned payroll deductions makes donating easy for your employees
Donations can be spread out evenly across paychecks allowing donors to make a larger contribution in more feasible increments
Employees can see a bigger impact in thanks to their collective donations
Matching donations are simplified for the company
Forterra is a member of EarthShare Washington and a direct partner in several workplace giving programs. For many, workplace giving is their primary strategy for making philanthropic contributions. Contact Forterra today to include us as a partner in your workplace giving program. We can help customize your program, introduce your employees to Forterra and how our mission aligns with your company's mission and your employees' values.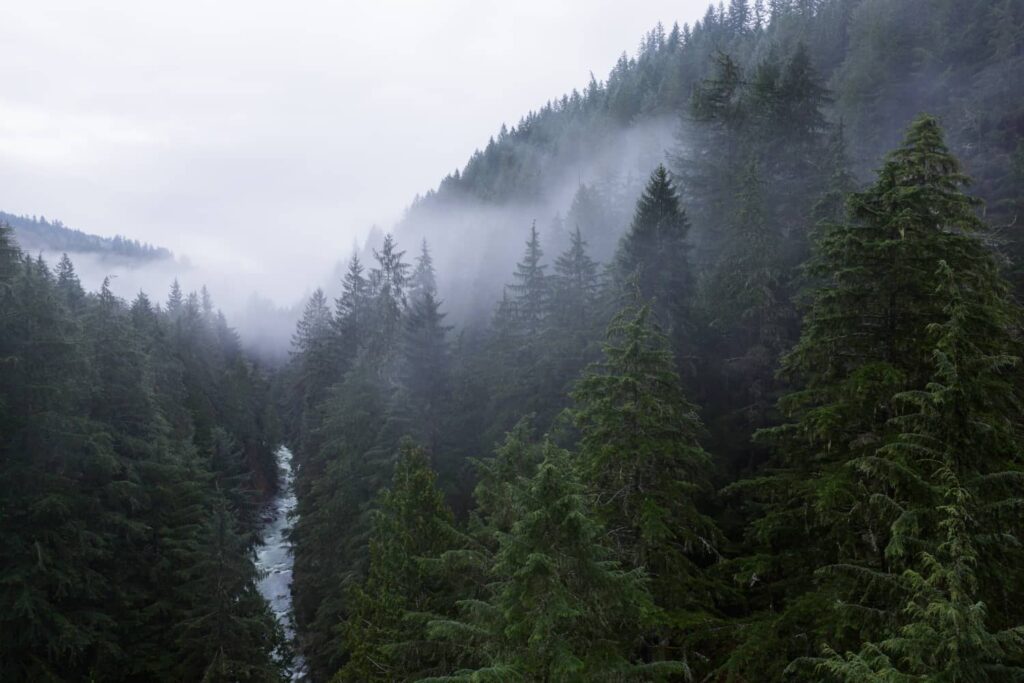 As a 1% for the Planet approved Environmental Partner, Forterra meets strict programmatic criteria, such as accomplishing real, measurable, environmental outcomes. If your company is a 1% for the Planet Business Member, you have the option to donate to Forterra through your membership in that program.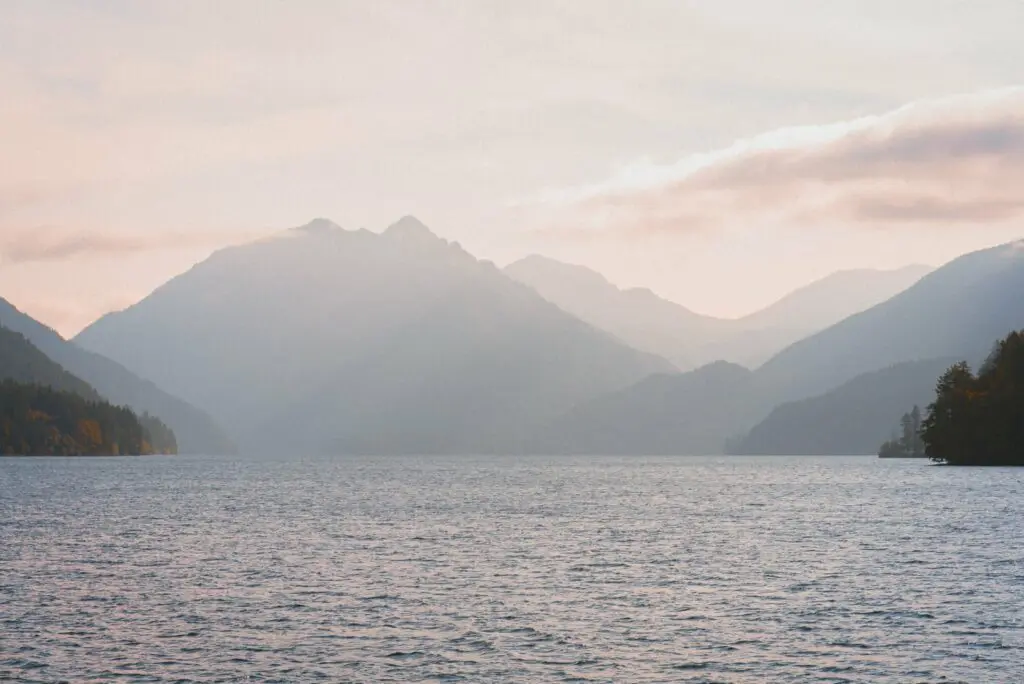 Workers from around the world are drawn to our beautiful landscapes and cities. Now, more than ever, people are taking pride in employers who are engaged and leaning into their values. We work collaboratively to meet your corporate sustainability goals with uniquely developed employee engagement opportunities.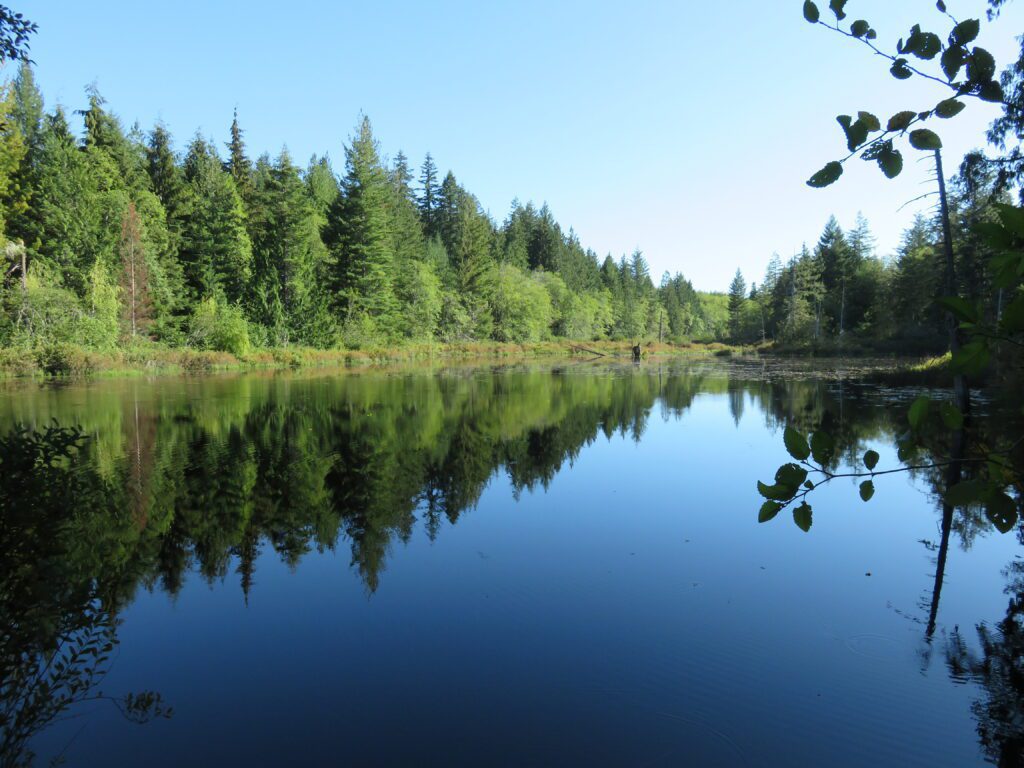 If you are ready to support Forterra's work year-round or want to learn more about our corporate partnership programs, please reach out.
Associate Director of Philanthropy, Institutional Relations
CORPORATE PARTNER SPOTLIGHT: MCKINSTRY
Our goal is to develop meaningful relationships with our corporate supporters. This means that in addition to delivering on your specific goals, you'll be among the first to receive key project updates, invitations to Forterra events and additional opportunities to engage with our work. Learn more below from our featured partner,
McKinstry.
"McKinstry has been honored to work with Forterra since 2018 when we kicked off our partnership with Crystal Springs Park in Tukwila. Over the past four years, McKinstry employees have completed nearly 700 hours of community service at Crystal Springs, helping to transform and revitalize this important natural area and urban forest. McKinstry is proud to partner with Forterra to support critical climate and sustainability initiatives in our local communities that help build a thriving planet for all."
– Ashley Ruiz, Director of Corporate Social Impact, McKinstry