drive your Impact for land for good
Working for land-based solutions to address the climate crisis and support equitable, green and prosperous communities is a team effort. Forterra NEXT is a new way for you to help us work for Land for Good, and a new way to engage with Forterra.
Protecting Land for Good for almost 35 years
There are a couple ways you can join us for Forterra NEXT. The first is to make an ongoing monthly donation. Every monthly contribution – whether it's $5 or $35 – helps! 
If a monthly donation is not right for you right now, that's OK. You can also get involved with Forterra NEXT by spreading the word and get more people involved.
Follow or like us on Instagram, Twitter, LinkedIn or Facebook and then pledge to post about Forterra on your social networks once a month or share three of our posts.
Other ways to join in — help us promote Forterra NEXT by recording a short video about why you support Forterra. Or get three friends to join with you. You could even volunteer at an event.
We know you might have other ideas about how you can contribute and join Forterra NEXT. If you do, let us know.
The bottom line is we want you to join us. We need everyone on board to conserve Land for Good, address climate change and achieve the best outcomes for our region!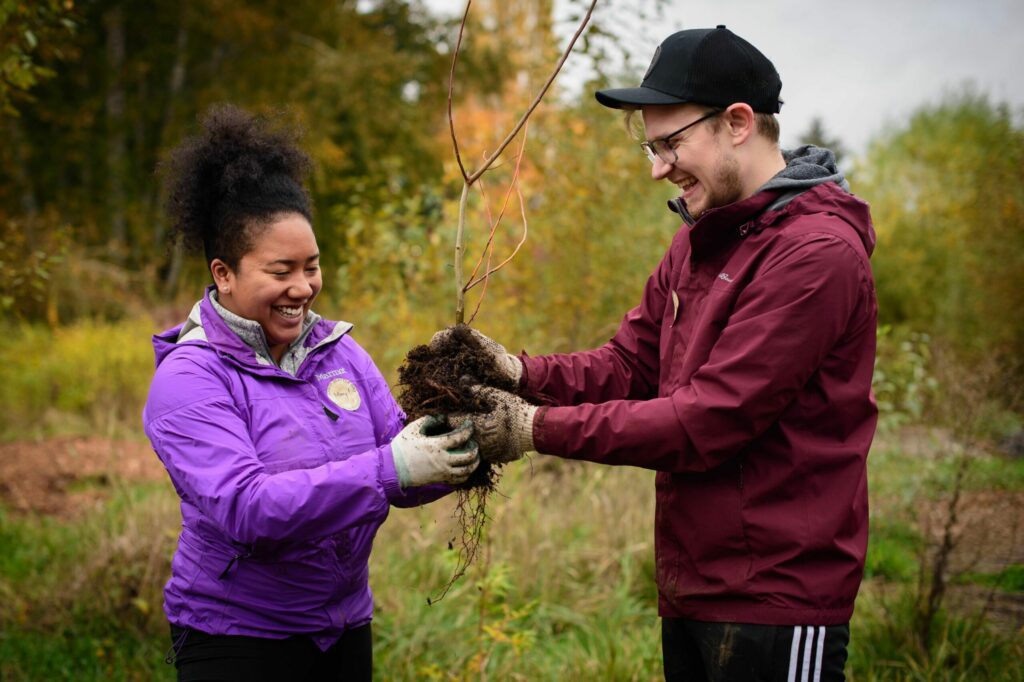 Make a Monthly Contribution
Get Involved & Take Action
Make a Monthly Contribution
Monthly gifts give Forterra a steady source of funds which lets us innovate to achieve better outcomes for the lands we all care about and on which we depend.
Get Involved & Take Action