Tackling a global problem through local action.
climate change

is one of the most pressing issues our generation faces.
We're already seeing the impacts of climate change on a regular basis in the form of increases in average global sea levels, retreating glaciers, oceans acidifying, more intense weather patterns, extreme heat and drought and worsening wildfires here in the Western United States. Investing in our own community improves our region's resiliency against climate change.
local action to address a
growing problem
Evergreen Carbon Capture (ECC) provides a local option to address climate change through native tree planting. Forterra plants and maintains ECC trees for carbon sequestration in cities and rural lands throughout Western Washington. Tree planting is part of our comprehensive habitat restoration efforts, so these actions not only mitigate carbon impacts but also help develop healthy, resilient forested parks and natural areas for future generations.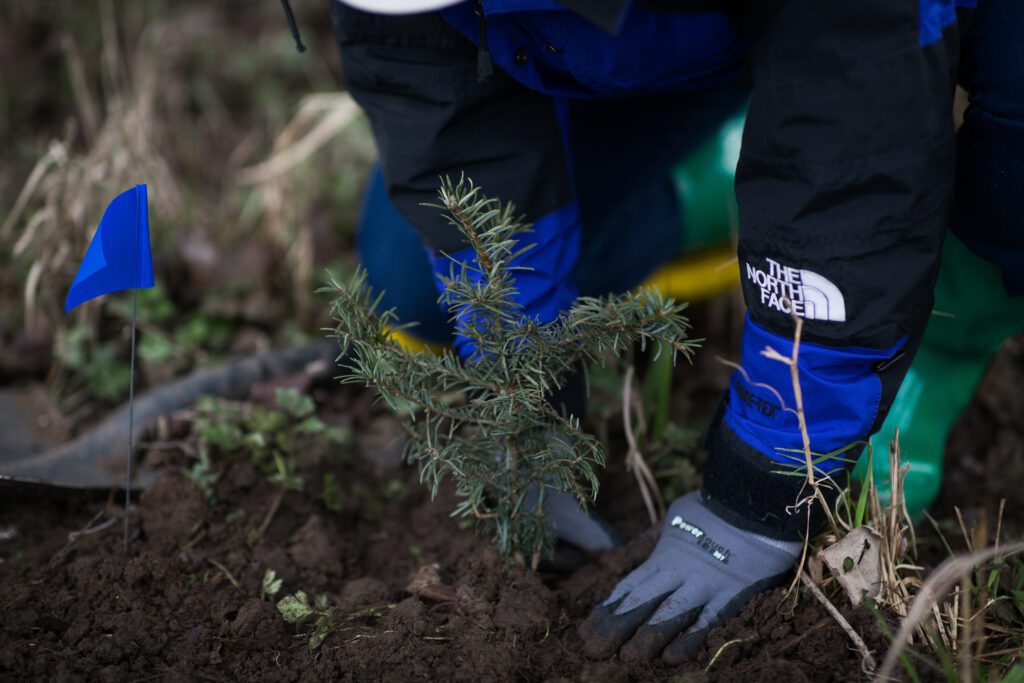 Trees sequester carbon over their lifetime. We plant one tree for every 5 tons of carbon to be sequestered. This number, calculated using the Climate Action Reserve's Urban Forest Tree Carbon Calculator, indicates that the average Pacific Northwest conifer tree will sequester 13.9 tons of carbon by its 100th birthday.
MAKING CHANGE IN THE REGION WE LOVE​
Our solution is simple—we help you calculate your annual carbon footprint and plant trees locally to mitigate your carbon impact. Since 2010, we have worked with corporate and nonprofit partners, field partners and hundreds of volunteers. Together we have planted 60,292 trees in more than 149 locations. These trees will sequester greater than 301,460 tons of carbon dioxide (C02) over their lifetimes. Explore the information to below to see how you can make an impact as an individual, partner or sponsor.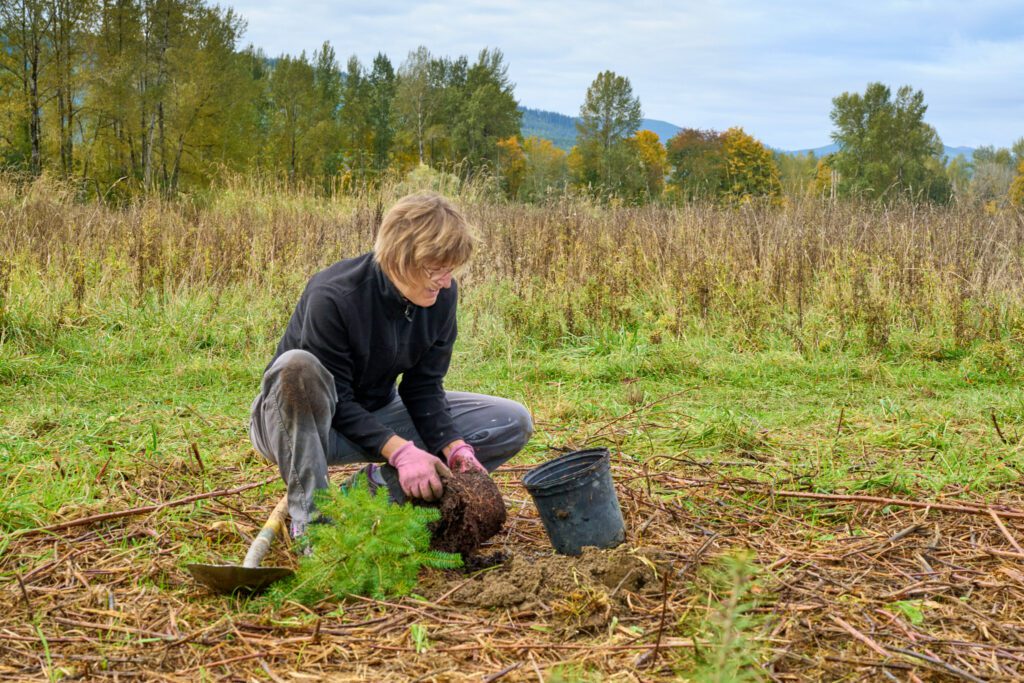 Regardless of how simple a lifestyle we lead, each one of us inevitably contributes to the greenhouse gas emissions attributing to climate change. In fact, the average American contributes 28.2 tons of CO2 per year to the atmosphere. Explore what activities are contributing to your carbon footprint and partner with ECC today to offset your footprint.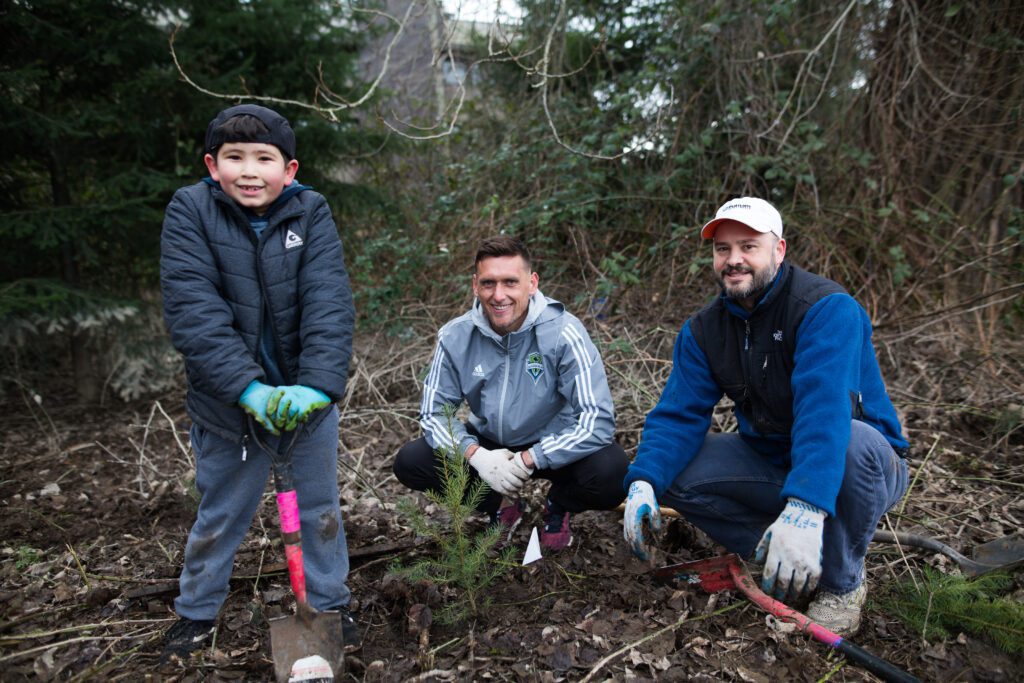 Companies & Organizations
Our solution is simple— a local option to address climate change through native tree planting. Contact us today so we can help identify your carbon mitigation goal, assign the corresponding number of trees and match you with a field partner. You can even get your entire team involved by participating in volunteer tree planting events.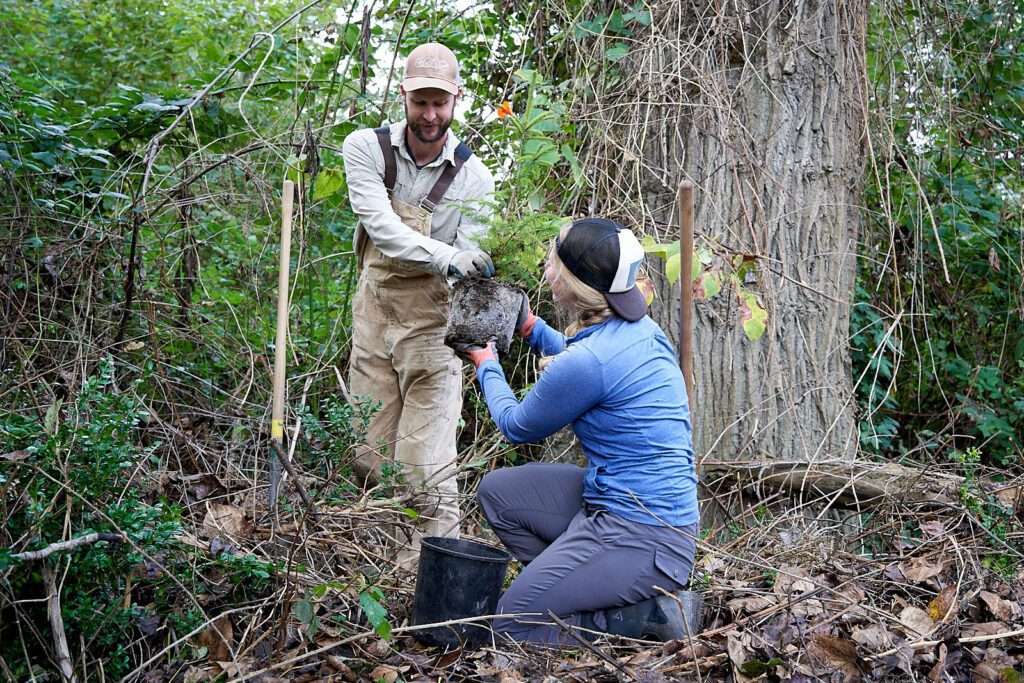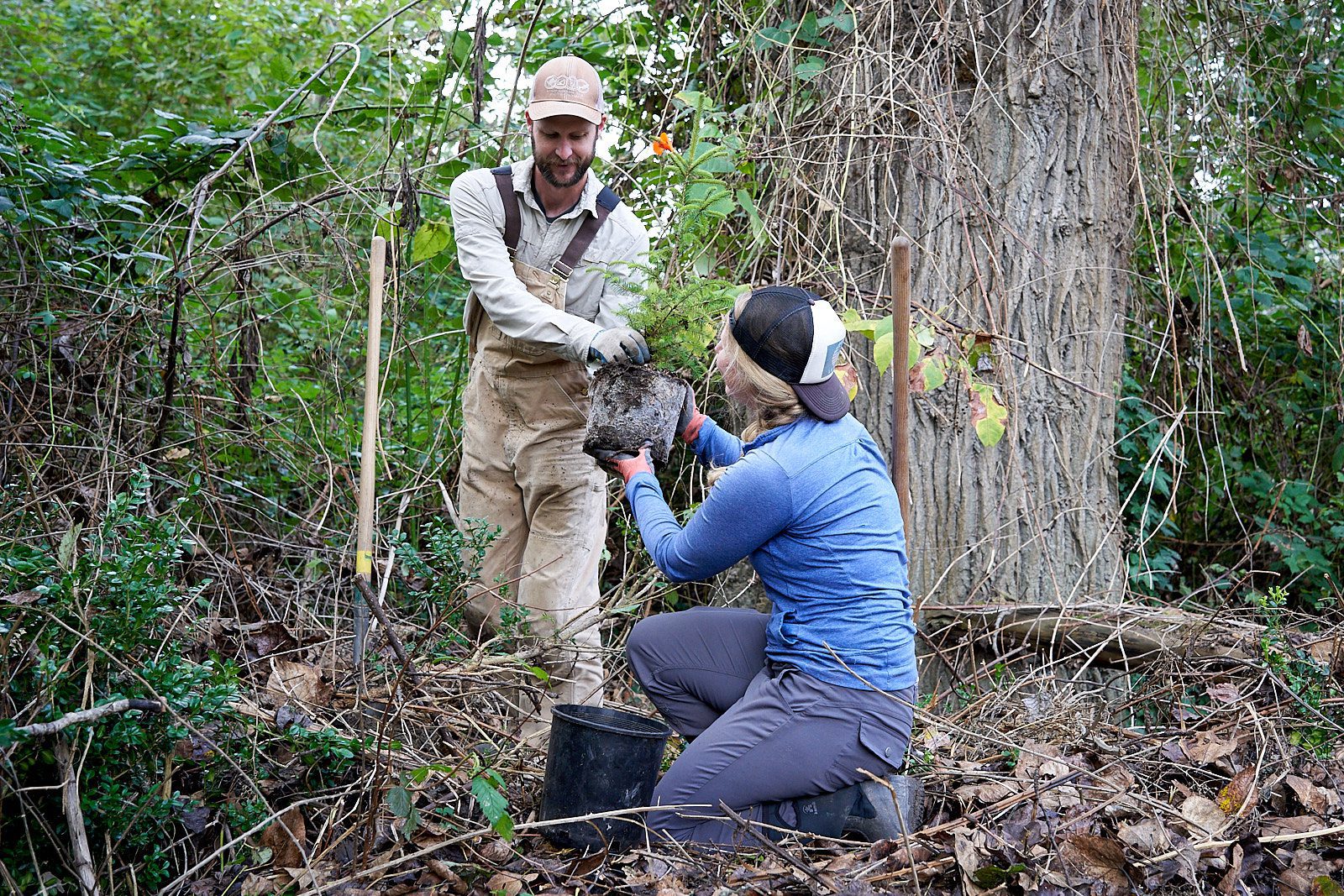 We partner with cities, counties, stewardship organizations and landowners to conduct forest and natural area restoration in our region. ECC provides these field partners with conifer trees for their restoration efforts. Together we map and monitor tree survival to ensure the success of the project.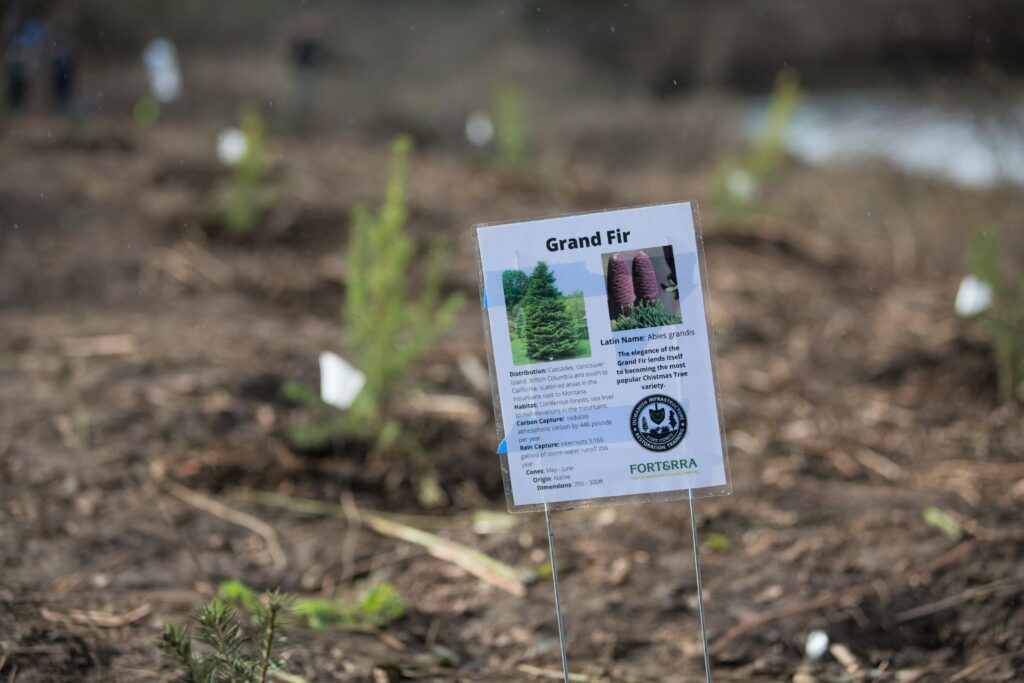 2022 EVERGREEN CARBON CAPTURE BY THE NUMBERS
In 2022, we supported local forest restoration by planting 3,478 native evergreen trees to offset carbon emissions. With 24 corporate and nonprofit partners, 6 field partners and dozens of individuals, over 17k tons of carbon were sequestered.