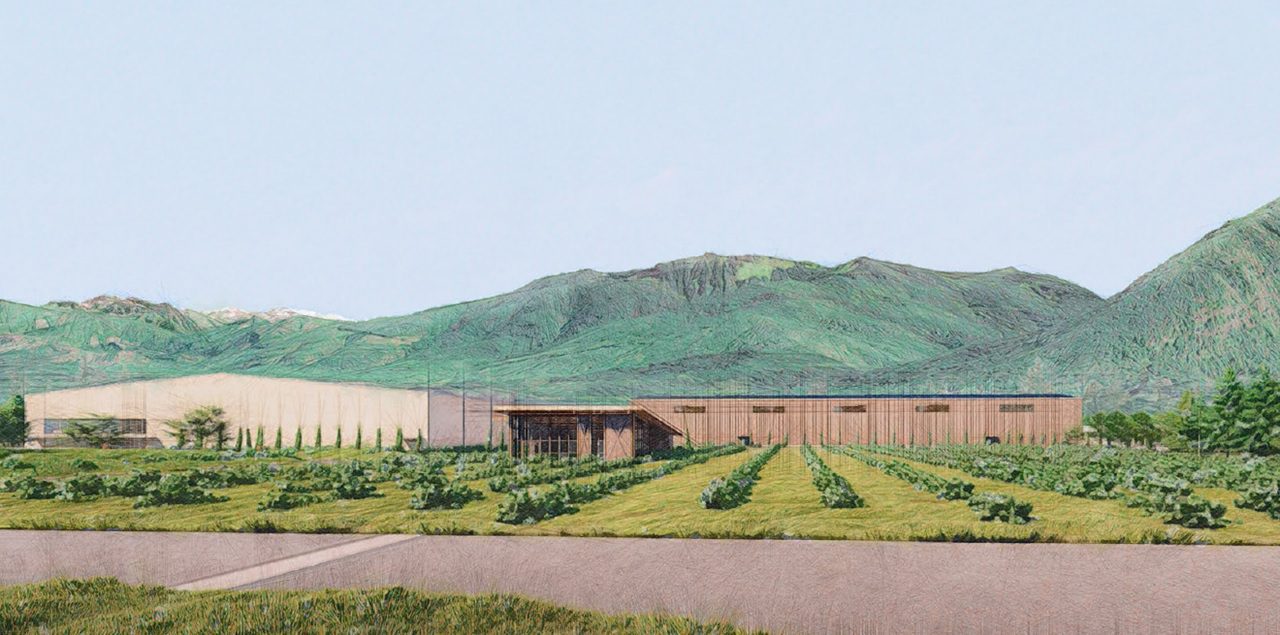 Darrington Wood Innovation Center
About
Darrington Wood Innovation Center (DWIC) is a collaboration between the Town of Darrington, Snohomish County and Forterra. It is a 94-acre campus that will house the next generation of high-tech wood product companies and to reinvigorate the wood products industry in the town, county and the Pacific Northwest. The first phase of DWIC will consist of three components: a small European-grade remanufacturing sawmill and kiln facility; a cross-laminated timber (CLT) plant; and a modular fabrication facility.
DWIC will create significant, high-quality job growth in mass timber, and a scalable model for rural development and investment. This project will also provide the Town and the neighboring communities of Oso and Arlington with resiliency against further economic distress, providing an economic boost to this region.
Together, the partners are working on designs for the Center and anticipate beginning construction in 2021.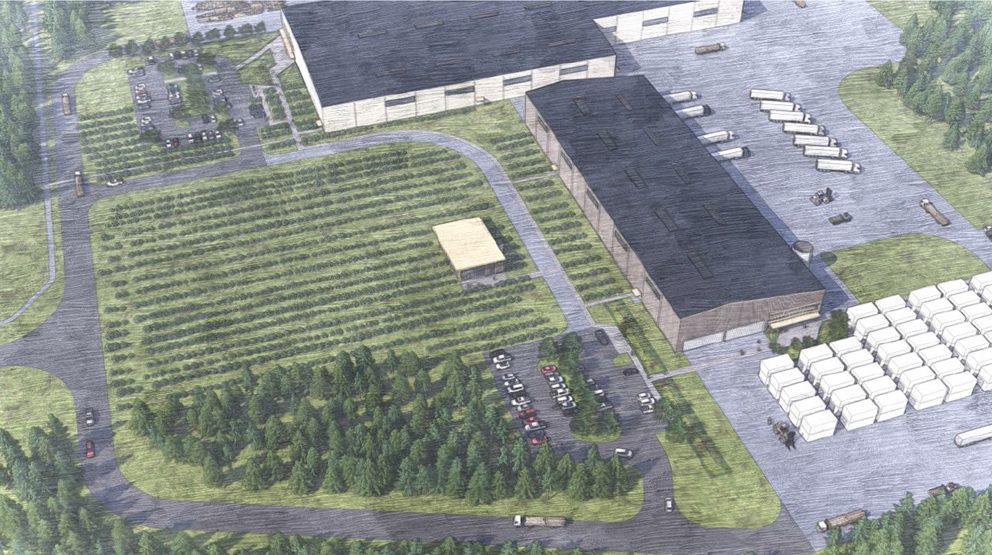 Darrington Wood Innovation Center Arial Rendering
What is CLT?
Cross-laminated timber (CLT) is a value-added wood product that supports the timber economy while prioritizing long-term forest health by supplanting demand for older trees of higher value with younger narrow diameter trees of little commercial value. Through DWIC, Forterra acts to conserve land and support rural communities with family-wage jobs while providing lower-cost attainable housing to underserved communities.
An Incubator for Good
Jobs and Opportunity—DWIC will create 150 family wage jobs and opportunity for the Darrington-area residents who have long suffered the effects of a decline in the natural resource-based local economy.
Create Attainable Housing —Through DWIC's chief product—cross laminated timber—we will reduce the barriers associated with owning a home and empower more people in underserved areas.
Define a Sustainable and Scalable Model—From the responsible harvest of small-diameter trees to the reinvigorated local mills paying family wages to low carbon emission building materials, lower-cost housing and more opportunity for many communities in Washington, this model is scalable.
Promote Healthy Forests—Traditional growth comes with a huge cost in natural resources and environmental degradation. Through responsible harvest of narrow-diameter trees—often as part of thinning projects—the feeder fiber for CLT keeps old and second growth trees intact and forests healthy.
---
MORE INFORMATION
Cross Laminated Timber
Forterra's Forest to Home Model
DWIC Announcement Press Release
ABOUT TOWN OF DARRINGTON
Darrington, a small mountain town in the foothills of the Cascade Mountains, stands where two rivers once joined in a valley between the Sauk and the Stillaguamish rivers. Today, the town has about 1,405 residents and serves another 1,200 people in the surrounding areas. The primary economy is still the timber industry; however, Darrington is also using its unique location near the Mt Baker-Snoqualmie National Forest, Wild and Scenic Rivers, and Wilderness to promote recreation as a strong force in the local economy. www.townofdarrington.com.
ABOUT SNOHOMISH COUNTY
Snohomish County is the third largest county in the State of Washington by population and is home to the largest manufacturing facility in the world. Snohomish County is also a top tourist destination. From the waves of Puget Sound to the ice fields of Glacier Peak, Snohomish County has diverse ecosystems, while also being home to a thriving agriculture industry and dynamic urban centers. Learn more at: www.snohomishcountywa.gov.
ABOUT FORTERRA
Forterra is a Washington-based nonprofit that enhances, supports, and stewards the region's most precious resources—its communities and its ecosystems. Forterra conserves land, develops innovative policies, and supports sustainable rural and urban development. In its 30-year history, Forterra has helped conserve more than 250,000 acres, with its work stretching from the farmlands and river canyons of Yakima to the estuaries and forests of Washington's coastline. Visit www.Forterra.org.