A Word from our Board Chair & CEO
In 2022 Forterra delivered on its mission to contribute to the well-being of our communities, support restoration and stewardship, return land to Tribes and persist with landscape-scale strategies that require decades of effort to achieve success. Donors like you made these accomplishments possible.
Forterra Works to Ensure People & NAture Thrive Together.
In 2022, Forterra protected and stewarded important lands across our region. Examples of these projects range from landscape-scale efforts to address flooding in the Chehalis Basin, protecting the historic home of one of our state's most important Black leaders, revitalizing a beloved youth camp and preserving a family farm that produces food we can all enjoy. 
Forterra supports stewardship of the natural landscapes we rely on.
Through Forterra's historic role launching a regional Riparian Restoration Program, 14 Green City Partnerships and the Snohomish County Healthy Forest Project, we have tested and vetted replicable programs to empower communities, create efficiencies and gather partners. In 2022, Forterra transitioned out of our on-the-ground role and sought feedback on how we could help address barriers to advancing restoration efforts across the region. Highlights from this year include: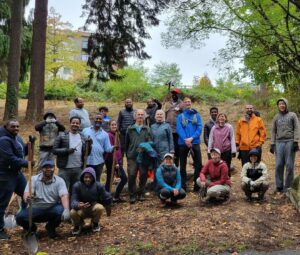 Green City Partnerships restore and care for our urban parks and forests. They empower people to be agents of change in their neighborhoods, help conserve open space and enhance community resilience in the face of climate change. In turn, these spaces provide safe access to nature, clean air and a habitat for plants and animals to thrive.
Together with our partners, Forterra hosted volunteer events benefiting more than two million people in 15 communities across our region in 2022, stretching from Snohomish County and Everett, all the way to SeaTac and Tacoma. Going forward, Forterra is shifting our role, with particular focus on recruiting resources to fill gaps identified by our partners.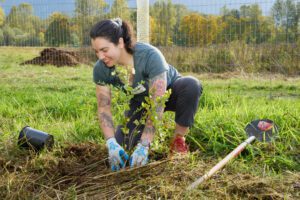 Evergreen Carbon Capture (ECC) provides a local option to address climate change through native tree planting. Forterra plants and maintains ECC trees for carbon sequestration in cities and rural lands throughout Western Washington. Tree planting is part of our comprehensive habitat restoration efforts, so these actions not only mitigate carbon impacts but also help develop healthy, resilient forested parks and natural areas for future generations.
In 2022 we planted 3,478 trees at eight sites, which will sequester at least 17,390 tons of carbon during their lifetimes.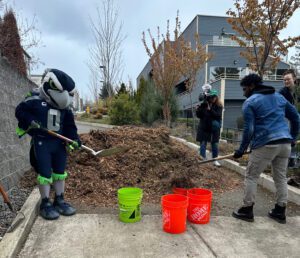 Delta Air Lines and the Seattle Seahawks lent a helping hand in protecting urban forests on the team's day of service.
Volunteers, including Seahawk newcomers Charles Cross, Dareke Young and Shamarious Gilmore gathered at North SeaTac Park to move mulch and plant trees. Delta and the Seahawks also awarded an honorary game ball to a forest steward volunteer in recognition for her dedication in restoring this urban forest. 
Thank you to the City of SeaTac, Delta Airlines and the Seahawks for their hard work and partnership in this event. 
Forterra is committed to working in cooperation with sovereign Tribes.
From our earliest days Forterra has sought out shared conservation objectives with sovereign Tribes, frequently seeking guidance and transferring numerous properties to Tribes for long-term stewardship. Ensuring Tribal access to ancestral lands is important for sustaining Indigenous cultures and ensuring the ecological health of our region.  
Last fall, the Snoqualmie Tribe criticized how we approached our work with them on a large grant application. We investigated what happened and acknowledged that we made mistakes. We took accountability and immediately made changes, including implementing new internal systems, processes, and trainings to improve our work going forward.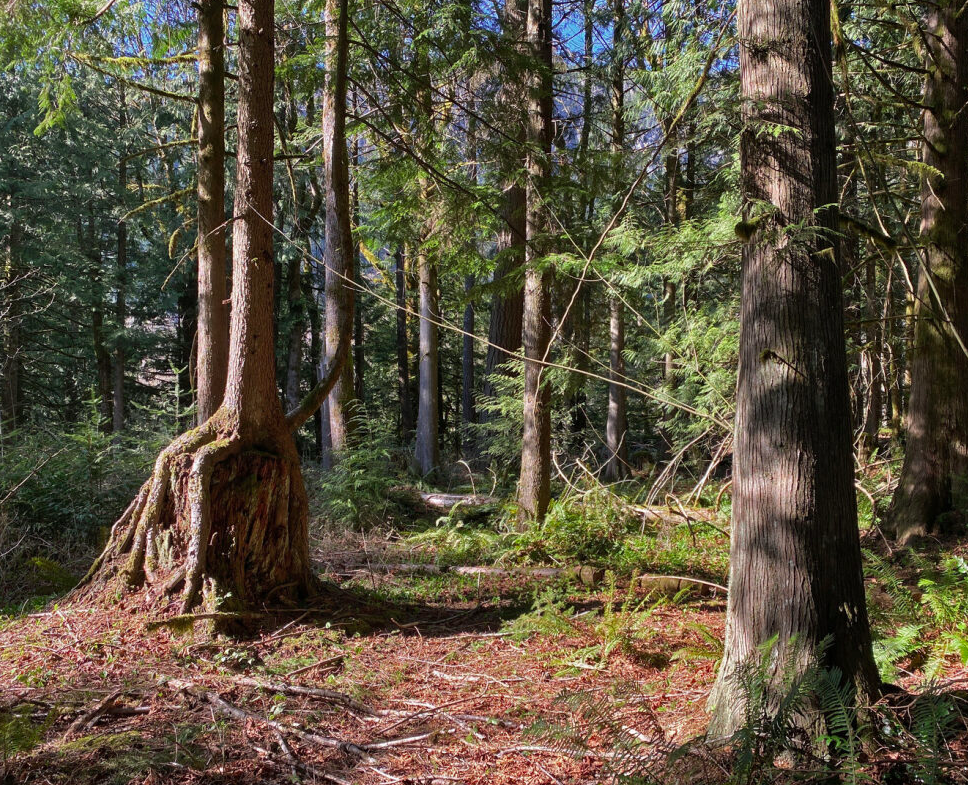 Throughout our history, Forterra has had the privilege of working alongside the Tulalip Tribes to conserve and restore valuable river habitat in Snohomish County. In 2019, Forterra received a bequest of a half-acre lot on the North Fork Skykomish River. Then in 2022, we transferred the beautiful, forested shoreline parcel to the Tulalip Tribes, providing both protection for the property and important cultural access.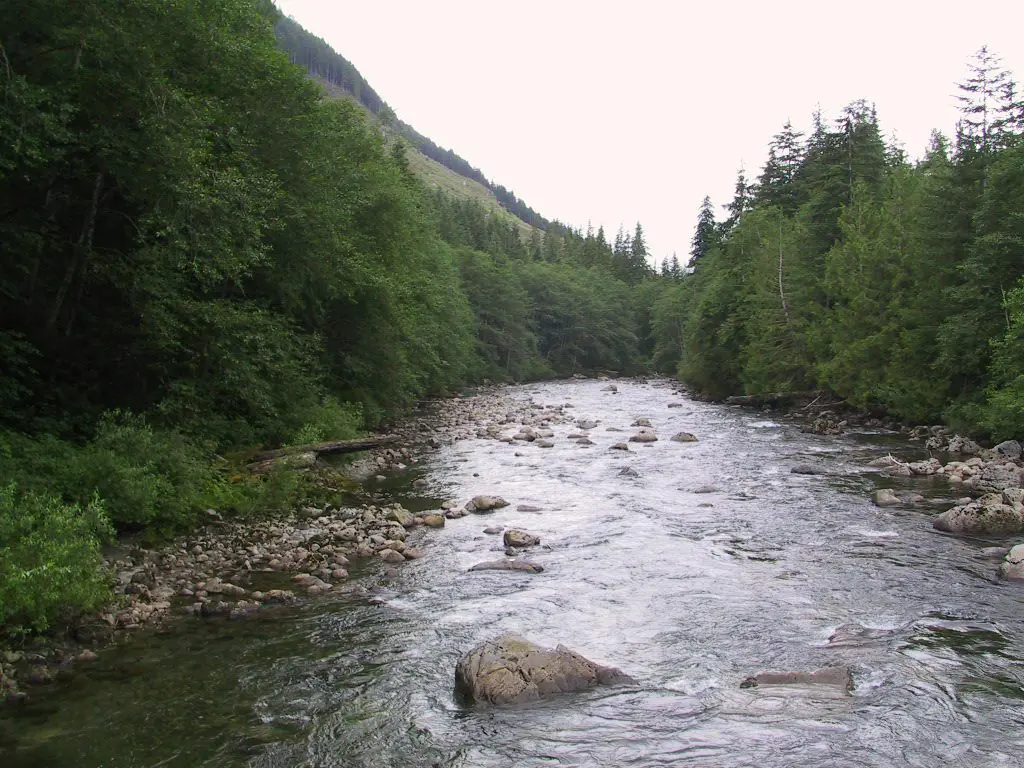 Forterra worked over several years to raise funds to acquire 156 acres of high elevation old growth near the headwaters of Titicaed Creek. This property is adjacent to the Snoqualmie Indian Tribe's recently acquired Ancestral Forest. Appreciating the unique relationship of the Snoqualmie Indian Tribe with this landscape, Forterra returned the property to Tribal ownership in the summer of 2022.  
At Forterra, we see things through.
Landscape-scale success takes time and persistence. Sometimes we achieve a really big win quickly, but more often we work through smaller, incremental steps, that eventually we can achieve the grand vision that originally inspired people. Examples of Forterra's progress towards realizing long-term, landscape-scale goals in 2022 include projects at Hancock Creek, the North Shore of Grays Harbor, Amon Creek, and Port Gamble. 
Forterra has closed six acquisitions at Hancock Creek, preserving 696 acres of old growth and mature forest, riparian and alpine lake frontage, and talus slopes. Including our 40-acre transaction in 2022, we have now transferred 540 of those acres to the Washington Department of Natural Resources to become part of the Mt. Si Natural Resource Conservation Area.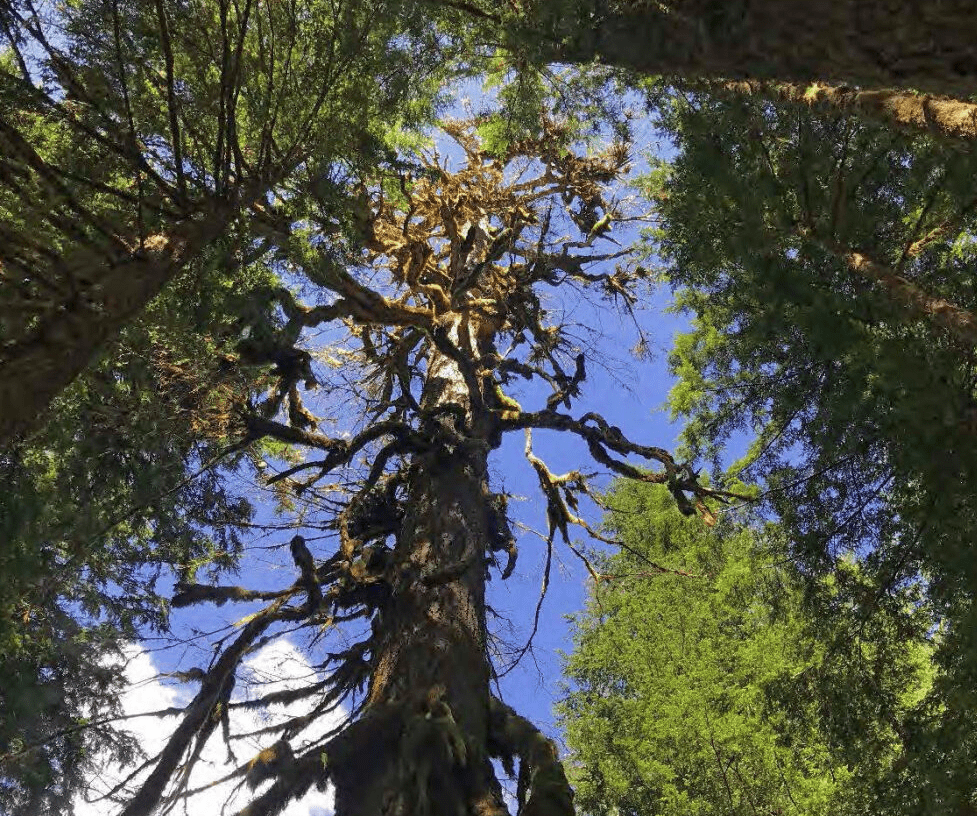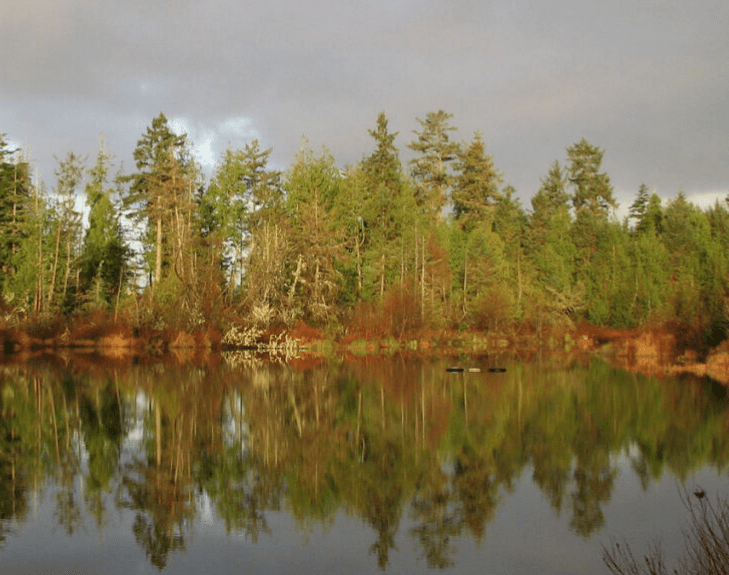 Forterra's Estuary Program has completed 41 acquisitions conserving 7,800 acres of coastal, estuarine and maritime terrestrial ecosystems essential to waterfowl migrating along the Pacific Flyway. Over the past 20 years, with support from the Wildlife Forever Fund and public grants, our strategy has been to patiently assemble extensive blocks of land ownership.  
The Tapteal Greenway, a local volunteer group, has been conserving the Amon Creek Natural Preserve near Richland since 2001. In 2022, Forterra bolstered the dedicated stewardship of local volunteers by reuniting ownership of mineral rights for approximately 72 acres into Tapteal Greenway's ownership. Forterra's attention to detail and follow–through help ensure that the Greenway will never be at risk of mineral extraction.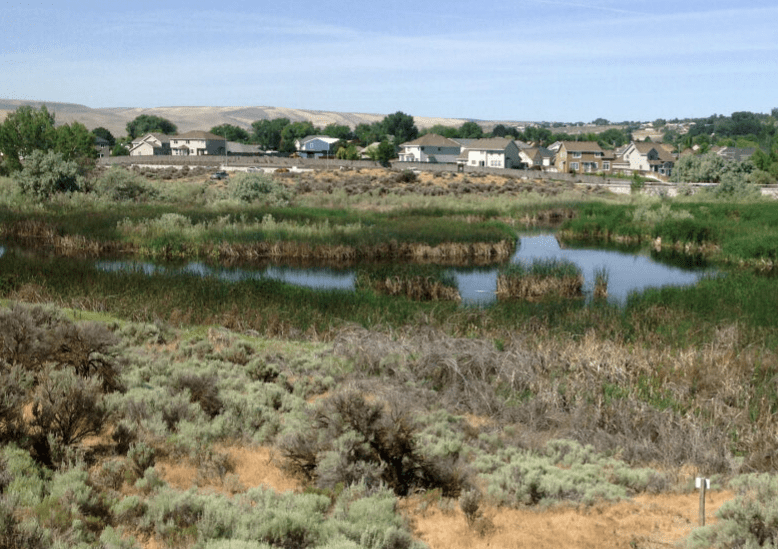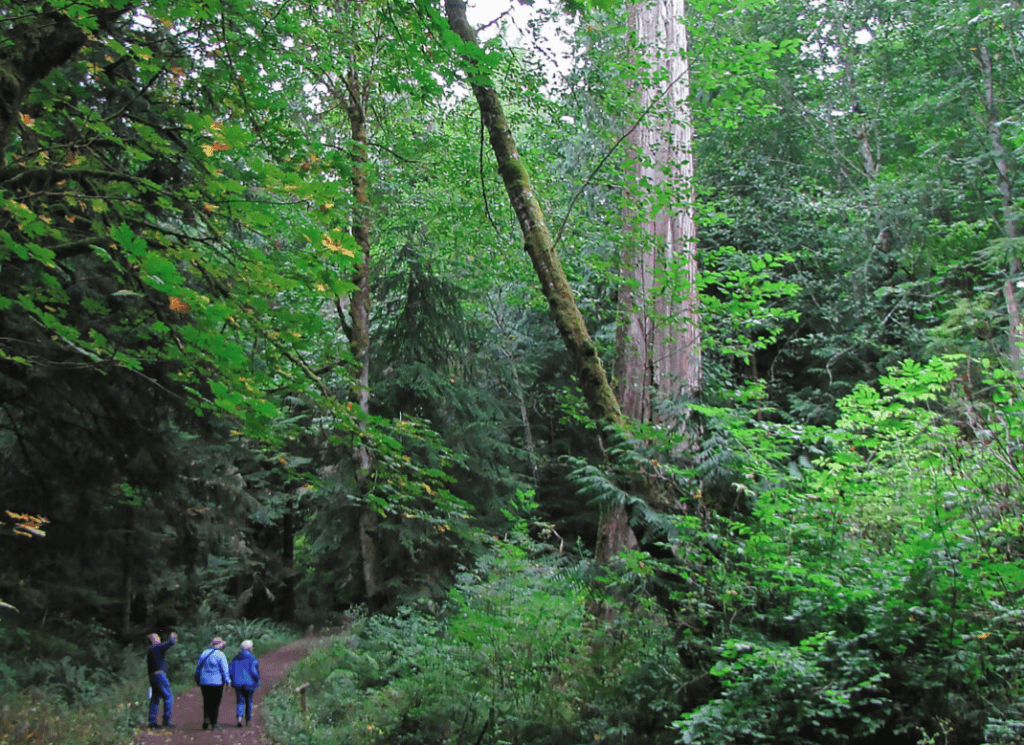 For the last decade, Forterra has organized a coalition of agencies, 30 partners, the Suquamish Tribe and the Port Gamble S'Klallam Tribe to secure 3,900 acres of land for recreation, cultural heritage and habitat. In 2022, the coalition came back together to add protections to trees within the park.