Written by Paul Kraegel
"We seem to take joy in living in homes that are built upon a place that was once a paradise of nature and beauty but was covered up with cities that hurt the earth, our gift that we don't seem to care about. All we seem to do is hurt it like a gunshot at a helpless animal."
This was written by my 9-year-old son. It is a reflection of what he sees and hears, and it is alarming to read. He is expressing a burden, a weight he feels whenever he sees a wild animal or enjoys a breathtaking view. When he encounters a fascinating creature during a hike — a marmot for example — this encounter triggers grief and dread. He anticipates a future without marmots, and he feels helpless to prevent this loss.
I see him struggle to make sense of something that is nearly incomprehensible. He tries to make sense of climate change by imagining different solutions. For example, he writes, "We could live with the animals and go back. Go back to the days where we only took what we needed and lived in and with nature." This is a breathtakingly beautiful sentiment and it also, I believe, is a reaction to what he sees and hears. Because the climate messages he receives are narratives of impending catastrophe, he conjures an Eden-like existence. He is trying to battle climate change alone, in his 9-year-old brain, without the skills or tools to cope with a confusing, overwhelming, existential threat.
He is certainly not unique in this struggle. In fact, I suspect climate anxiety is a common experience for many of us, children and adults alike. I recently read a book about this topic and shared it with Forterra staff — "A Field Guide to Climate Anxiety, How to Keep your Cool on a Warming Planet," written by Dr. Sarah Jaquette Ray, Professor of Environmental Studies at Humboldt State University. The book was written as an "existential toolkit" for the late millennial and Generation Z population, but I feel it applies to all ages. The overarching purpose of the book is to help develop resilience in the face of climate change. The book contains eight chapters, each one focusing on a different strategy for building resilience. Each chapter ends with a checklist of the key concepts.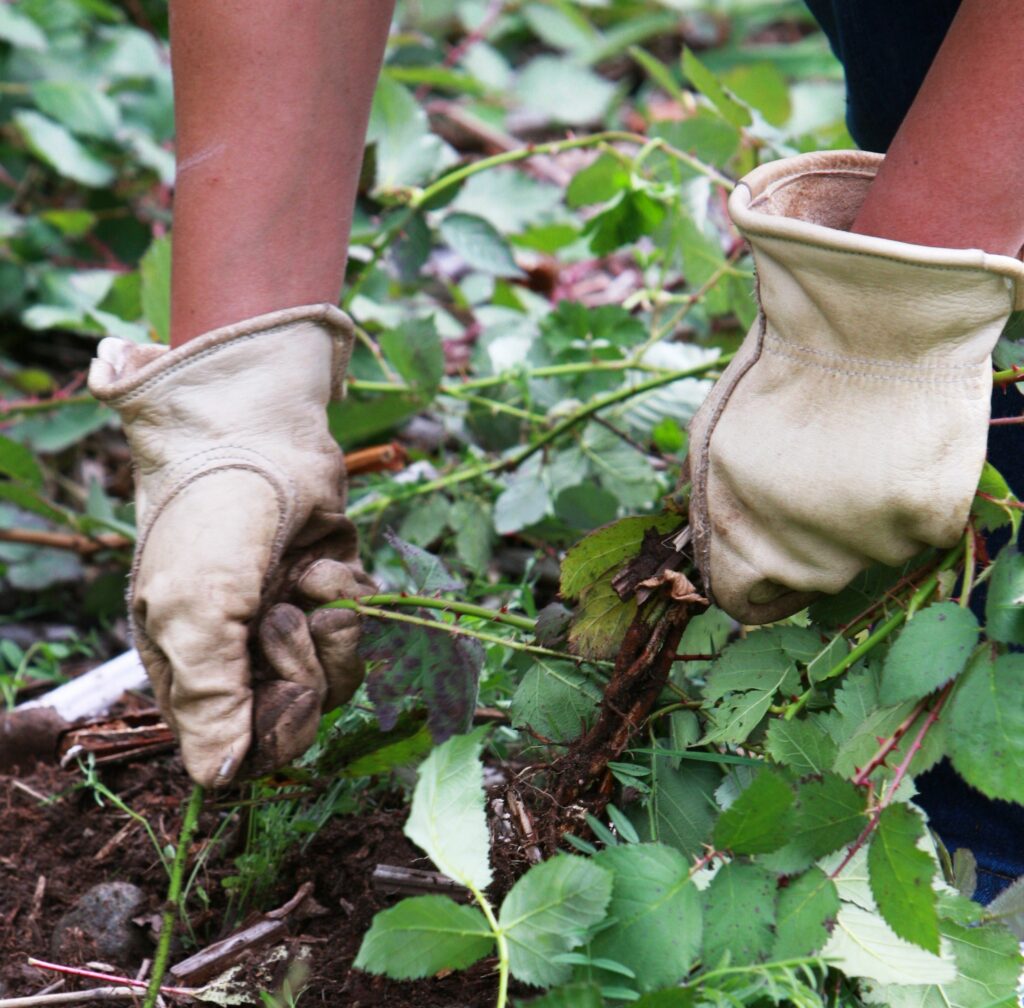 The book addresses the mental health impacts of climate change. For many, the scale and scope of climate change creates feelings of powerlessness, anticipatory grief, panic or existential dread. Ray shows readers how the all-humans-are-bad-for-the-environment narrative prompts a self-loathing that leads to inertia. The countermeasure, Ray writes, is to focus first on what one can control.
Instead of trying to solve something as overwhelming and abstract as climate change, focus on specific social problems in your community, like infrastructure, health disparities or food insecurity. Most social problems, Ray notes, are interconnected with climate and environmental issues. Engaging in social and environmental justice work is more emotionally accessible than broad abstractions like climate change. It makes change feel more tangible and possible.
While exploring climate narratives and their impact on individuals and the climate movement, Ray suggests we reframe climate narratives by accepting that climate problems and climate progress are not mutually exclusive. Ray encourages us to affirm that positive climate solutions coexist right alongside habitat and biodiversity loss. This reframing helps environmentalists avoid cynicism and feelings of futility. Over-focusing on what Ray calls the "doom and gloom" media narrative creates a sense of helplessness that obscures positive change that is occurring.
As recourse, Ray suggests adjusting one's media diet, which includes digesting more "solutions focused" media, taking media breaks, limiting media consumption and questioning assumptions of what we read or hear. Ultimately, she does not suggest we deny the serious impacts of climate change, but rather to make room in our thinking for both the positive changes along with the negative.
In conclusion, Ray focuses on how to stay engaged in climate work long-term. The climate movement is less effective if its proponents are burned-out, depressed or jaded. Ray emphasizes that climate-focused organizations must collaborate and connect with like-minded groups. Working alongside others toward a shared goal is energizing and generative. Forterra has been working with organizations and communities the last 34 years to restore critical habitat and facilitate sustainable new development. Learn more about our programs here.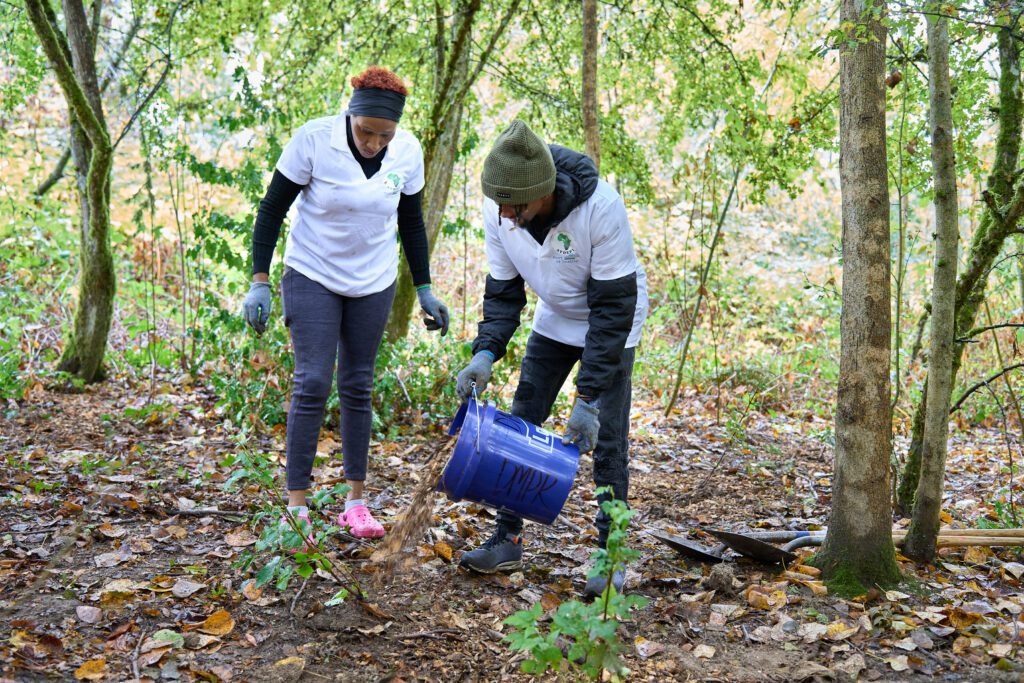 Not only does such collaboration increase positive climate impacts, but it also allows individuals and nonprofit organizations to "decelerate," and focus more on the "how" of a problem. Operating from a frantic sense of panic leads to short-sighted decisions and exhaustion.
Not surprisingly, reading this book prompted me to think about what I want for my son. First, I decided I want him to know that he is not wrong for feeling sadness and grief over environmental losses. These losses are real, and climate change remains a threat. Accepting these facts is important. But I also want him to know that the story does not stop there. He needs to know that he is not alone, that he is part of a community who cares the same way he does.
I want him to experience this sense of powerful, supportive connection. I will help him to find a local group that does work that matches his passions, and hope he feels purposeful as he participates. Lastly, I want him to learn how to exercise his agency in the face of an uncertain and sometimes threatening future, to learn that he is in control of how he thinks, feels and responds to any threat.
---
Forterra Grants Director Paul Kraegel strongly believes in the interdependence between people and land. His ultimate professional and volunteer aspiration is to help foster humility and respect for lands that we manage. He holds Master's Degrees in Environmental Horticulture and in Social Work from the University of Washington and has a certificate in project management. He has more than two decades of experience in social service, academic and nonprofit settings. His areas of expertise include urban ecology, project management and building organizational capacity.