Join Us For Green Des Moines Day at Sonju Park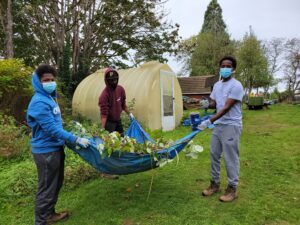 Join us in Partnership with AYDEPI and the City of Des Moines in kicking  off the planting season and celebrating Green Des Moines Day this October 22nd from 10am- 1pm at Sonju Park! We will be planting native plants, removing invasive species and caring for some of our newly-planted native trees, shrubs and other plants from last fall. This is work that really matters!
All are welcome to attend and no experience is necessary. Gloves, tools, and training will be provided. There is limited space, so please make sure to sign up in advance to save your spot to plant with us!
Related Events