Help Protect New Plants at North SeaTac Park.
November 27, 2022 @ 2:30 pm

-

4:30 pm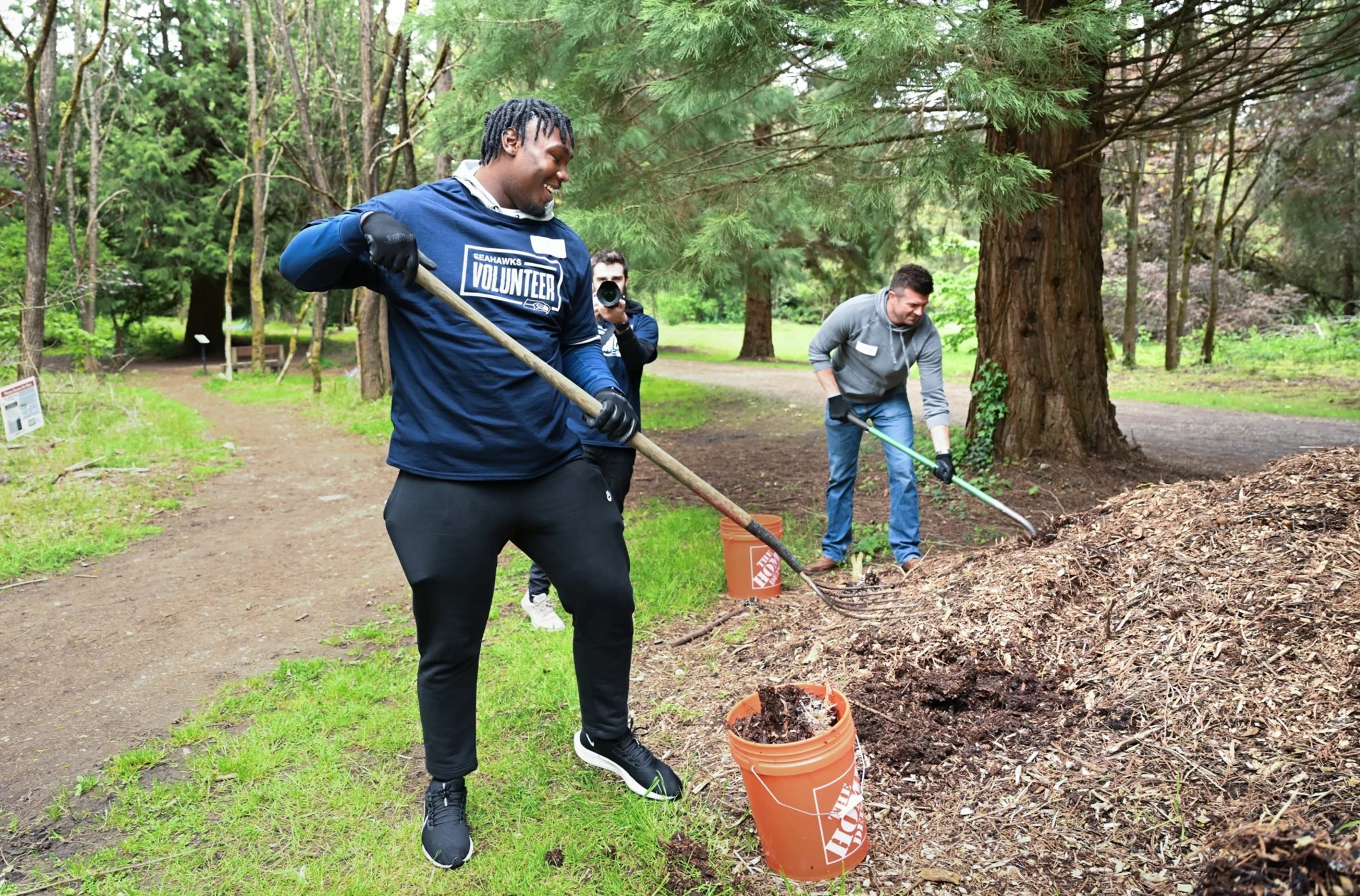 Help transform a forest. North SeaTac Park is a 200+ urban oasis under the flight paths of SeaTac Airport. The trees here clean, quiet, and cool the air – true guardians of the community!
We'll be working in a corner of the park, under towering poplars and Douglas Fir, that was almost completely overrun with ivy that carpeted the ground and climbed the tree trunks until we began to transform it in early 2021. During two annual Green SeaTac Days in 2021 and 2022, volunteers have planted white pine, grand and douglas fir, cedar, snowberries, fringe cup, salal, flowering currant, and more on the newly-cleared land. Now many helping hands are needed to protect these new plantings so that they can thrive.
At this event, we'll do a site tour to see how the new plantings are doing, remove re-emerging weeds, continue to expand the cleared area to provide even more of a buffer for the new plantings, and apply mulch.
All are welcome to join and no experience is necessary, so bring along your family and friends! All ages are welcome!
Where: North SeaTac Park. meet here
When: Sunday November 27th, 2:30pm-4:30pm
If you are a volunteer under 18 and attending the event without a parent or guardian, please print and bring this waiver signed by a parent or guardian.
For more information, please contact: Noemie Maxwell noemie_maxwell@yahoo.com  or Noemie at 253-653-6028