Work party at Twin Ponds Park
July 9, 2022 @ 10:00 am

-

1:00 pm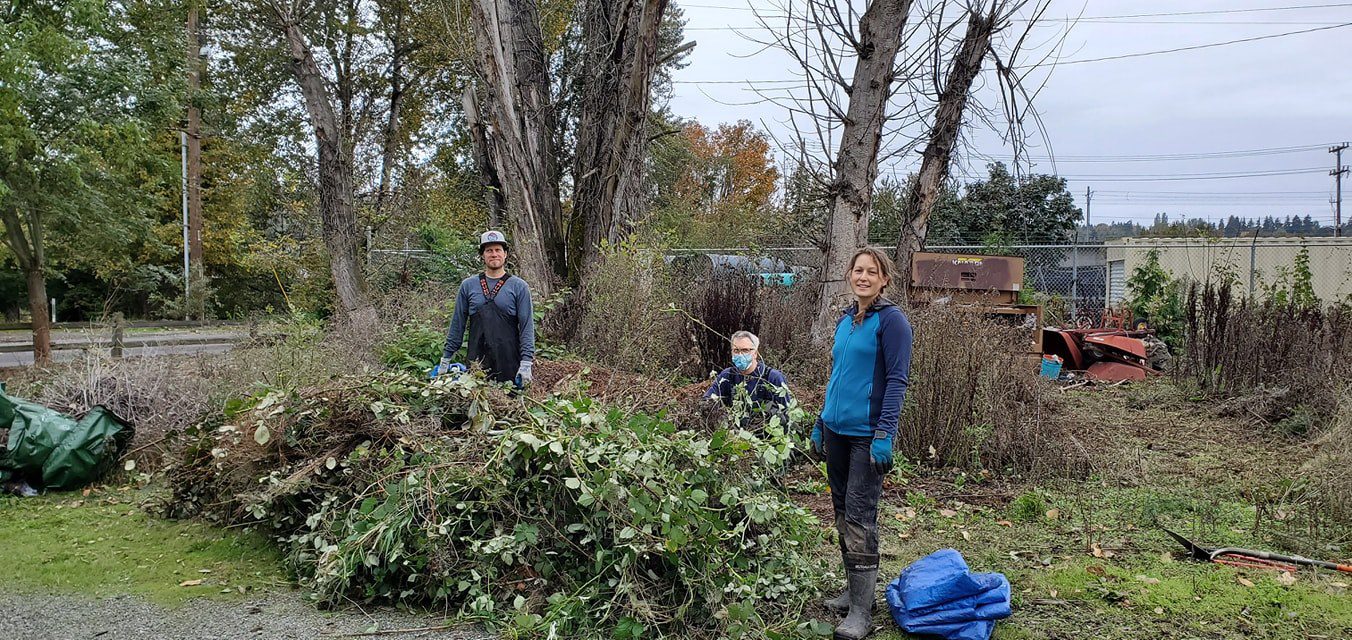 Join the restoration at Twin Ponds Park! Since 2017, volunteers have removed weeds and installed local plants to restore the urban forest. While the blackberry weeds and other introduced plants offer little to the natural habitat, our new plantings will interact with all the fauna in the park. We're creating a sustainable habitat where each living organism interacts with other in a mutually beneficial way.
We are currently improving an old dump site on First Ave. We will be covering a mound of asphalt, concrete, metal pipes, and even car parts with material which will kill the weeds embedded in the dump. We placed mulch there four years ago which is becoming soil.
Come volunteer with us and participate in this renewal!