Utilizing the best available science to protect and restore critical habitat 
river restoration and flood mitigation:
a land of abundance
Forterra is collaborating with landowners and partners to purchase land and conservation easements in support of restoration along the Chehalis River and its tributaries, improving habitat for aquatic life and making the region's livelihoods more sustainable.
a rural region at the
heart of timber country
At close to two million acres, the Chehalis River Basin is the second largest intact watershed in the state, with hundreds of miles of tributaries feeding the main stem of the Chehalis River. The basin stretches from the foothills of Mount St. Helens and Mount Rainier to the Pacific coast, on the ancestral lands of The Confederated Tribes of the Chehalis Reservation and the Quinault Indian Nation. It encompasses the cities of Chehalis and Centralia up through Olympia and out to the coast through the Grays Harbor cities of Aberdeen and Hoquiam. The largely rural region is the heart of timber country, with farming and fisheries also fueling the local economy. These livelihoods are written into the land — a 115-mile salmon-filled river, fertile fields flush against its banks, and vast woodlands.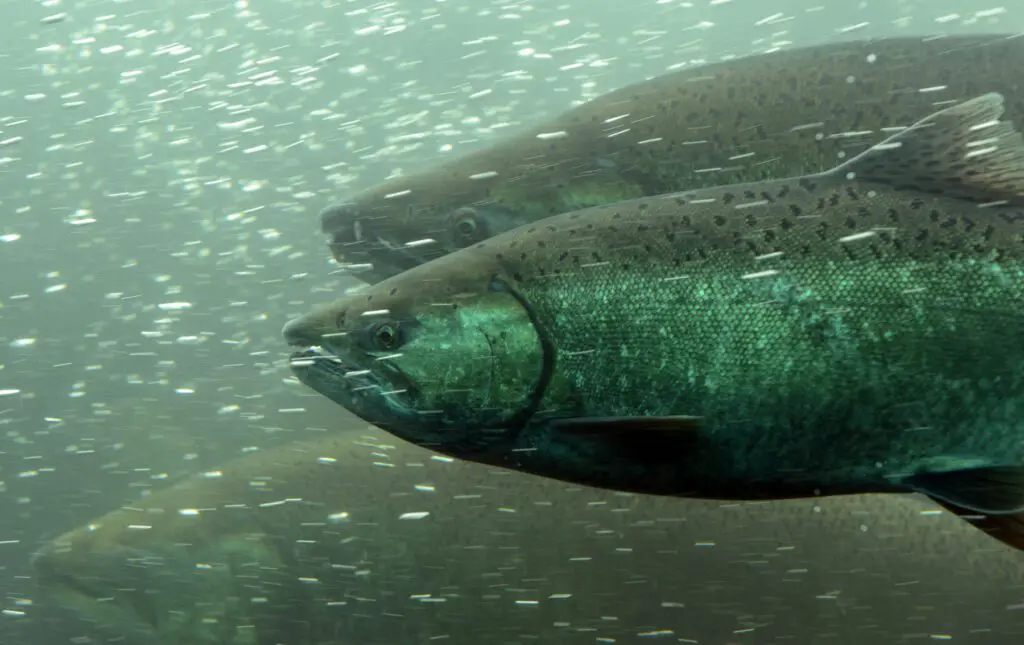 The Chehalis Basin is a region rich in native wildlife, working lands, tribal and cultural significance that is economically and ecologically vital to the state and region. The Chehalis Basin Strategy is a 10-year partnership of agency, tribal, and independent scientists, private landowners, utility managers, fishers, farmers, and foresters and local leaders who are imagining and examining new paths forward.
a 500-year flood changes
everything
These river communities have long endured persistent, damaging floods. Erosion from clearing land along the river and harvesting trees upland have worsened flooding and diminished habitat for aquatic life. In 2007, a 500-year flood struck, cutting Interstate 5 off for several days. In 2016 the Chehalis Basin Board was created to oversee a two-pronged remediation plan: habitat restoration and flood mitigation. Soon after, work started on the habitat restoration component, the Aquatic Species Restoration Plan (ASRP), which is recognized for its extensive data and integration of climate change models.
Salmonid populations, including spring Chinook, are in decline. Habitat degradation is accelerating. Forterra, its partners and the community of people who care about this region want to reverse these trends. Restoration of the river can help mitigate the impacts of flooding and improve habitat for salmon and other species, such as western toad, Oregon spotted frog, and a variety of shellfish.
SUPPORTING COMMUNIITIES AND CONSERVATION
Forterra completed a subcontract with the state to gather tools and recommendations for conservation and restoration, including proposed policy and a map identifying priority areas. Based on our experience in both conservation and community engagement, Forterra was invited to continue working with Basin partners to advance the goals of the ASRP using the tools.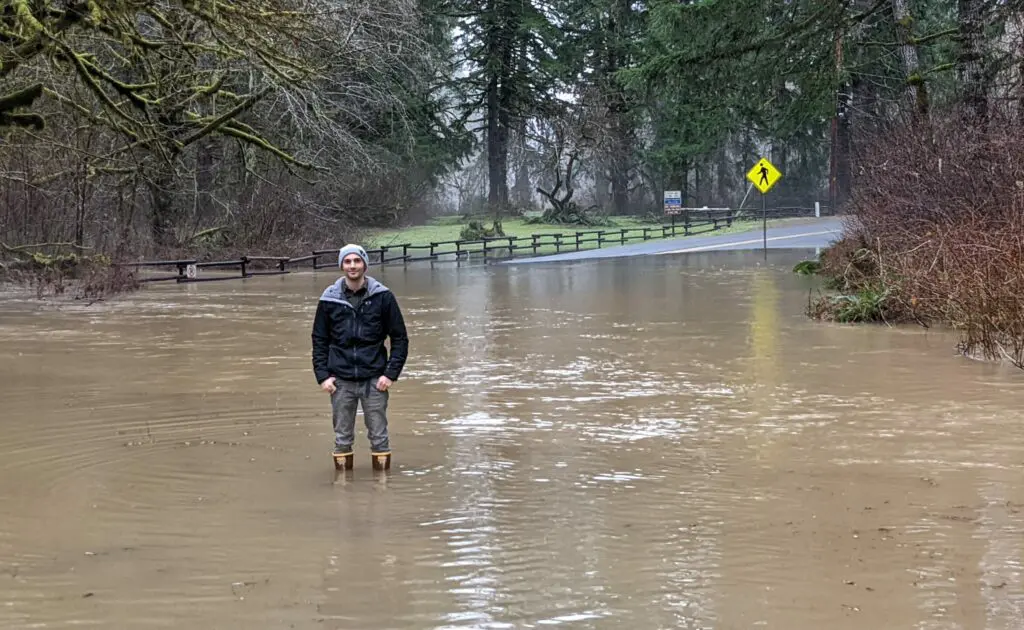 The goal of the ASRP is to restore 550 miles of riverfront amounting to almost 15,000 acres, the majority of which is privately owned, over the next 50 years. With the ASRP pilot projects wrapping up, Forterra is now engaged as a long-term project sponsor, working cooperatively with partners and landowners across the Basin