Forterra is leading a broad coalition to accelerate a market for cross laminated timber (CLT) and other mass timber products that are responsibly sourced, produced and used in Washington. CLT is an innovative construction material capable of shortening construction times, lowering building operation costs, improving fire resistance, decreasing greenhouse gas emissions and incentivizing sustainable forest management.
WHAT IS CROSS-LAMINATED TIMBER?
Cross-laminated timber (CLT) is a wood panel product that is made by gluing together layers of lumber stacked in alternating perpendicular directions. The result is a lightweight and stronger building material. CLT reduces the cost of construction, making homes truly affordable, creates new jobs in struggling rural communities and though responsible harvesting, enhances forest health and sequesters climate-harming CO2.
WHY CROSS LAMINATED TIMBER?
Forterra recognizes potential in CLT and mass timber products to address the diverse needs of the state's communities: workforce and residential housing for a growing urban population, employment in rural areas and improved health in public forests through responsible sourcing.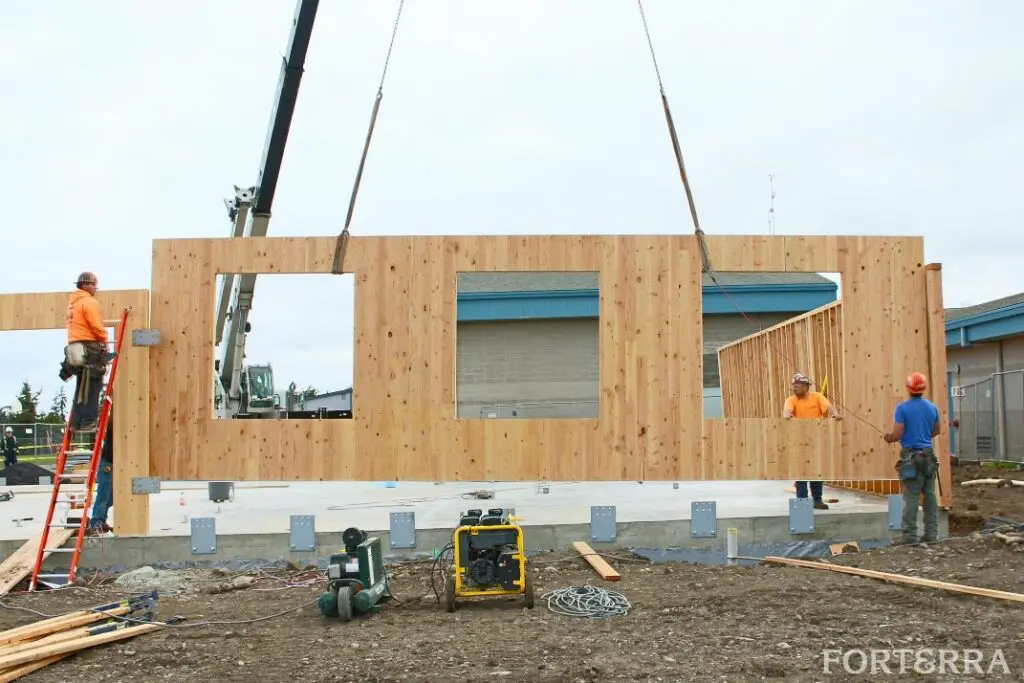 Create attainable housing – CLT brings attainable homes to overburdened communities, replacing traditional carbon-intensive building practices and materials and lowering costs.
Promote Healthy Forests —   Through responsible harvest of narrow-diameter trees, CLT keeps old and second growth trees intact and forests healthy.
Define a Sustainable and Scalable Model — Responsible harvesting methods, low carbon emission building materials, lower-cost housing and more opportunity for communities in Washington.
Forterra is leading an effort with stakeholders to develop and implement a coordinated strategy to catalyze a CLT market in Washington State.
To support work like this make a donation or sign up for our newsletter to stay up-to-date on Forterra's latest projects.
The first all-cross-laminated-timber modular prototypes in the US are being built now.