Community members pitched in last weekend to make a great project even better. Namaste Garden in Tukwila is doubling in size just in time for its sixth growing season.
Forterra has been a part of this project since its inception in 2010, working with partner organization International Rescue Committee (IRC) and landowner St. Thomas Catholic Church to make the garden a reality. Garden community support and plot management has since been provided by Seattle Tilth, IRC, and the church.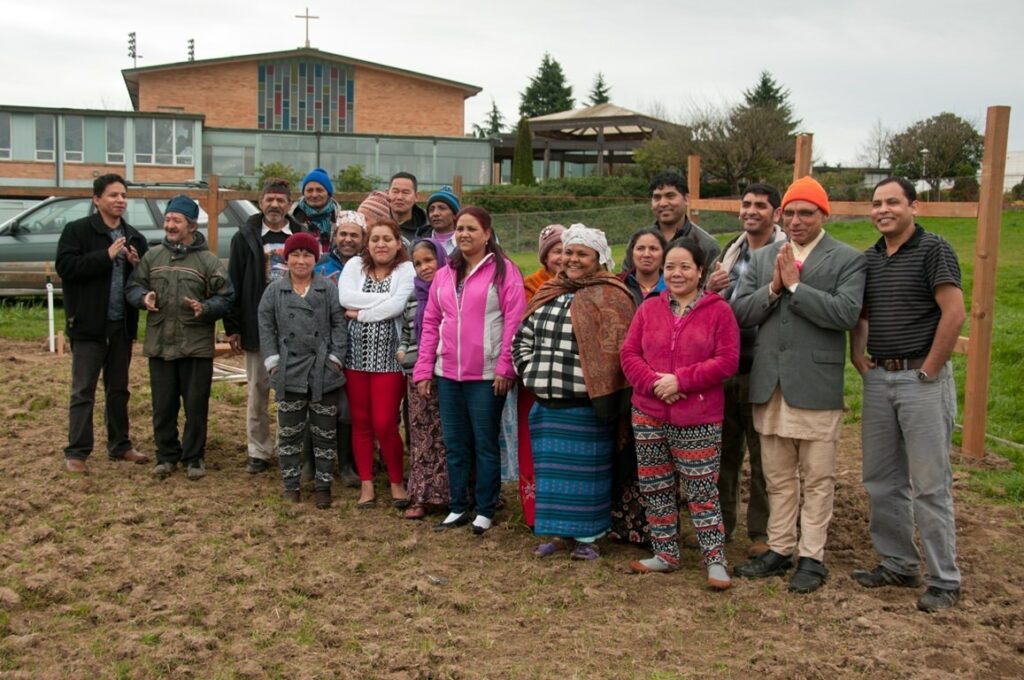 It was all hands on deck at the work party: plots were measured and staked, weeds were pulled and fencing was extended to encompass the new space. Participants "leaned in" to their work when a tractor needed to be saved from the mud.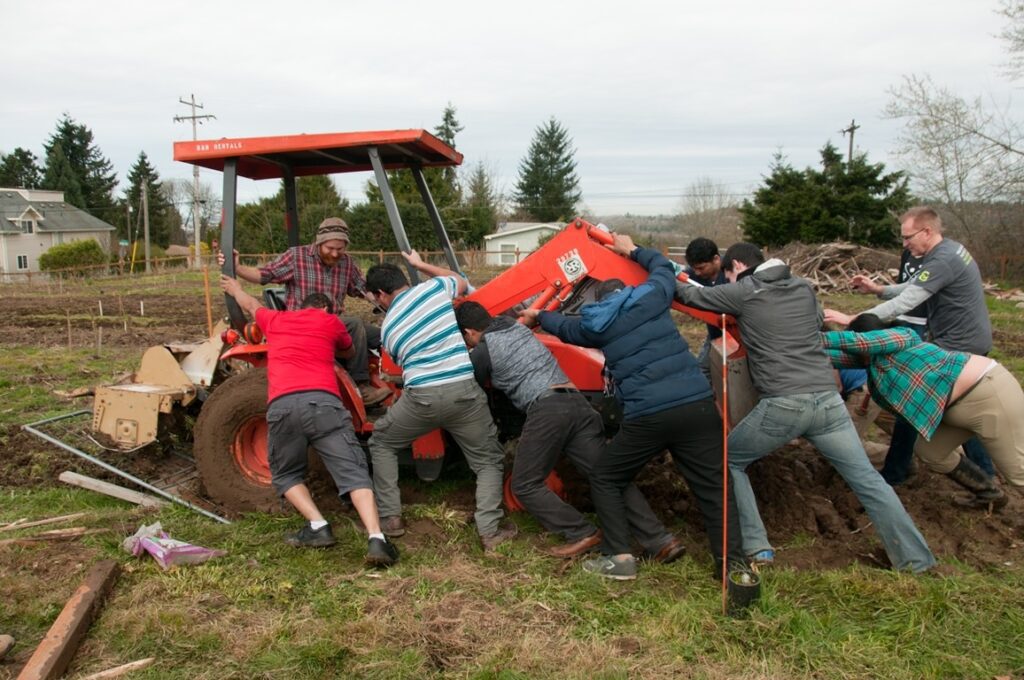 The garden has been a huge success, creating a sense of ownership and connection for the Burmese and Bhutanese elders who have been gardening at Namaste. It will eventually feature a gathering space and offer wellness and education classes. The work party showed how everyone—young adults, retirees, children—can shape their community.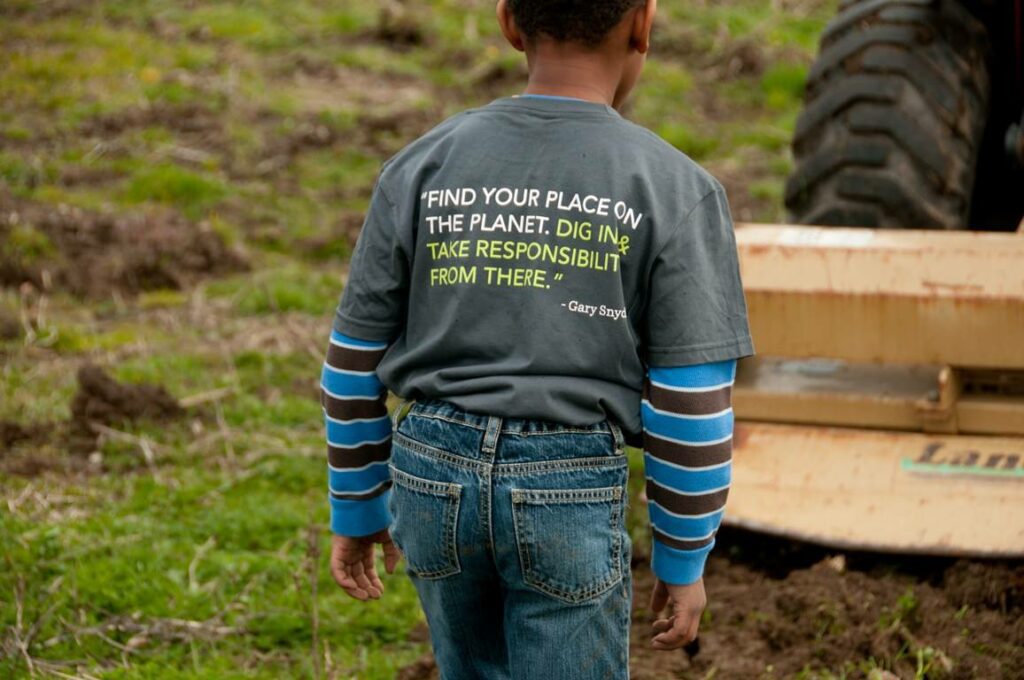 City of Tukwila Councilmember and Forterra Board member De'Sean Quinn and his family showed their support for the project, joining us at the work party.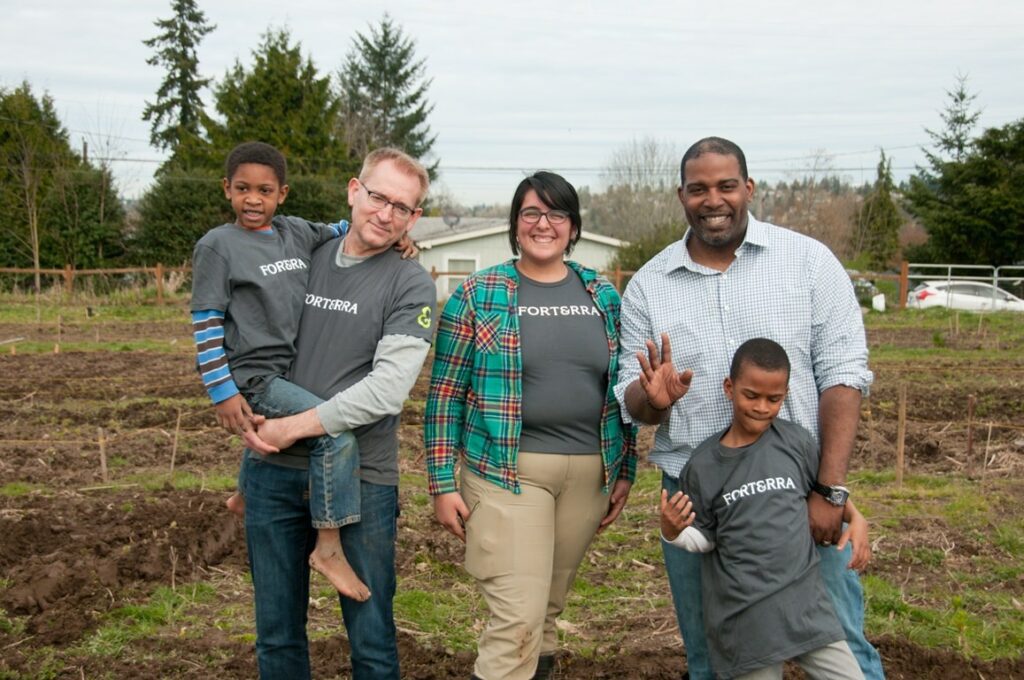 Namaste is a microcosmic answer to the question: who are our landscapes for? At Forterra, we believe in green spaces and safe places for all. We are excited to continue our work in urban areas, using food as a thread connecting people to place. To read more about Namaste Garden go here.