EVERGREEN Restoration Program
Tackling a global problem through local action.
local action to address a
growing problem
Protecting lands close to home improves our quality of life and the health of our local communities. Forterra fights against climate change, saving critical habitats for plants and animals, and providing greater access to clean water, fresh air, nutritious food and natural areas. Together with corporate and nonprofit partners, field partners, and volunteers, Forterra's Evergreen Restoration Program plants native trees and plants around the Puget Sound, that improve our region's resiliency against climate change.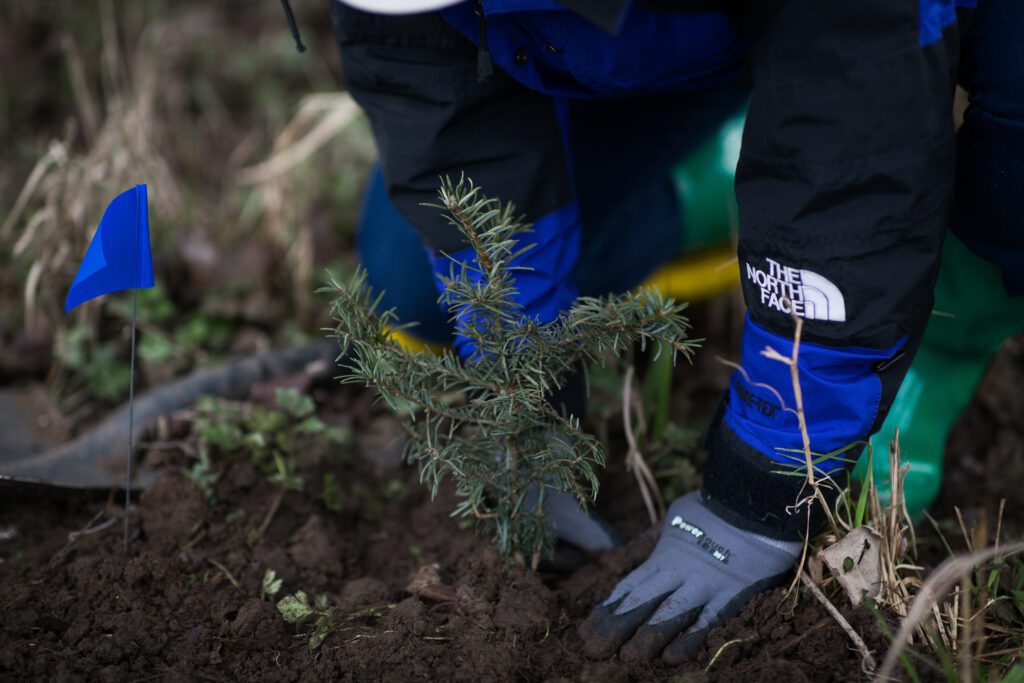 Community restoration grants
Forterra's Community Restoration Grants aim to promote community self-determination and maximize social and environmental equity. The program focuses on funding local new or ongoing restoration, promoting native plant diversity and engaging residents in environmental issues.
MAKING CHANGE IN THE REGION WE LOVE​
Forterra created Evergreen Restoration Program (ERP) to provide local options to help address climate change. In addition to sequestering carbon, healthy local forests provide many other environmental and health benefits such as improving air quality, reducing soil erosion and water pollution, cooling cities and dampening noise pollution, recharging groundwater and sustaining stream flows, providing native wildlife habitat and outdoor recreation and reducing stormwater impacts.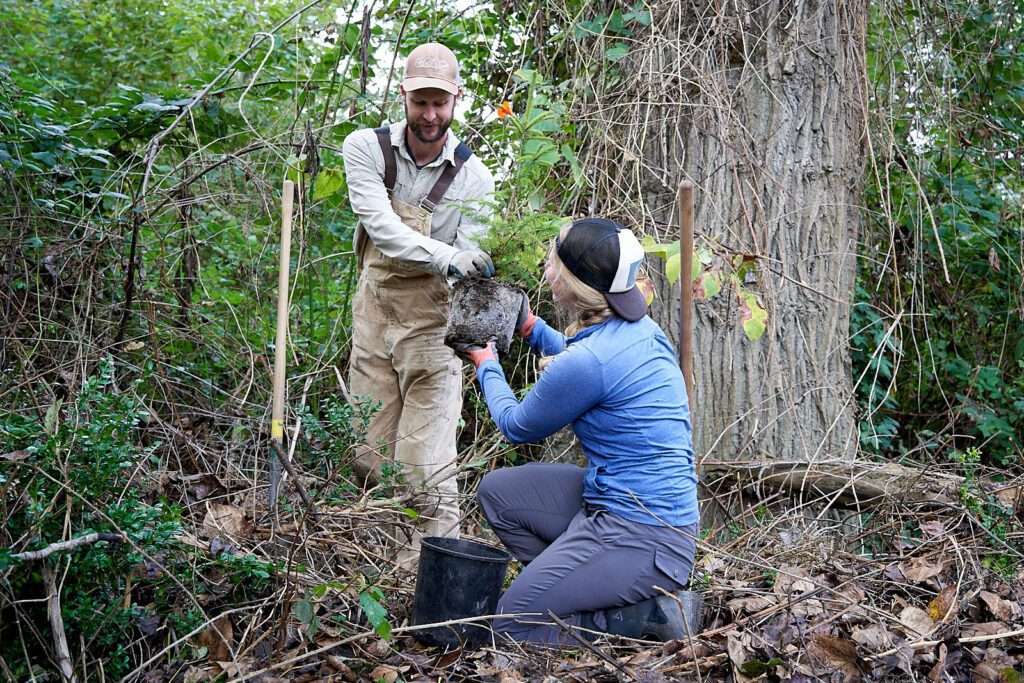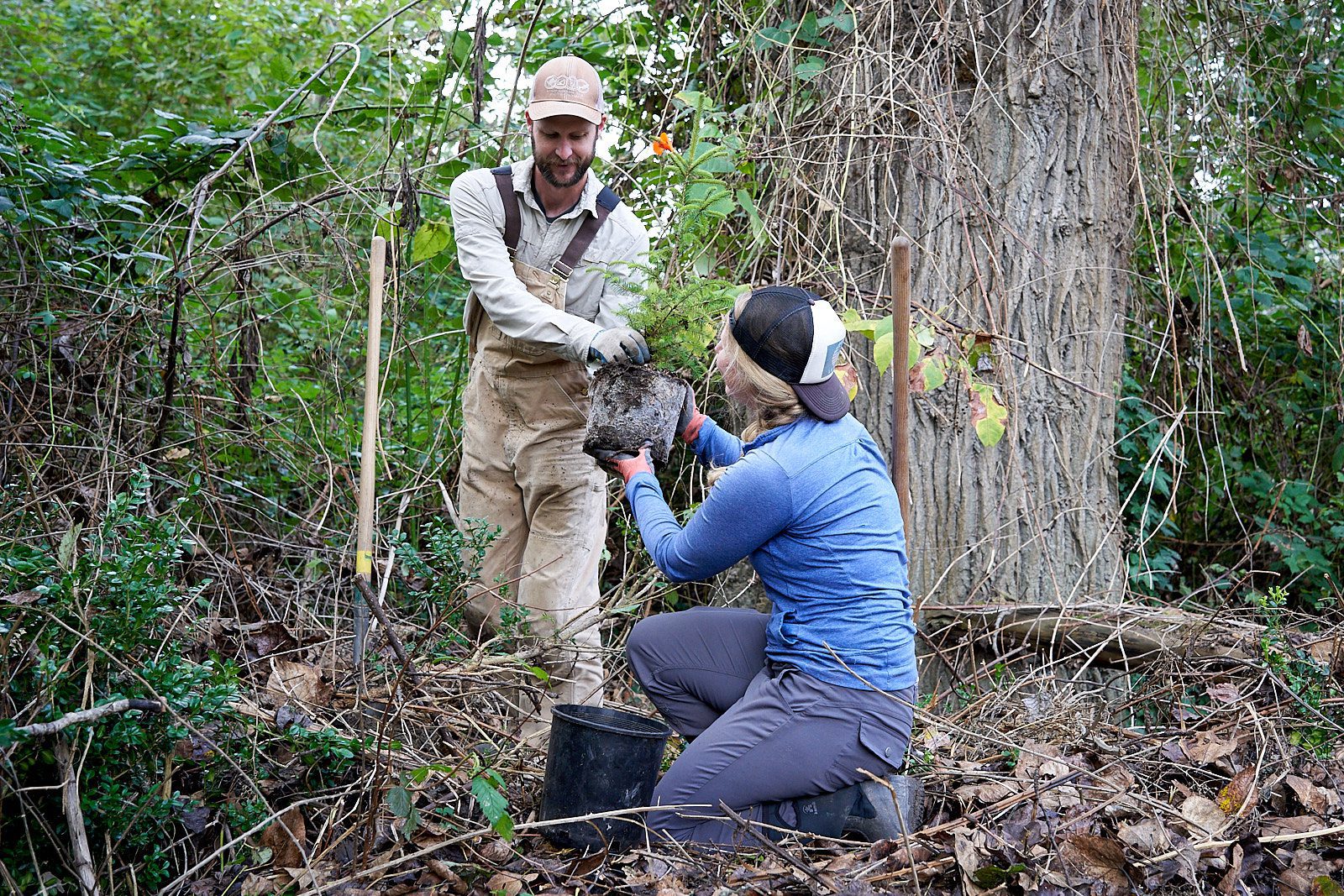 Forterra's Evergreen Carbon Capture (ECC) plants and maintains trees for carbon sequestration in cities and rural lands throughout Western Washington. Tree planting is part of comprehensive habitat restoration efforts, so these actions not only mitigate effects of carbon pollution but also help develop healthy, resilient forested parks and natural areas for future generations. We plant trees on lands we own or steward with our partners and provide trees to local stewardship organizations for their restoration efforts.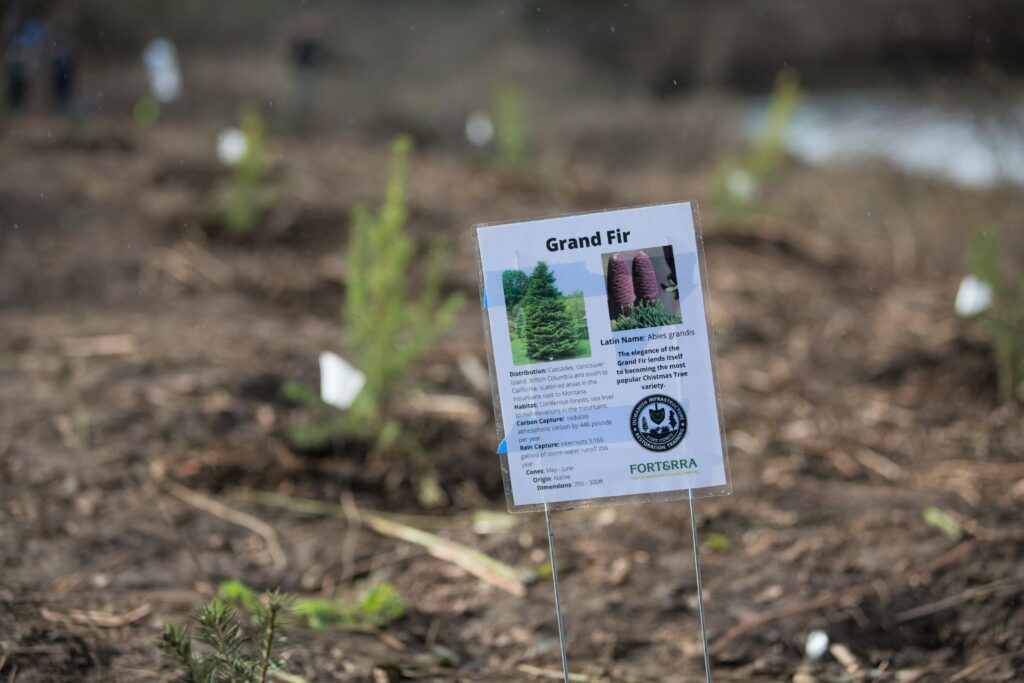 2022 EVERGREEN CARBON CAPTURE BY THE NUMBERS
In 2022, we supported local forest restoration by planting 3,478 native evergreen trees to offset carbon emissions. With 24 corporate and nonprofit partners, 6 field partners and dozens of individuals, over 17k tons of carbon were sequestered.