Giving back to our city parks and green spaces
JOIN US FOR GREEN CITY DAYS 2022!
We're celebrating 17 years of outstanding service and dedication to Washington's forested parks, natural areas and communities.
Green City Partnerships restore and care for our urban parks and forests. They empower people to be agents of change in their neighborhoods, help conserve open space and enhance community resilience in the face of climate change. In turn, these spaces provide safe access to nature, clean air and a habitat for plants and animals to thrive.
Green City Days are the annual celebration and kick-off to fall planting season.
Whether you are a first-time volunteer or long-time steward, these events are a great way to get involved and support your local community.
Help us reach our goal for Green City Days:
1,400 participants 10,000 new healthy forest plants installed
Support forest restoration and planting at more than 40 parks across the region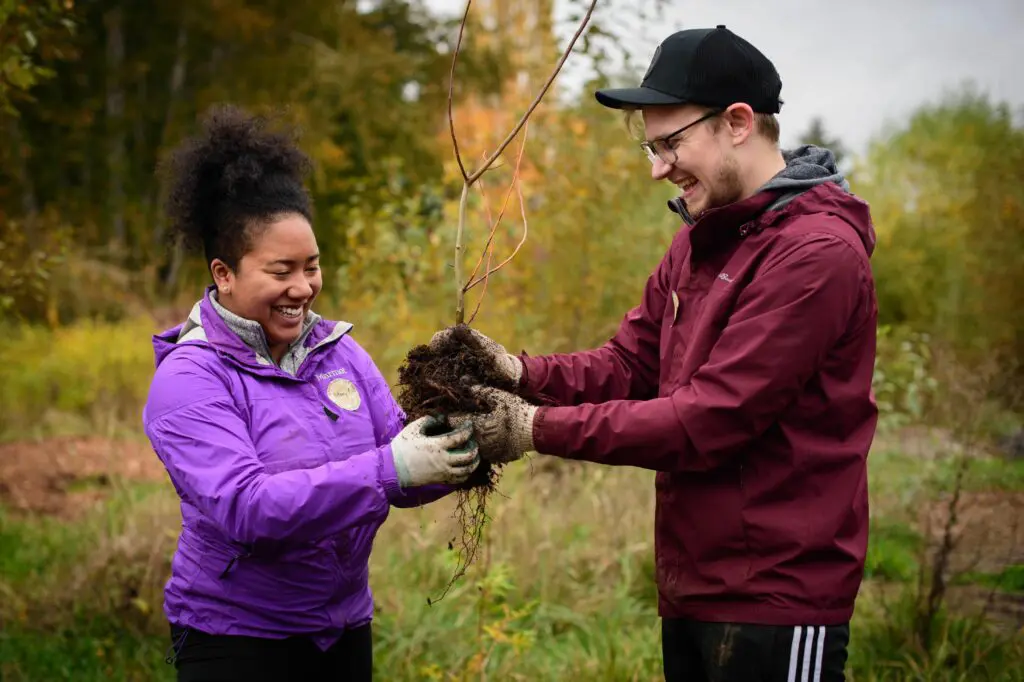 Support your community today
These unique partnerships bring together thousands of community volunteers, local governments, nonprofits, businesses and Forterra to create a sustainable network of natural areas throughout the region. We can't do it without your help. Support your community and encourage a culture of volunteerism in your area
Find a Green City Day near you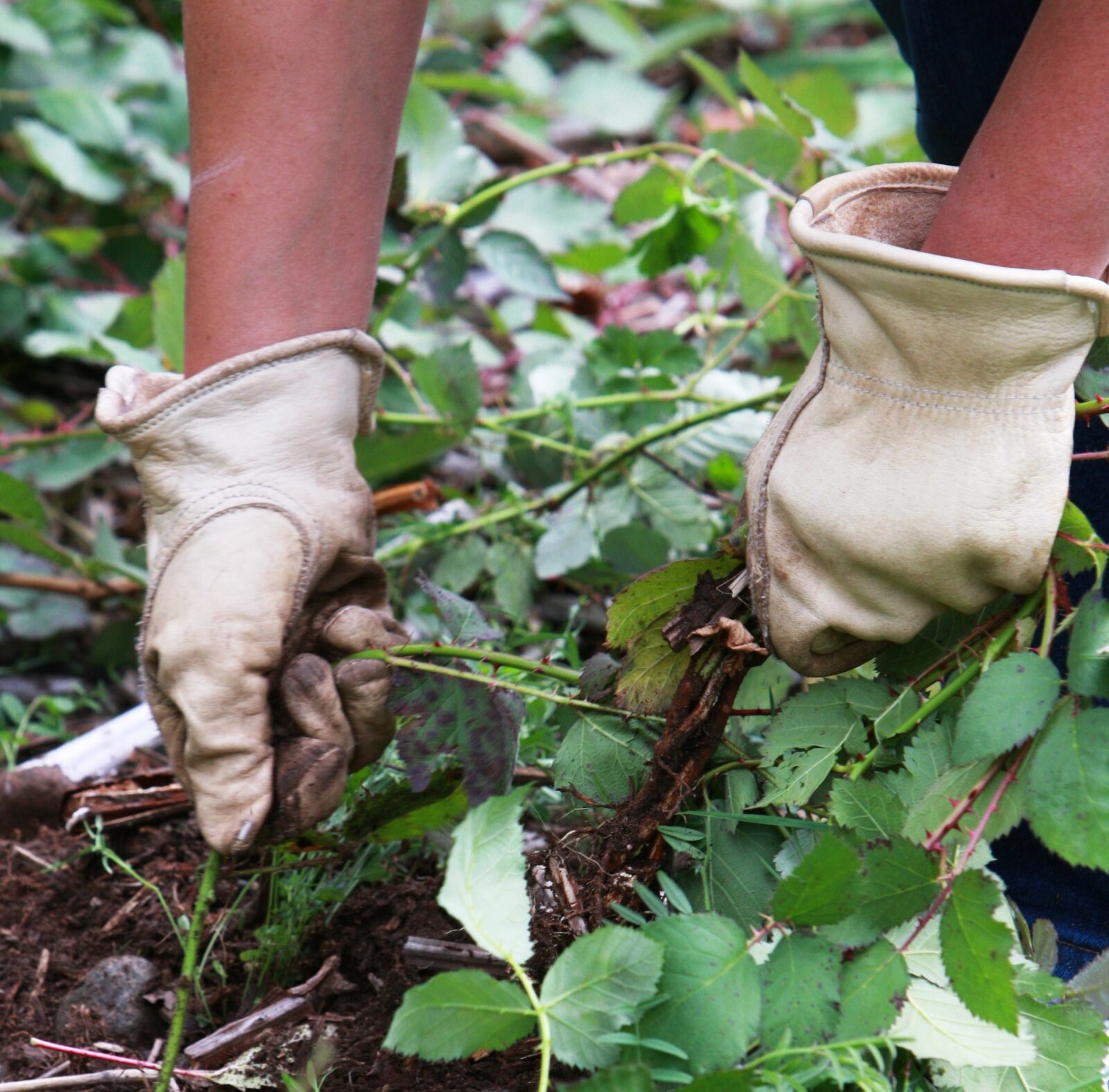 EVENT INFORMATION FOR VOLUNTEERS
When you attend a Green City Days Event, each one is different. However, here's what you can expect:
No experience is necessary, we will train you when you arrive.
All events are hands-on and everyone is welcome to sign up.
We will provide all the tools, including shovels, loppers and gloves.
Activities include planting young trees and plants, removing non-endemic and noxious weeds (blackberries and ivy) and more.
Thank you to our sponsors
Thank you to our partners
There are dozens of nonprofits, community groups, government agencies and volunteer stewards that come together to make this event possible. With their help, we're able to create healthy forested areas for everyone to enjoy.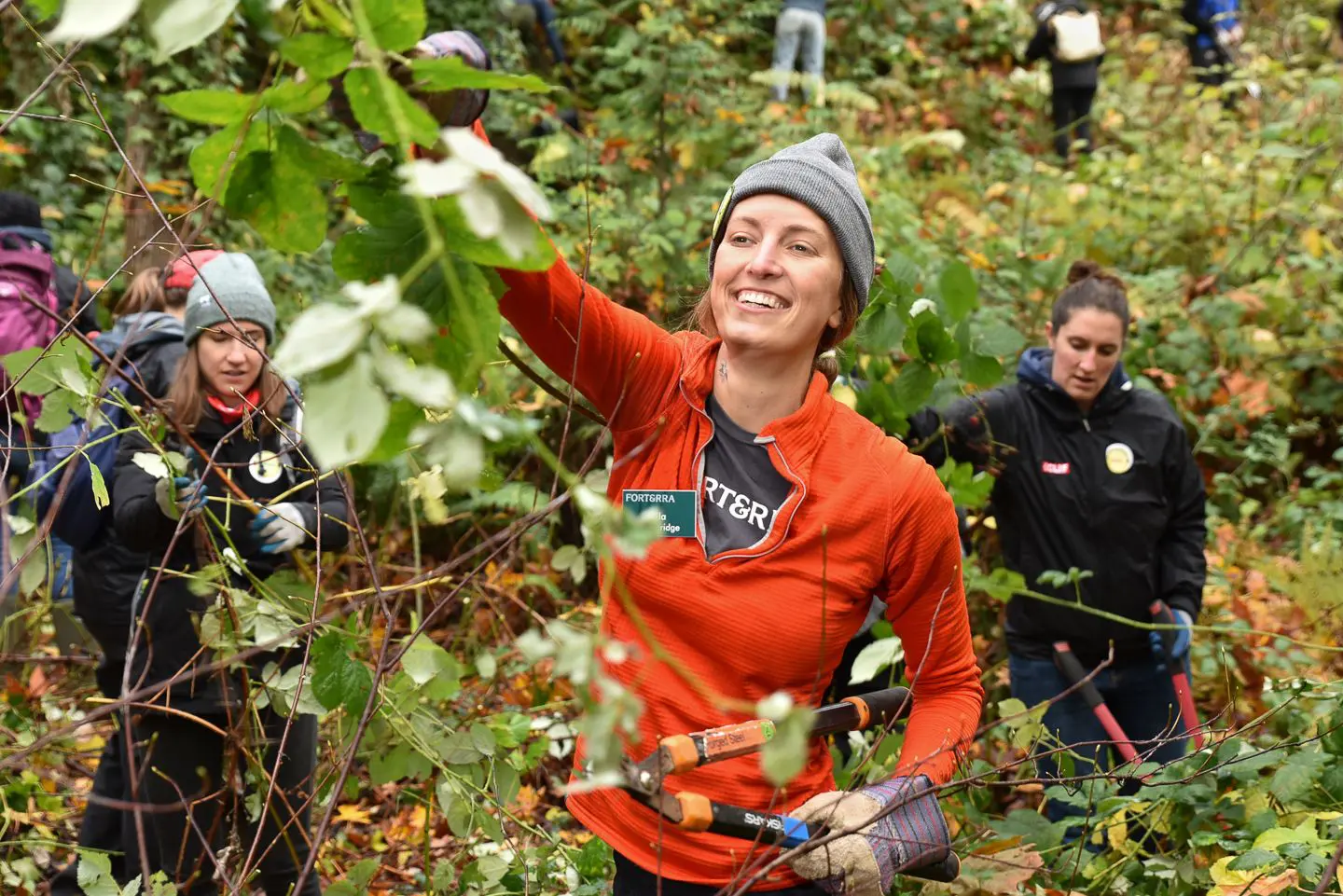 more ways to get involved
Every contribution helps create a healthier, greener region for all. If you are unable to volunteer for Green City Days, there are additional forest restoration events and activities throughout the year and other ways to get involved with Green City Partnerships. Click on the links below to learn more.
See more upcoming Green City Partnership events on CEDAR. You can filter events by partnership, city and date to find an opportunity near you.