Written by Forterra Staff
We lost a great champion for conservation in late April, and Forterra lost a great friend. Harriet Bullitt was a chemist, a fencing champion and a Flamenco dancer. She started magazines (e.g., Seattle Magazine), and briefly ran King Broadcasting. But most importantly, to the region, and Forterra, Harriet Bullitt was a conservationist. After selling King Broadcasting in 1990, Harriet and her sister Patsy put the proceeds toward the Bullitt Foundation endowment. Over the years the Bullitt Foundation has contributed more than $300 million to support environmental causes in the PNW. Following in the footsteps of her mother, Dorothy, but blazing her own path Harriett Bullitt left a great legacy.
Forterra is part of that legacy thanks to support long time support from the Bullitt Foundation.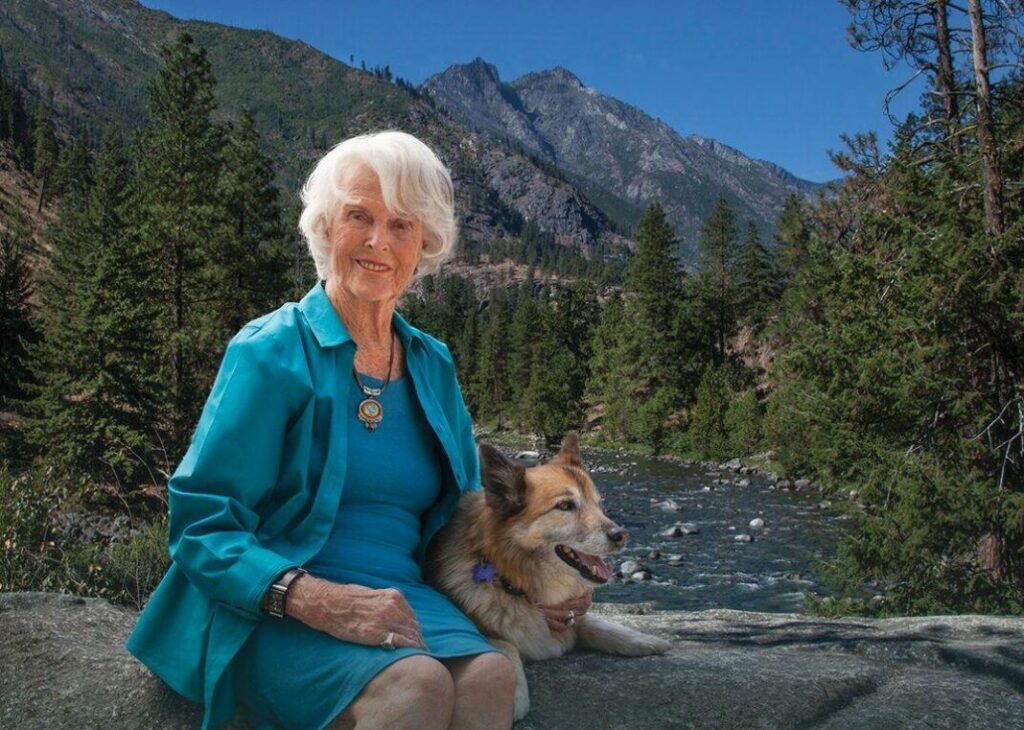 In 2003, The Bullitt Foundation supported The Cascade Dialogues. The Dialogues started with celebrations of the 100th anniversary of the Olmstead's bothers vision for Seattle's landscape and focused on setting the vision for conservation for the next hundred years. The Dialogues were about how to manage and shape economic growth while conserving our natural resources and open spaces.
This all led to the Cascade Agenda – a plan that provided Forterra, our partners and the region with a clear mandate to conserve land and protect our watersheds. The Agenda was and is a call to action for business, farming, timber, conservation, tribal, community and government leaders to work together to protect nearly 1.3 million acres of wild lands, parks, farms and working forests. The Agenda's 100-year view emphasized the link between vibrant cities and healthy rural lands and laid out a plan for creative new ways to protect land on a scale never seen before.
Many innovative programs came out of the Agenda as it was implemented, including:
Healthy Communities Initiative aimed to create livable communities while protecting working farms and forests, to build support for a sustainable region through public and private partnerships.
Corridors of Sustainability and Cities for All initiative, which focused on creating healthy and vibrant communities, a resilient environment, broad-based prosperity, integrated transportation corridors and synergy of opportunity – and most importantly, emphasized a sense of place. 
Refugee and Immigrant Farm Ownership Models and Tree Retention Policy Research. Through this program, Forterra worked with farmers in South King County to overcome barriers to land ownership.
Finally (and the story is certainly not over) starting in 2021 Bullitt Foundation support helped facilitate our ongoing partnerships with Tribes in the region. In support of tribal rights and lifeways, Forterra has successfully partnered with Tribes to return ancestral lands and support tribal stewardship on select sites. Forterra is also partnering with tribes to explore opportunities and models for tribal co-management, including restoration and cultural uses, of more than 16,000 acres of Forterra-managed lands.
Harriett Bullitt will be missed. Her legacy on PNW lands and communities is indelible. The communities, both human and natural, who call this region home have benefited greatly from Harriett's vision. We thank Bullitt Foundation for its support over the years — their foundational support has allowed Forterra to take risks and innovate to achieve better outcomes for our lands and our communities. And, importantly, Bullitt Foundation support has allowed Forterra to focus on environmental and social equity.