Written by Michael Storace
What happens in our forests has a direct influence on what happens in the surrounding landscapes and communities. That's why we were thrilled that President Biden signed an executive order to protect old growth forests while he was at Seward Park during his Earth Day visit to Seattle. Forests play a vital role in our state – more than 52% of Washington is forested. They are critical to our ecosystem – healthy forests provide clean water and clean air, provide timber and sequester carbon dioxide, the major pollutant driving climate change.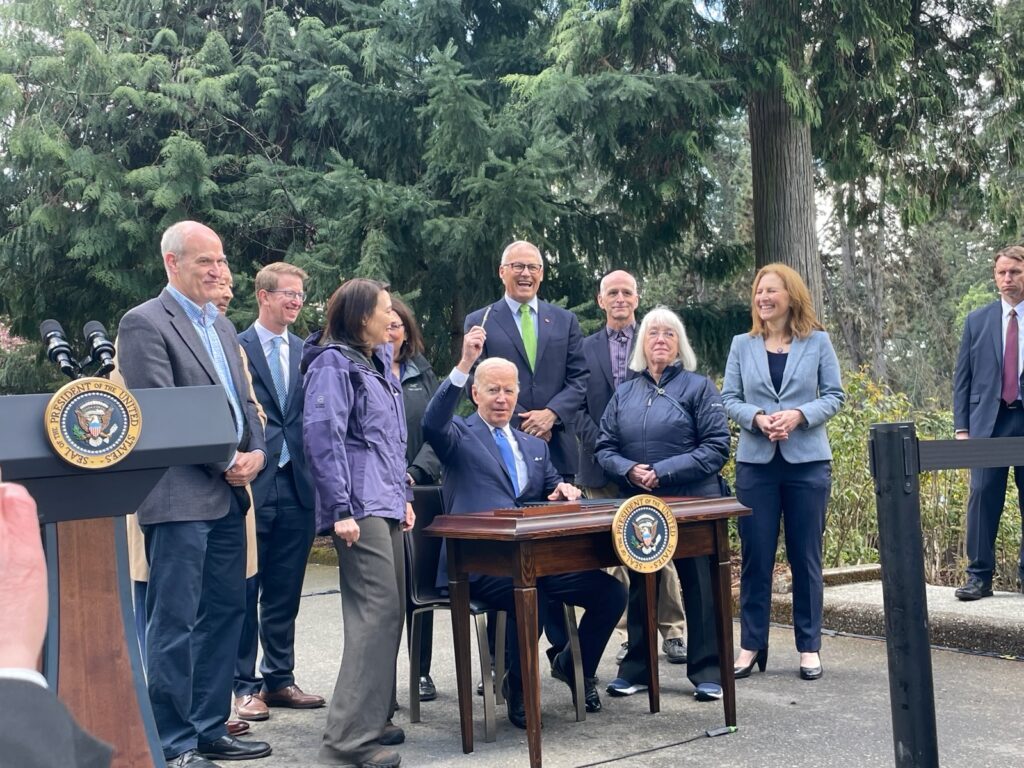 Conserving old growth forests is essential. Not only are these forests important for clean water and tackling the climate crisis, but they also provide critical habitat for threatened and endangered species. That's why Forterra was thrilled to work in partnership with the Washington Department of Natural Resources to conserve 40 acres of old growth habitat along Hancock Creek in the Central Cascades. This area will be protected forever as part of the Mount Si Conservation Area. As Commissioner of Public Lands, Hillary Franz, said at the time, "this donation represents one more step in the important work of preventing deforestation and protecting critical fish and wildlife habitat in the Snoqualmie River watershed."
Hancock Creek is only the latest old growth habitat that Forterra worked in partnership to conserve. In 2019 Forterra also worked with community partners and the Washington Department of Natural Resources to conserve critical old growth forests in the Skykomish Valley. Read more about our work at Windy Ridge and Maloney Creek.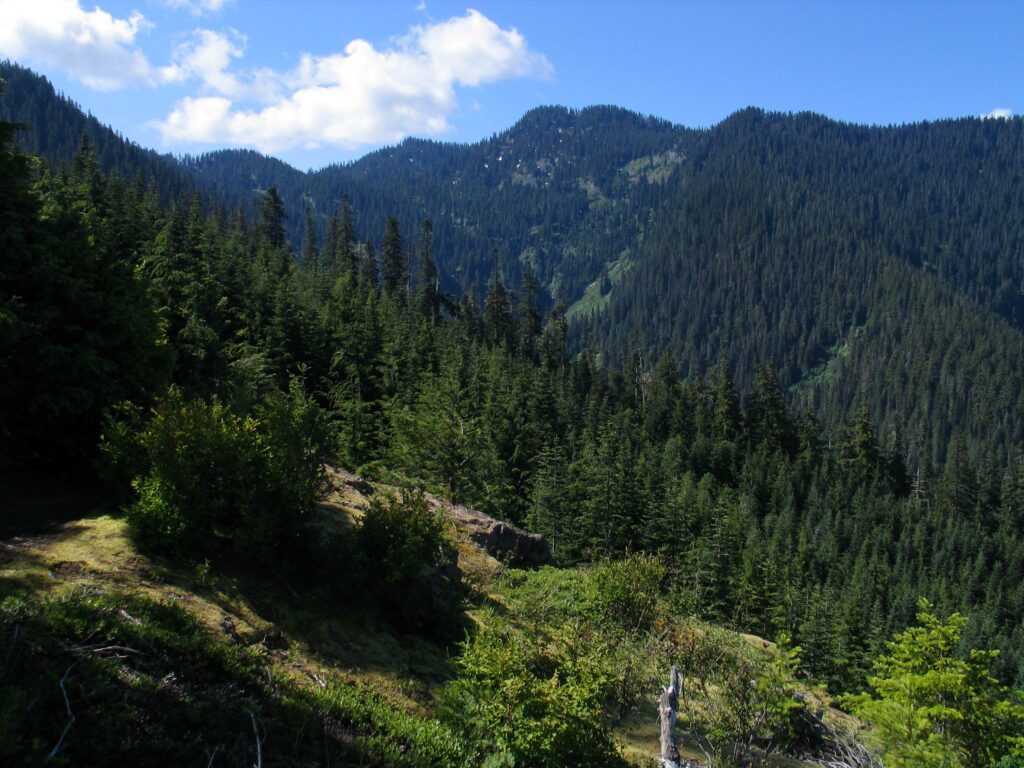 Every acre that we can conserve is critical to our future and the health of our ecosystems. For over a decade we have partnered with the Port Gamble S'Klallam and Suquamish Tribes, Kitsap County, and a coalition of nearly 30 community and business partners to conserve 4,000 acres that are now part of the Port Gamble Forest Heritage Park. The park includes 65 miles of recreational trails and has allowed communities to reclaim ownership and management over their forest resources. More importantly, this partnership allowed the Tribes to reclaim lands that are of great cultural and historical significance to them. We have a unique opportunity ahead of us to strengthen reforestation partnerships here and across the region.
The President's executive order also recognizes the importance of forests to our economy and how healthy forests can create thriving local communities. Working forests are essential to Washington and our rural communities. They create jobs, vitalize local economies and can power the future of timber and construction through sustainable harvesting practices and mass timber. Forterra is excited to be a part of that future through our Forest to Home program and our investment in the Darrington Wood Innovation Center.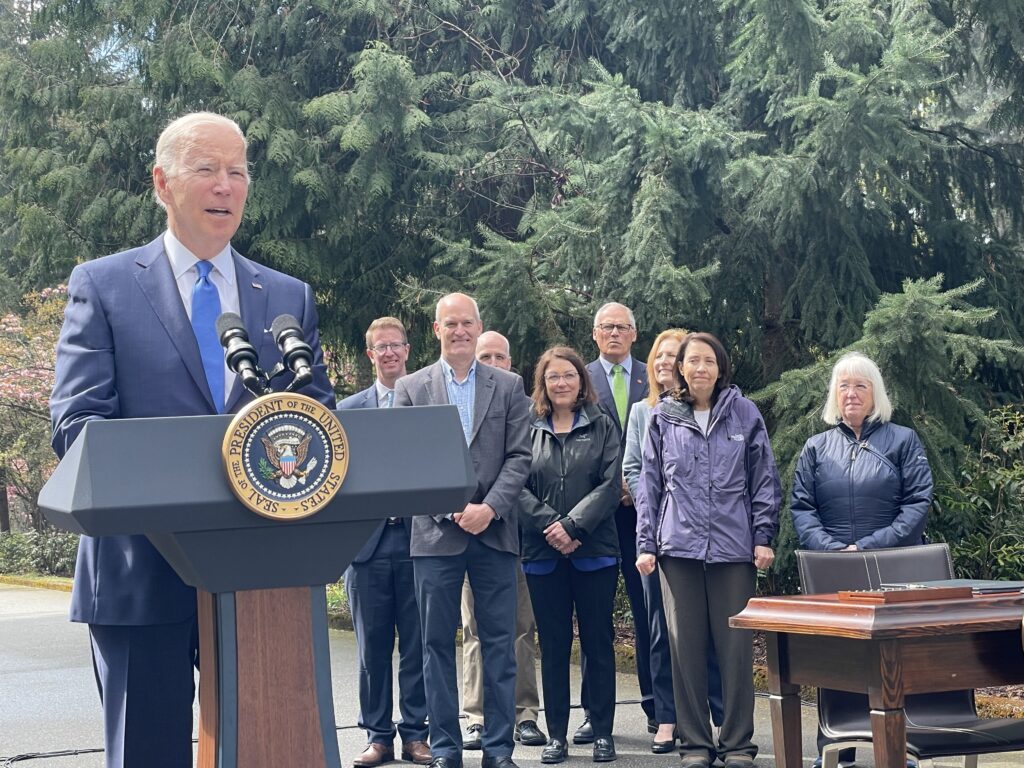 The bottom line is that if we want to stimulate more responsible and sustainable growth, we need to take care of our communities, our lands, our farms, and our forests. We need to use Land for Good. Forterra works cooperatively with partners throughout the state to make that happen. Want to learn more about how you can get involved? Learn more here.
---
Written by Michael Storace – Michael's diverse passions include forest ecology and plant identification, finding a sense of place and fostering community, collecting maps, and drinking coffee. He holds a Master of Forestry from the Yale School of Forestry and Environmental Studies and a Bachelor of Science from the University of Vermont. He brings to Forterra extensive experience in conservation, natural resources, regional planning, forest management, and community outreach, along with an enthusiastic and outgoing personality.