Written by Nick Bratton
Children laughing at a playground, the energy of a ballgame at the neighborhood field, or a moment of reflection in an urban forest – these experiences are possible because of parks; they are part of the fabric of our communities.  Having healthy parks makes cities great places to live.  We're fortunate in this region that cities like Everett are pursuing bold visions for how they can improve their parks for current and future generations.
In 2021, Forterra had the privilege of helping Everett to redesign its Parks, Recreation, and Open Space Plan (PROS).  In partnership with planning and infrastructure consulting firms BERK, Perteet, and Lund, we asked hundreds of residents what they wanted from their public spaces.  Among the themes we heard were a desire for parks that are connected and accessible, equitable and inclusive, and healthy and natural. 
Building on our experience with the Green Everett Partnership, Forterra also focused on ways to protect and expand the city's tree canopy on public lands through goal-setting and rethinking approaches to tree policy.  The city council approved the updated PROS plan in February and already it's having an impact on how the city is managing its trees.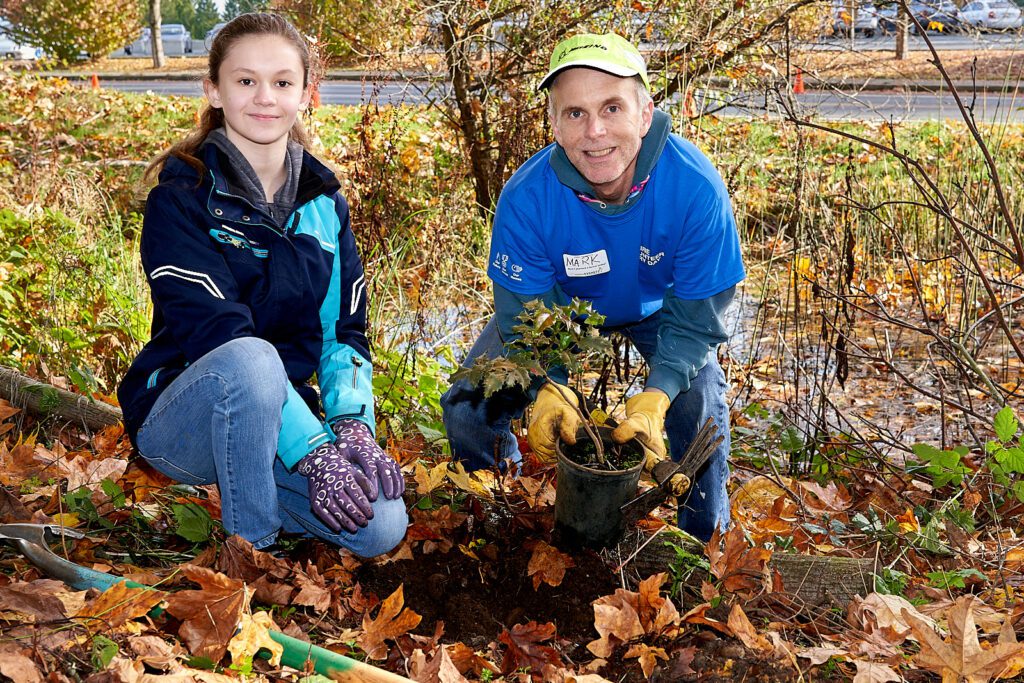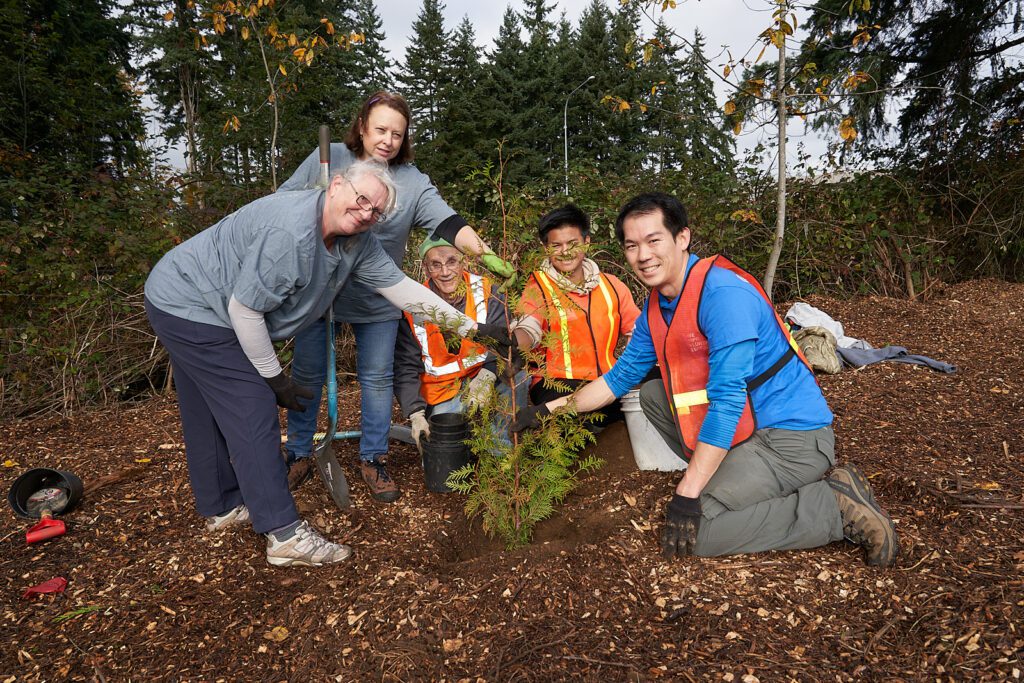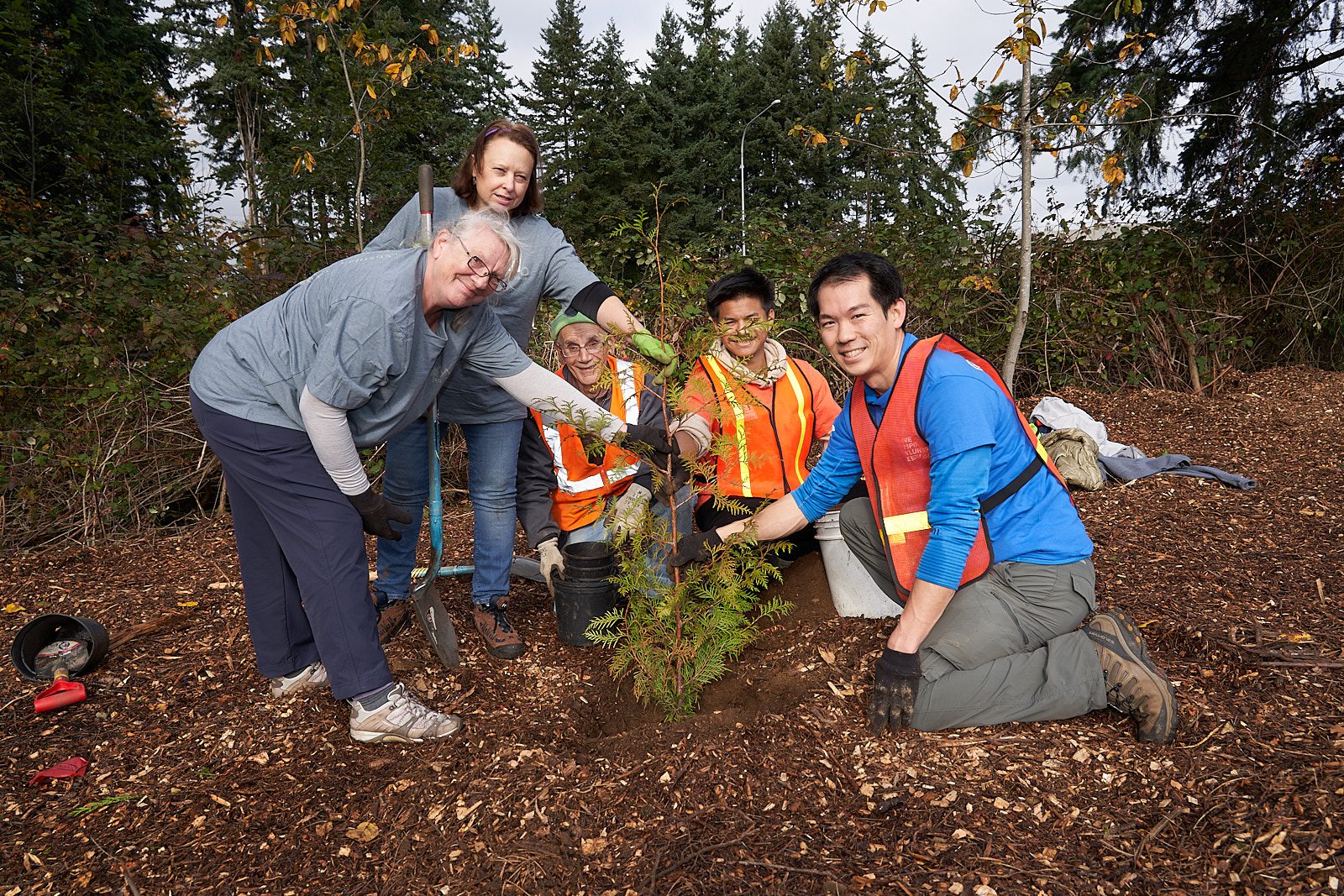 Everett is planning to welcome many of the county's new residents over the next 30 years.  Having a healthy and expansive parks system that serves all people and neighborhoods is essential to cities being healthy and attractive places to live, which in turn supports a sustainable future for our region.  Informing cities' guiding documents – like the PROS Plan – is central to Forterra's policy work.  This vision will help direct investments to best meet the needs identified by the community.  For a glimpse into how Everett is going to manage its 920 acres of parks and open space and 27 miles of trails, take a look at this engaging story map created by our partners at BERK.
Explore the City of Everett Parks, Recreation & Open Space Plan
---
Written by Nick Bratton – At Forterra, Nick Bratton (MPA, MS) collaborates with communities to balance regional growth and conservation of resource lands in ways that meet local needs. He has designed market-based conservation programs in counties and cities in Washington, including shaping two state laws creating a regional marketplace that has protected over 100,000 acres of farm and forest land. Nick is also an avid adventurer, world traveler, and published travel writer and photographer.