Written by Kelsey Bray
You've probably seen an Instagram post asking for help and scrolled past it without getting the details. How are you supposed to donate when gas is $5 a gallon and groceries keep getting more expensive every trip? How are you supposed to find the time and energy to volunteer? And are those funds really going to help when the climate crisis keeps getting worse?
Forterra NEXT was created with these questions in mind. We wanted to connect with people who care deeply about land conservation but may not have the means to make a giant donation.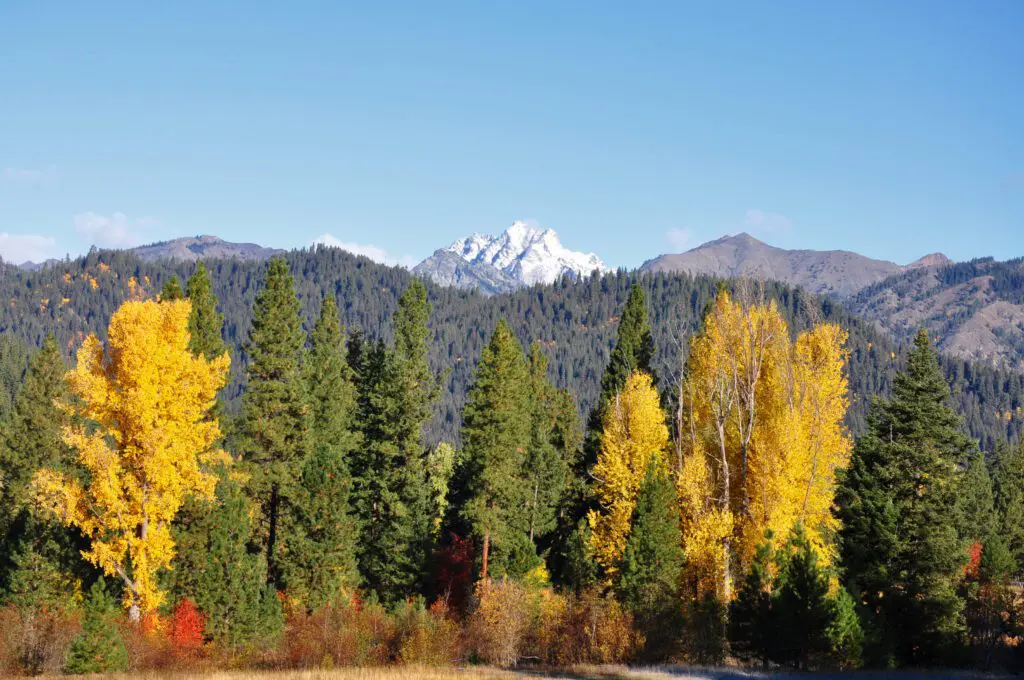 You can be a part of it for just $5 a month. Every little bit counts. We use those funds for a variety of projects, whether that's stewarding 17,000 acres of diverse landscapes or planting trees through our Evergreen Carbon Capture program. Learn more about Forterra's programs here.
If that's something you just can't afford right now, no problem. You can also get involved by helping us get the word out about Forterra NEXT. Share three of our posts on your socials, get three friends to join in or volunteer at a NEXT event. You can also record a short video about why you support Forterra. By the way, we'd love to hear your ideas for sharing our mission. Contact us here.
We've teamed up with several of our partners to create unique and informative experiences.
Our first event was held Oct. 25, 2022 at the Fremont Mischief Distillery in Seattle. Around 30 people came to enjoy drinks, snacks and good company. They were also given an exclusive look at our new podcast, "Rooted – Where We Stand."
NPR and KUOW reporter Kyle Norris, who produced and hosted the series, was there to talk about one of the episodes, The Farmer on Speed Dial.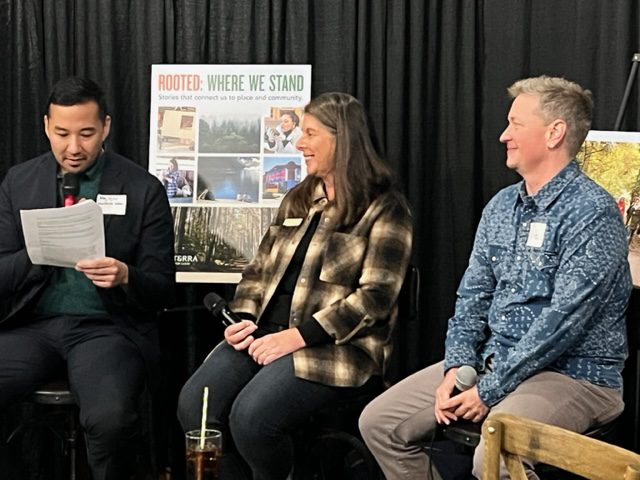 It features Forterra board member and Snohomish County Agriculture Coordinator Linda Neunzig. Kyle and Linda answered questions and shared behind-the-scenes details about making the episode.
For our second event, we headed back to Mischief. On May 23, 2023, about 35 people came to spend time with community members who are passionate about conservation. Forterra CEO and President Michelle Connor spoke about some of our 35 active projects and our 2023-2024 strategy. It was a great way to spend a spring evening in Seattle.
The bottom line is, there are steps you can take right now to address the climate crisis – no matter your financial situation. Conserving Land for Good is a team effort, and we need your help. Come be a part of Forterra NEXT!

Thank you to Delta Air Lines for their sponsorship of our Forterra NEXT events!