This is the second of a blog series highlighting Forterra's history in anticipation of the organization's rapidly approaching 35th anniversary. This is the start of a year of looking back to look forward, a concept honoring the Sankofa symbol of Ghana's Akan Tribe which means we should not be afraid to look to our past to help plan our future. This Forterra history project delves into the people, cultures and changes and that shaped the region and the organization and includes historical anecdotes, interviews with visionaries, perspective pieces from a diverse range of experts and celebrates the learning-est moments in Forterra's history from 1989 through yesterday evening.
Written by Kelsey Bray
The community came together to conserve Lake Serene Trail in 2018, and now they get to enjoy the fruits of their labor – for good.
It's a truly breathtaking natural space. Located off U.S. Highway 2 near Index, it's one of Washington's most popular day hikes and more than 45,000 people visit each year. It's a strenuous 7.2-mile trip with 2,000 feet of elevation gain.
The trail starts on an old logging road, and then eventually enters dense forest. Along the way, hikers are surrounded by old-growth maple and fir trees, moss and, depending on the season, huckleberries and blueberries. At the top is Lake Serene, which has crystal clear blue waters, fresh snow and stunning views of Mount Index. You can also take a tributary trail to Bridal Veil Falls, which runs down granite walls and mists the trees around it.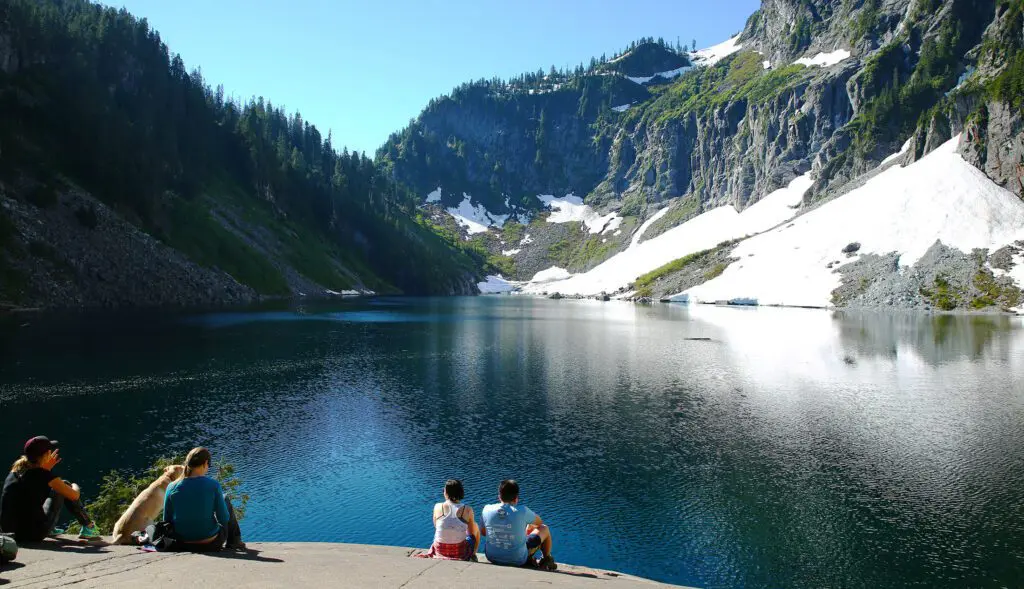 The community recognized how special this space was, and they wanted to ensure public access for generations to come.
Conserving Lake Serene Trail
The land near the trailhead is federally owned, but in 2017 Weyerhaeuser Lumber Company owned part of the trail about a quarter mile up. They were planning to harvest timber in the area. The trail only crossed a small part of their 190-acre holding, but they were willing to sell the entire thing for conservation.
The total cost of the project was around $800,000. Forterra and Weyerhaeuser agreed on a plan for the company to harvest second and third growth trees on a 57-acre area away from the trail, which lowered the purchase price and provided timber for local mills.
The Snohomish County Conservation Futures program pledged roughly half and other planned funding proposals brought the amount to around $525,000. For the rest, Forterra and its partners launched a fundraiser.
More than 600 community members contributed to the campaign.
With their donations, in addition to a challenge grant from an anonymous couple who had their first hike at Lake Serene and a generous last-minute gift from an anonymous Seattle Foundation donor honoring the memory of a young friend, we were able to close on the land in September 2018.
Forterra now owns and manages the 190-acre parcel, which means it will be open for the public to enjoy forever.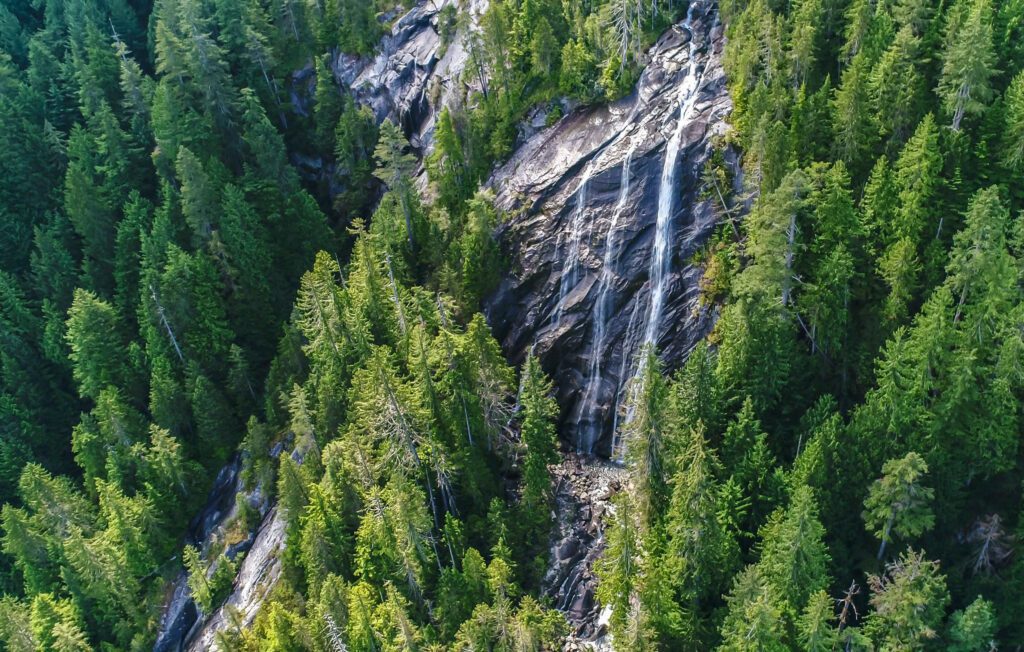 Lake Serene updates
Acquiring the land was just the beginning for us. After the 57 acres were logged, trees were replanted. However, the logging road and other portions of the site were still bare.
Since then, we've planted 1,080 trees on 3.5 acres to fill in those gaps. The species include Douglas fir, grand fir, western hemlock, western redcedar and western white pine. This diversity helps build resiliency, which ensures better survival rates.
The effort is part of our Evergreen Carbon Capture program. With donations from businesses and individuals, Forterra plants and maintains trees for carbon sequestration in cities and rural lands throughout Western Washington. Since 2010, ECC has planted 56,000 trees in more than 130 locations. They will sequester more than 376,000 tons of carbon dioxide over their lifetimes.
ECC was created to combat the climate crisis and develop healthy and resilient forested areas for future generations. Healthy forests improve air quality, reduce soil erosion and water pollution, cool cities, provide native wildlife habitat and more.
All of this was possible because of the people who love Lake Serene. Conserving the 190-acre parcel was a team effort, and acts as a template for future land acquisitions that involve a cooperative effort between nonprofits, local government, corporations and the community.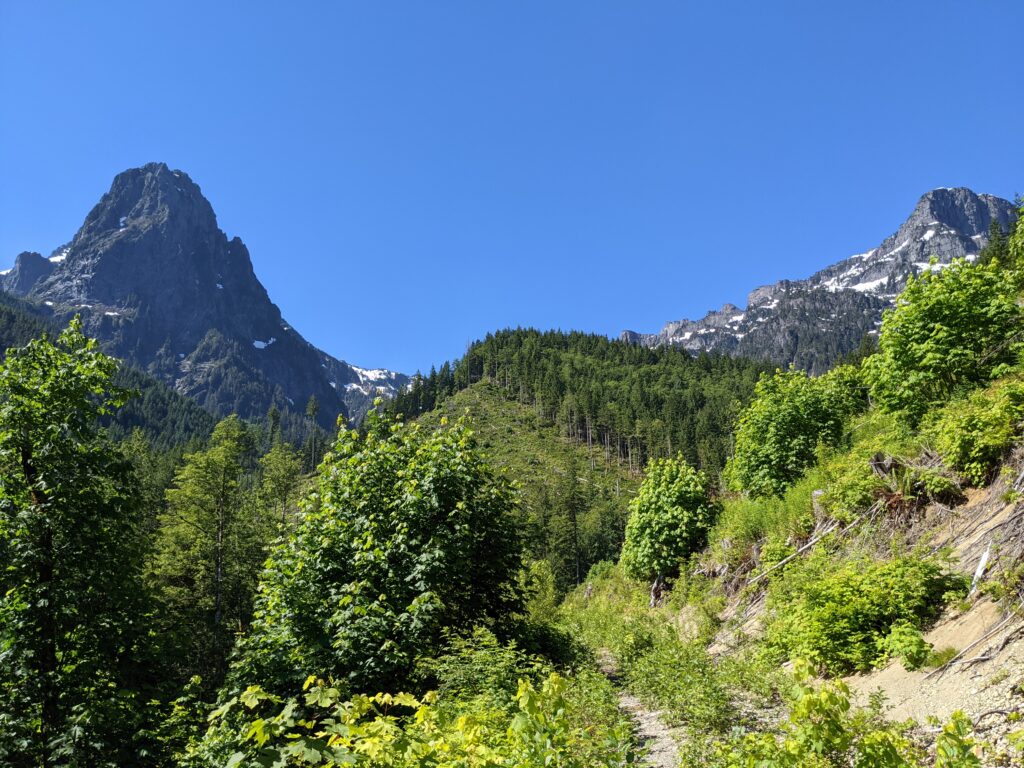 The best way to celebrate is to enjoy the Lake Serene Trail! Invite your loved ones to try one of Washington's best hikes. While you're there, look out for the new Forterra signage – it has more information about the lands we steward.
You can also share your photos by tagging #LandforGood. We love to see them!