Towering over the abandoned railroad town of Wellington and surrounded by some of the most pristine and breathtaking scenery in the Central Cascades, Windy Ridge is a place that time forgot. The area includes some of the last, never-logged forest in the state — 350 acres of imposing silver fir, Douglas fir and mountain hemlock. Many of these giants are nearly 300 years old.
Besides its venerable old trees, the Windy Ridge site has other extraordinary physical features including striking views, alpine lakes replete with brook trout, and mountain meadows that burst with colorful summer flowers.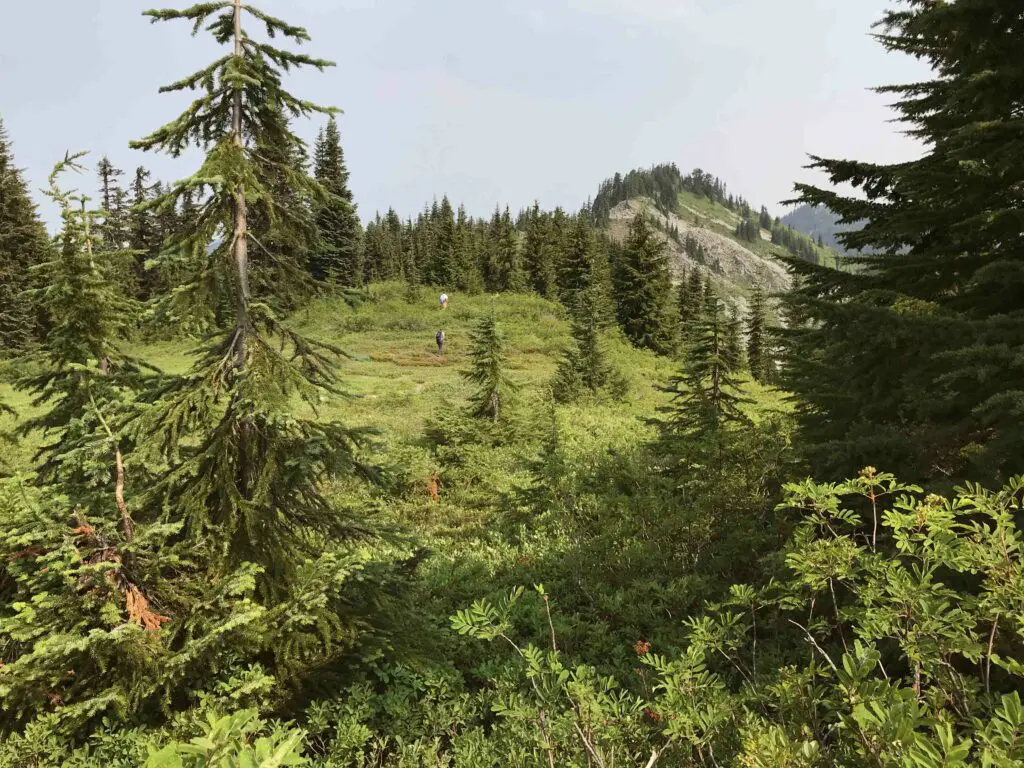 Iconic simply for its beauty, Windy Ridge is also of great significance ecologically. The extensive tree canopy shades lakes and streams on the property, cooling waters that ultimately flow to the Tye and Skykomish Rivers, are important fish habitat. Tree branches, burrows and snags offer an ideal home to several imperiled species and will be a vital refuge for many others amid climate change.
protecting critical habitat
Scientists have warned that, without urgent action, an eighth of the world's species—a million different lifeforms—could soon be lost. Protecting habitat is fundamental, and Windy Ridge—with high-quality old-growth forest, talus slopes, montane meadows, pristine alpine lakes, and icy streams— provides habitat for a variety of wildlife that are endangered or threatened—or could be soon.
Windy Ridge offers 640 acres of significant ecologic value including extensive tree canopy, old-growth forest, talus slopes, meadows and alpine lakes. Protected in 2019, Windy Ridge is part of decade-plus effort by Forterra to work with communities to conserve critical areas running from the Skykomish Valley near Stevens Pass to the Salish Sea at Everett.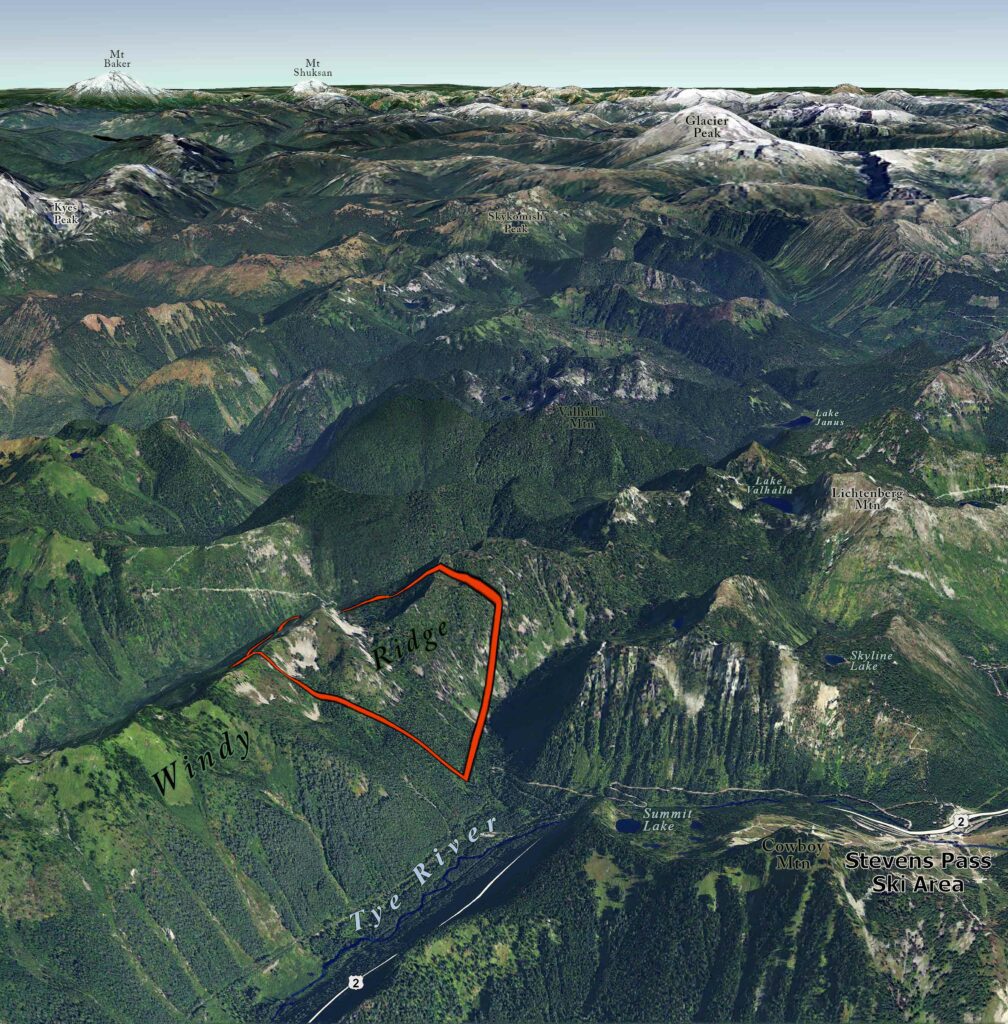 To support work like this make a donation or sign up for our newsletter to stay up-to-date on Forterra's latest projects.