Completing the final puzzle piece of a decade-long project that has now conserved 4,000 acres for recreation, restoration, cultural heritage and habitat. A coalition of 30 local and state agencies, businesses and community groups worked in partnership to help secure this vast expanse of land that will help sustain our region's quality of life, environmental health and economic vitality.
In 2011, Forterra was asked by Kitsap County constituents and Tribes to negotiate on their behalf with Pope Resources to conserve up to 6,700 acres of land called the Kitsap Forest and Bay—including the Port Gamble Forest. This led to Kitsap County's purchase of 535 forested acres and 1.5 miles of shoreline along Port Gamble Bay in early 2014, followed in quick succession at the end of that year by a 366-acre expansion of North Kitsap Heritage Park. Great Peninsula Conservancy championed the protection of 175 acres at Grover's Creek Preserve in April 2015, protecting the headwaters to Miller Bay and providing further connections between trail routes in North Kitsap.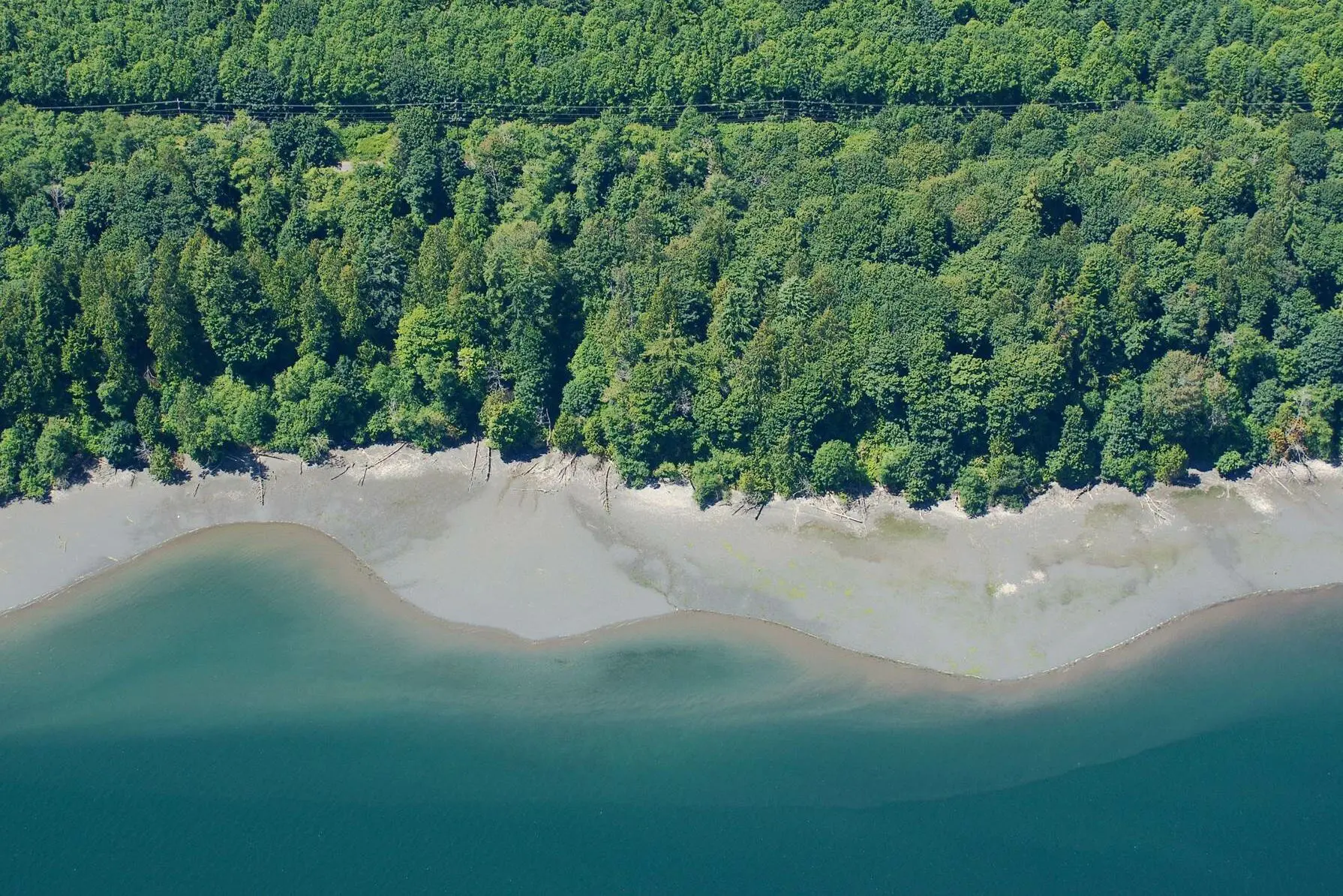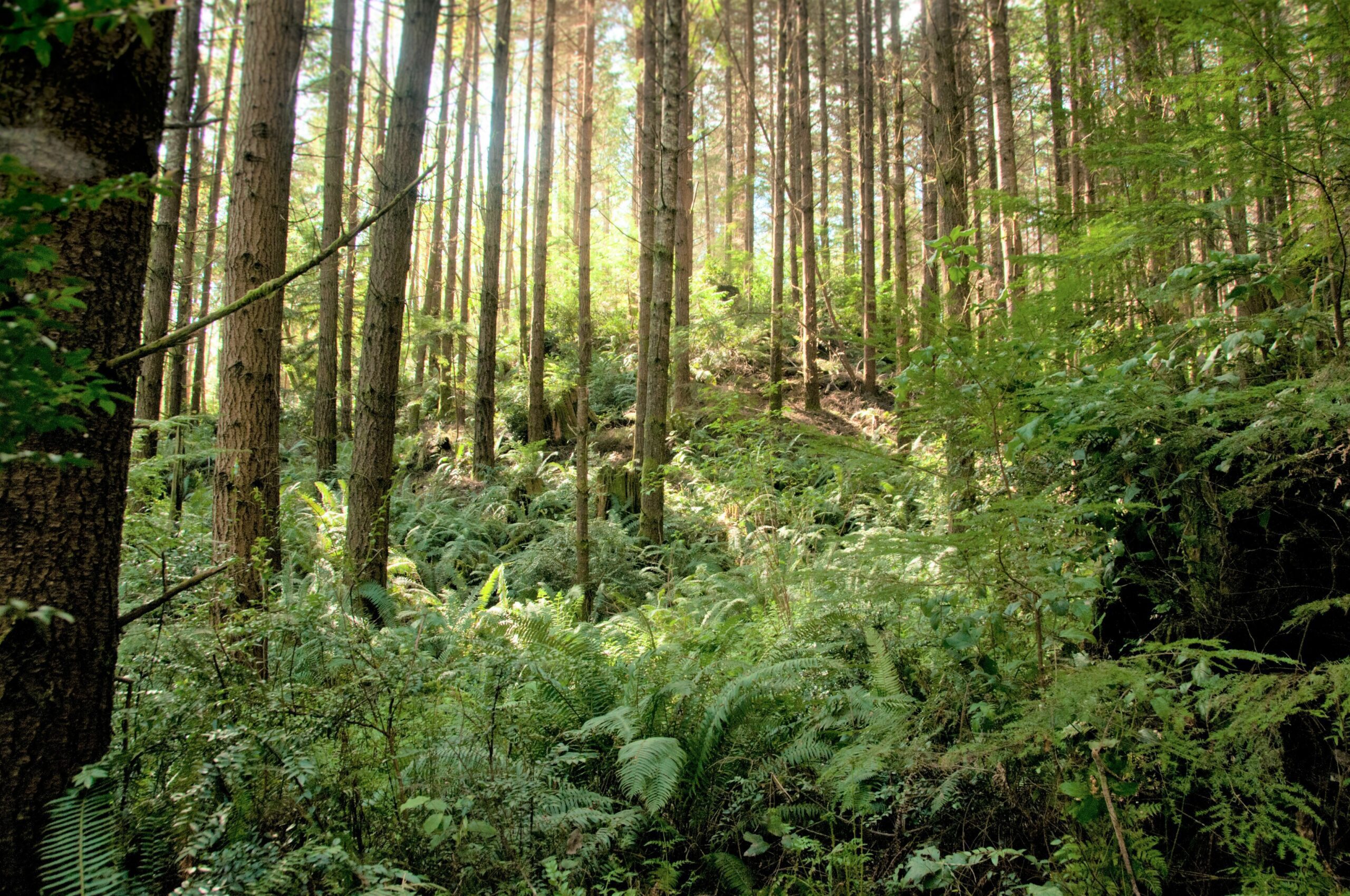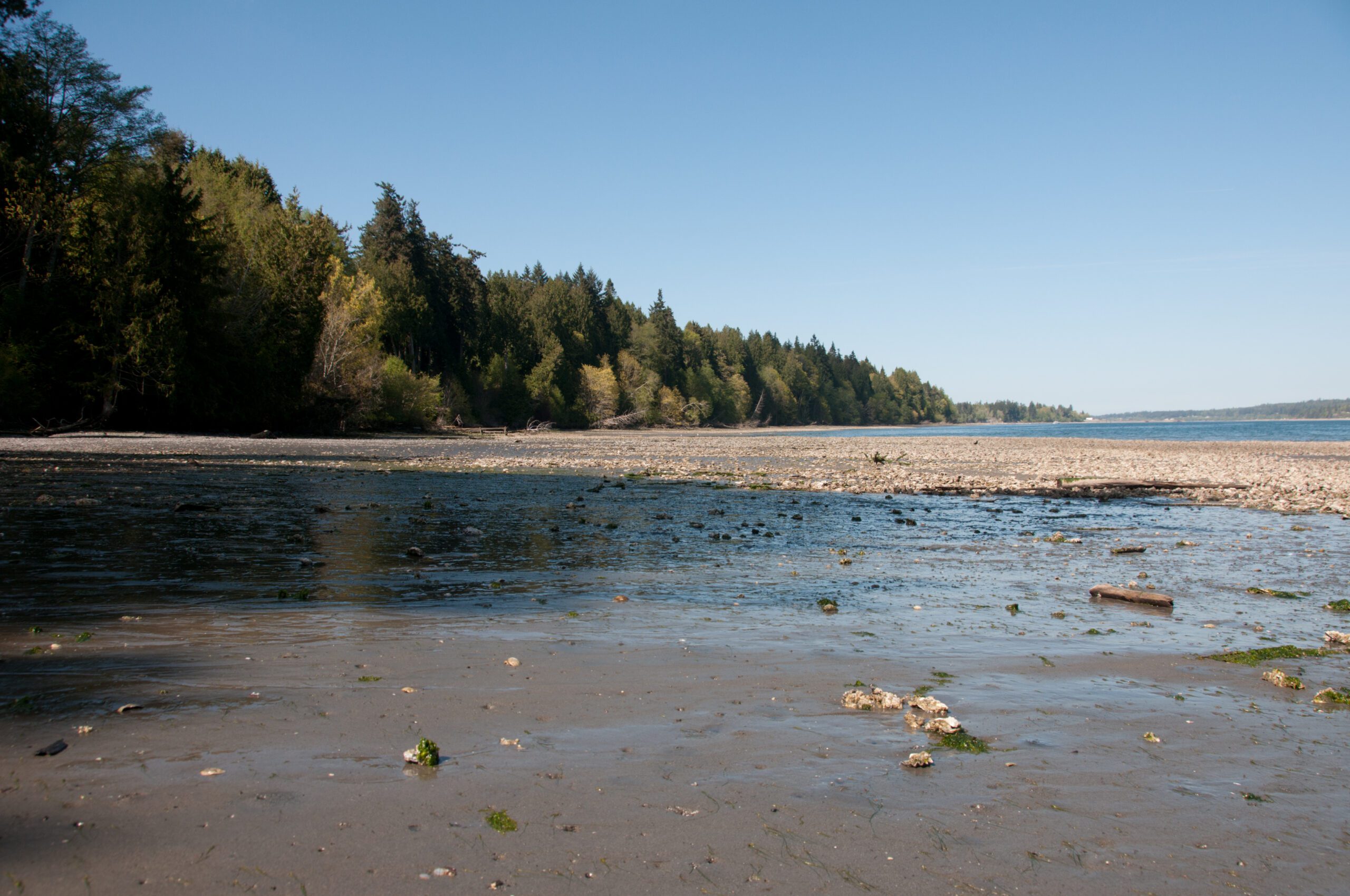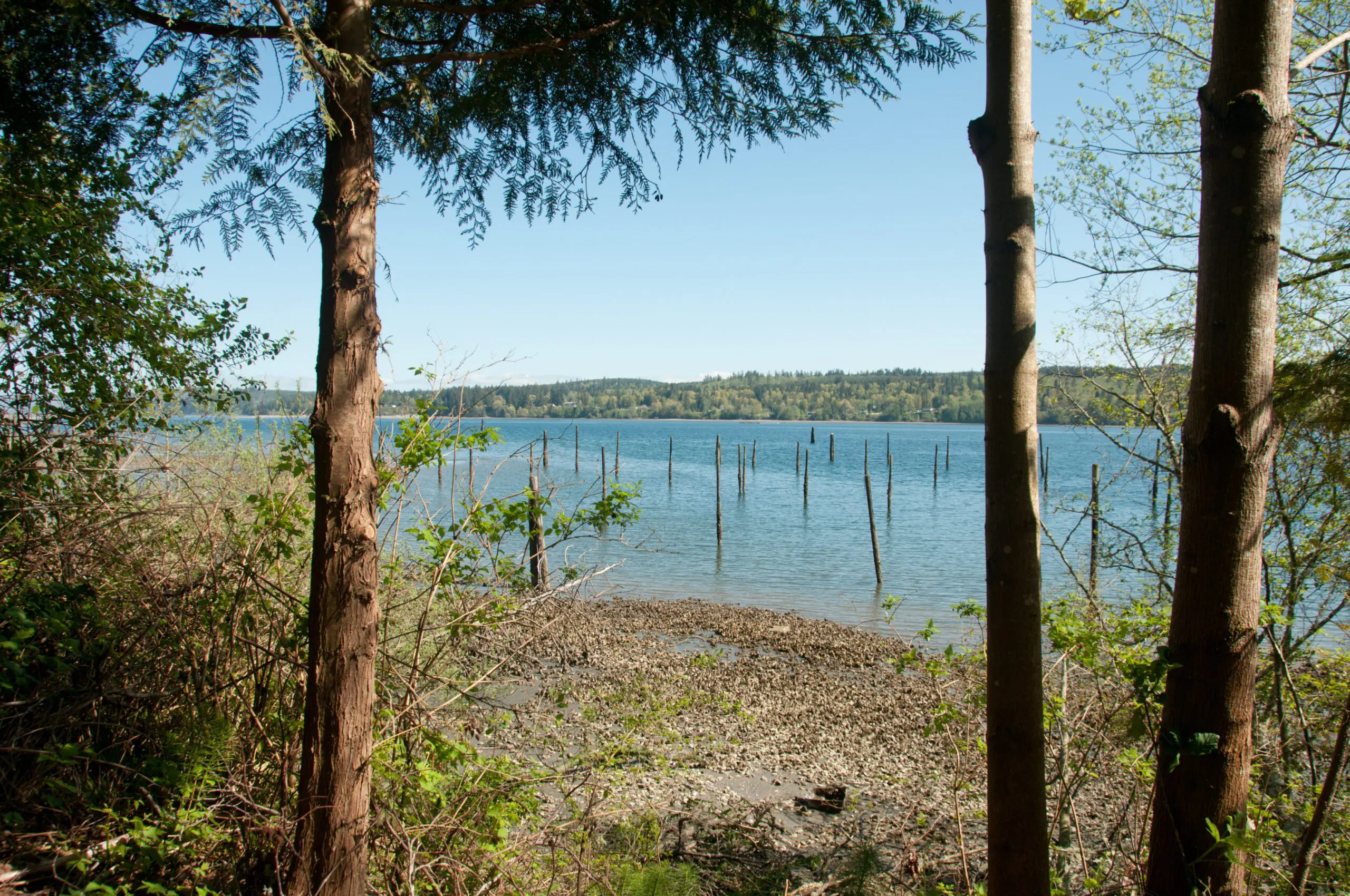 In late December 2016, Forterra assisted the county in securing an additional 1,356 acres of the Port Gamble Forest Heritage Park, making it the largest county park in Kitsap County. Together, these acquisitions leveraged federal, state, tribal, and local funds—showcasing the broad support for protecting these lands for public use, sustainable timber management, trail corridors, and wildlife habitat.
The land is of great cultural significance. For more than 1,400 years, the lands and waters of Port Gamble Bay have provided fundamental cultural, spiritual, and subsistence resources to the Port Gamble S'Klallam and Suquamish Tribes. In 1855, the U.S. transferred Port Gamble land away from tribal control. Although the forest became privately controlled timberland, the bay's plentiful marine resources have remained an important food source for native residents. One hundred and fifty years later, the Kitsap Forest and Bay Community Campaign honors the history and resilience of the Tribes by returning and restoring the land as a protected forest.
The oldest, largest trees and the most sensitive areas on the property are now protected. The rest of the property, which has been managed for timber production for over 160 years, will move to restoration forestry over the next 25 years, increasing the health and resiliency of the land for future generations.
Bears, coyotes, deer, and birds such as the hairy woodpecker and red-breasted sapsucker live in the Port Gamble Forest, one of the largest lowland forests in the Hood Canal watershed. Uphill from the recently conserved Port Gamble Forest Heritage Park, the forest is part of a critical watershed for Port Gamble Bay and its marine ecosystem, laying the foundation for healthy habitats for forage fish and salmon. The forest is critical in supporting interconnected food chains throughout Port Gamble, Hood Canal, and Central Puget Sound watersheds.
why port gamble forest matters
It is estimated that by 2024, our region's population will grow by 24%, placing undeveloped lands under increasing pressure to absorb this growth. The Port Gamble Forest, over six times the size of Seattle's Discovery Park, is now publicly owned and protected.
A decade-long project that has now conserved 4,000 acres for recreation, restoration, cultural heritage and habitat, the Port Gamble Forest property includes 65 miles of trails where already more than 20,000 hikers, birders, mountain bikers, equestrians, cyclists and runners recreate each year. The property is now part of the Port Gamble Forest Heritage Park.
Community support drove the work to preserve the Port Gamble Forest. Regional leaders from the Port Gamble S'Klallam and Suquamish Tribes, Kitsap County government, and Outdoor Research guided the work. Forterra managed the project. User-group constituents including the Evergreen Mountain Bike Alliance, North Kitsap Trails Association, Kitsap Audubon Society, and the Great Peninsula Conservancy also provided support.
To support work like this make a
donation
 or sign up for our newsletter to stay up-to-date on Forterra's latest projects.