This is the fourth of a blog series highlighting Forterra's history in anticipation of the organization's rapidly approaching 35th anniversary. This is the start of a year of looking back to look forward, a concept honoring the Sankofa symbol of Ghana's Akan Tribe which means we should not be afraid to look to our past to help plan our future. This Forterra history project delves into the people, cultures and changes and that shaped the region and the organization and includes historical anecdotes, interviews with visionaries, perspective pieces from a diverse range of experts and celebrates the learning-est moments in Forterra's history from 1989 through yesterday evening.
Written by Kelsey Bray
At the end of 2021, Forterra and the HCSEG were able to secure the final 50 acres of Big Beef Creek for conservation. It was a culmination of years' worth of work by the HCSEG, and it allows them to continue critical habitat restoration.
It also allows for critical research that will potentially inform future projects around the state.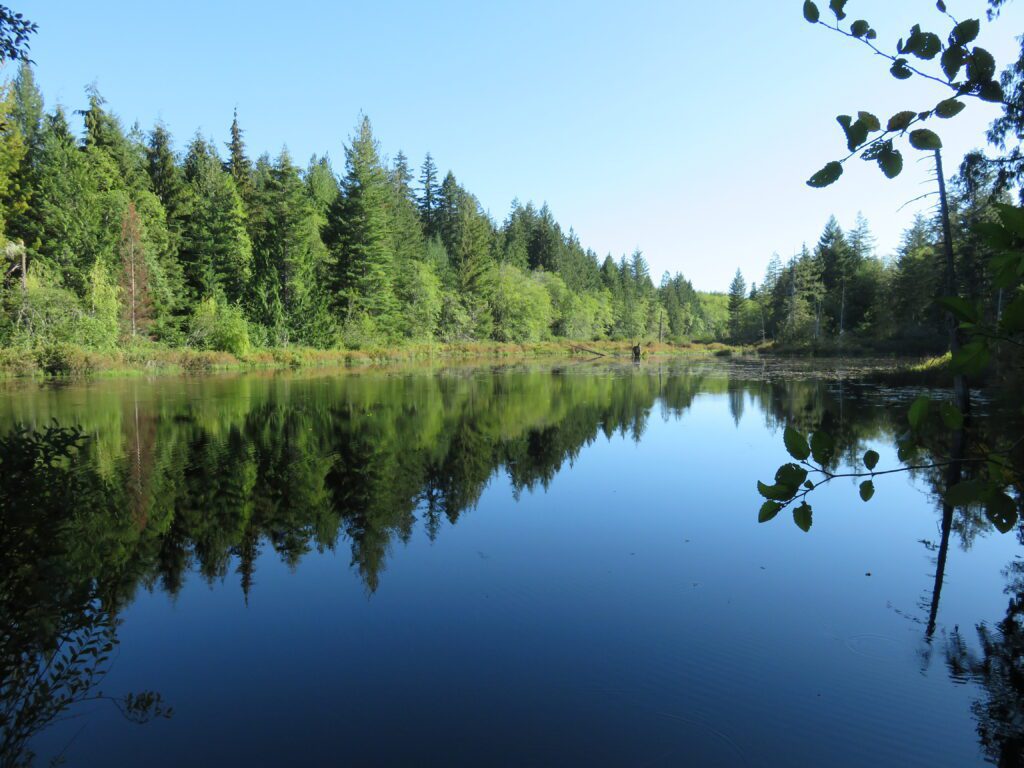 BIG BEEF CREEK
Big Beef Creek is a tributary to Hood Canal. It's an incredibly diverse area, with an estuary, tidelands and creek buffered by abundant upland forest. There are also 11 acres of wetlands, said HCSEG Executive Director Mendy Harlow, who has worked there for nearly 20 years. The nonprofit group focuses on habitat restoration, environmental education and research.
The creek is also home to six species of salmon, including coho and Hood Canal Summer Chum, which are listed as an endangered species. Summer chum can't go far upstream to spawn, so they rely on the lower end of the watershed. And in turn, humans, orca and eagles rely on salmon.
"Making sure that habitat is protected is critical to any hope of recovering Hood Canal Summer Chum," Harlow said.
Luckily, Big Beef Creek is in great shape because of long-term conservation efforts by several organizations, including the University of Washington. They previously owned the land and used it for salmon and habitat research. The HCSEG first started working in the area in 1999 through a partnership with the Washington Department of Fish and Wildlife (WDFW). It was a reintroduction program designed to restore the summer chum population.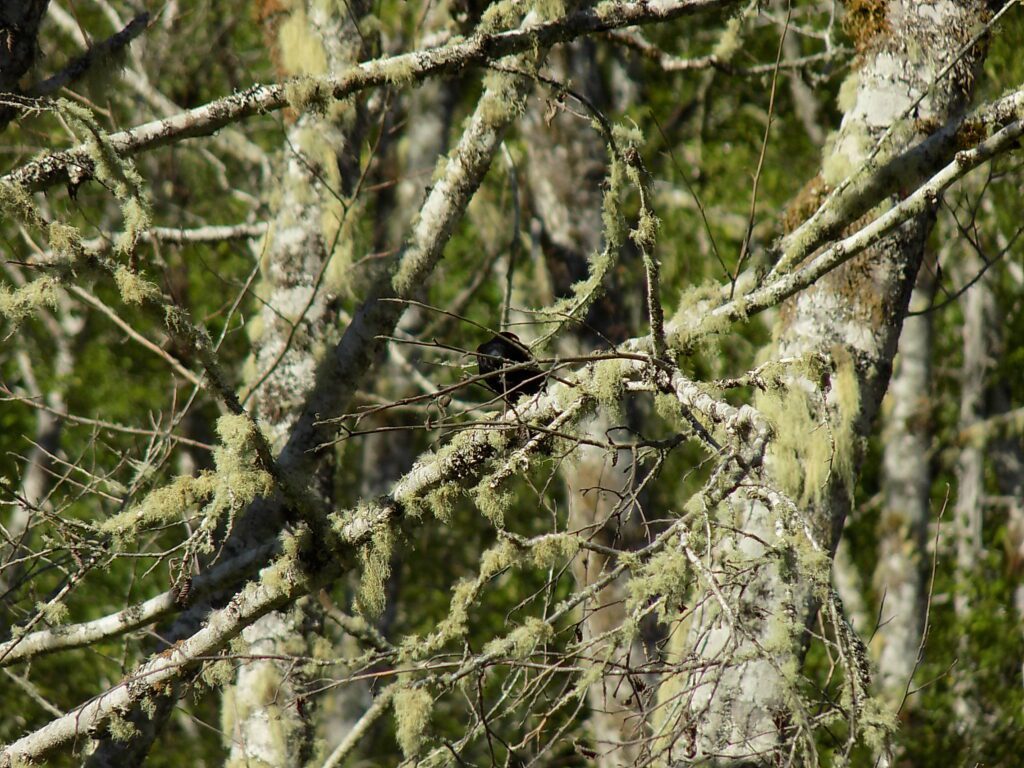 After four years, the HCSEG stopped to see how the salmon would do on their own. Harlow said that's when they realized they needed to focus on habitat restoration. They started with preliminary designs, and then began working on wetland and floodplain reconnection.
In 2016, the University of Washington approached the group and asked if they wanted to acquire the 297 acres they owned.
"Knowing that was going to be a very costly undertaking, we immediately reached out to a bunch of our partners," Harlow said.
BIG BEEF CREEK ACQUISITION
In 2017, the HCSEG, along with UW and the Hood Canal Coordinating Council, reached out to Forterra for assistance. Then, the HCSEG began working on securing funding – they spent most of 2018 applying for grants. They got a majority of the funding through the Washington State Recreation and Conservation Office's Washington Wildlife and Recreation Program and Salmon Recovery Funding Board, the Puget Sound Partnership's Puget Sound Acquisition and Restoration Program, WDFW's Estuary and Salmon Restoration Program and the U.S. Fish and Wildlife Service's National Coastal Wetlands Program. That secured 13 of the 15 parcels of land, but they still needed about $450,000 for the remaining two.
Forterra purchased and financed the remaining property, using a loan guaranteed by the Russell Family Foundation. That gave the HCSEG time to apply for more grants and secure the funding needed for all 15 parcels.
The two months leading up to the closing were hectic, Harlow said. They needed to make sure the grant managers were satisfied with the terms, that UW was able to release stewardship funds and that the loan was completely taken care of.
On Dec. 30, 2021, they were able to close on the last two parcels. The group had also secured another five acres of private land in September, bringing the total to 302 acres. Harlow said they were relieved and elated to know Big Beef Creek would be conserved in perpetuity.
"That was just a really wonderful way to make it work out," she said. "It would've been awful to sell those remaining two parcels to another landowner or potentially a developer – there was a significant development risk for those parcels. So, having Forterra as a partner was an awesome experience."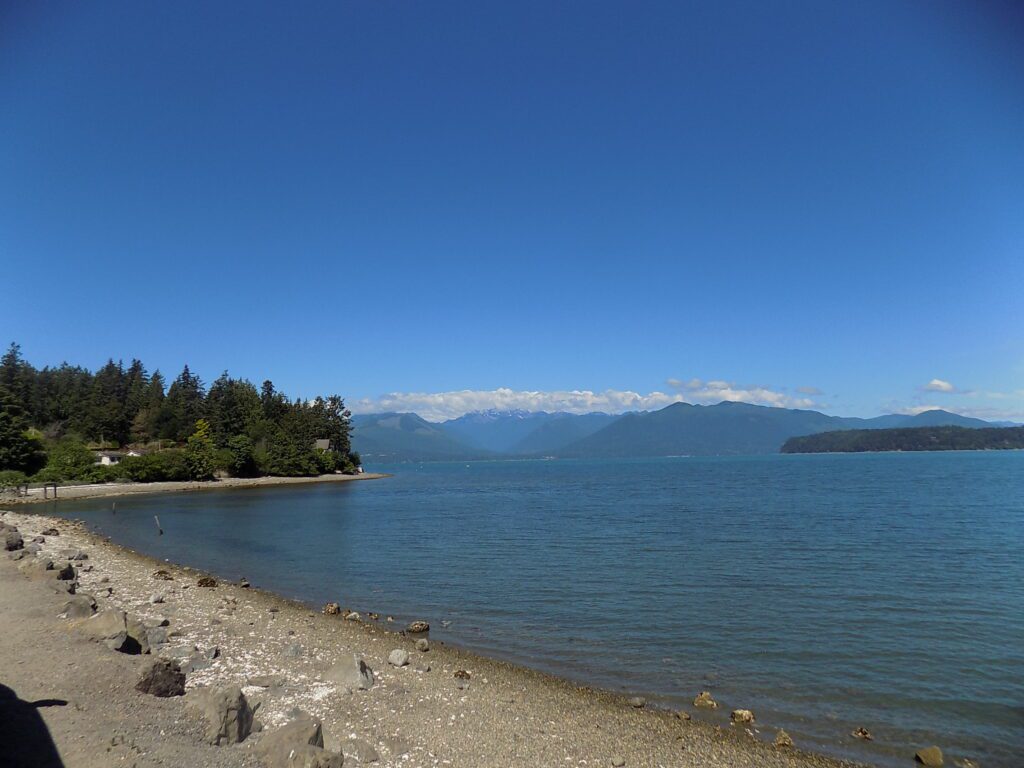 THE IMPORTANCE OF PARTNERSHIPS
Conservation work is truly a team effort. We work with other nonprofits, Tribes, local and federal governments, businesses and community members to get things done. A great example of this is Port Gamble Forest in Kitsap County, the same county as Big Beef Creek.
In 2011, Kitsap County constituents and the Port Gamble S'Klallam and Suquamish Tribes asked Forterra to negotiate on their behalf with Pope Resources (now Rayonier) to conserve the Kitsap Forest and Bay, including the Port Gamble Forest. Eventually, the coalition was able to secure 4,000 acres for recreation, restoration, cultural heritage and habitat.
This last effort was securing 756 acres of timber rights in Port Gamble Forest. In October 2022, the fundraising goal of $500,000 was reached thanks to a community campaign, securing the funds needed to acquire tree stands with important cultural, ecological and recreational values.
A coalition of 30 local and state agencies, businesses and community groups worked together to make it happen.
THE FUTURE OF BIG BEEF CREEK
The Salmon Enhancement Group already has plans for the area. The first thing they want to do is figure out what to do with the infrastructure that's still there. Ideally, they'd like to remove the causeway, as it causes significant impediments to tidal flow in and out of the estuary. Instead, they would like an estuary-spanning bridge.
There's also still a hatchery in the area. Harlow said they're still deciding what to do with it – they've thought about working with co-managers to use the hatchery to try and reintroduce Hood Canal Summer Chum to Big Beef again or removing it and reconnecting the rest of the floodplain. Before they start any work, they're looking into a feasibility study to help them decide. There will also be opportunities for public access so people can enjoy the views and forestland.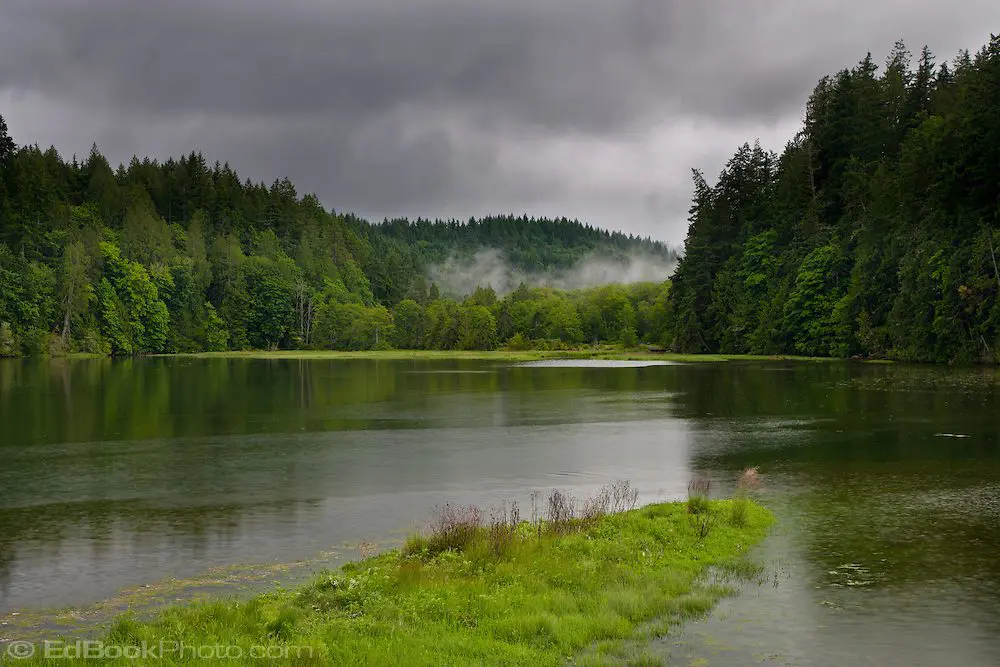 All the hard work was definitely worth it for the HCSEG, especially knowing Big Beef Creek will be conserved forever. Mendy said they're excited for the future, as their findings here will help other organizations as well.
"It's a critical area for us to be doing habitat restoration, but also the research associated with that, just because it has such major implications for other watersheds and restoration projects," she said.