The Green Tacoma Partnership was formed in 2005 as a collaborative effort between City of Tacoma, Metro Parks Tacoma, Citizens for a Healthy Bay, Pierce Conservation District, businesses, other non-profits and community members as an effort to engage the Tacoma community and restore and maintain forested parks and open spaces.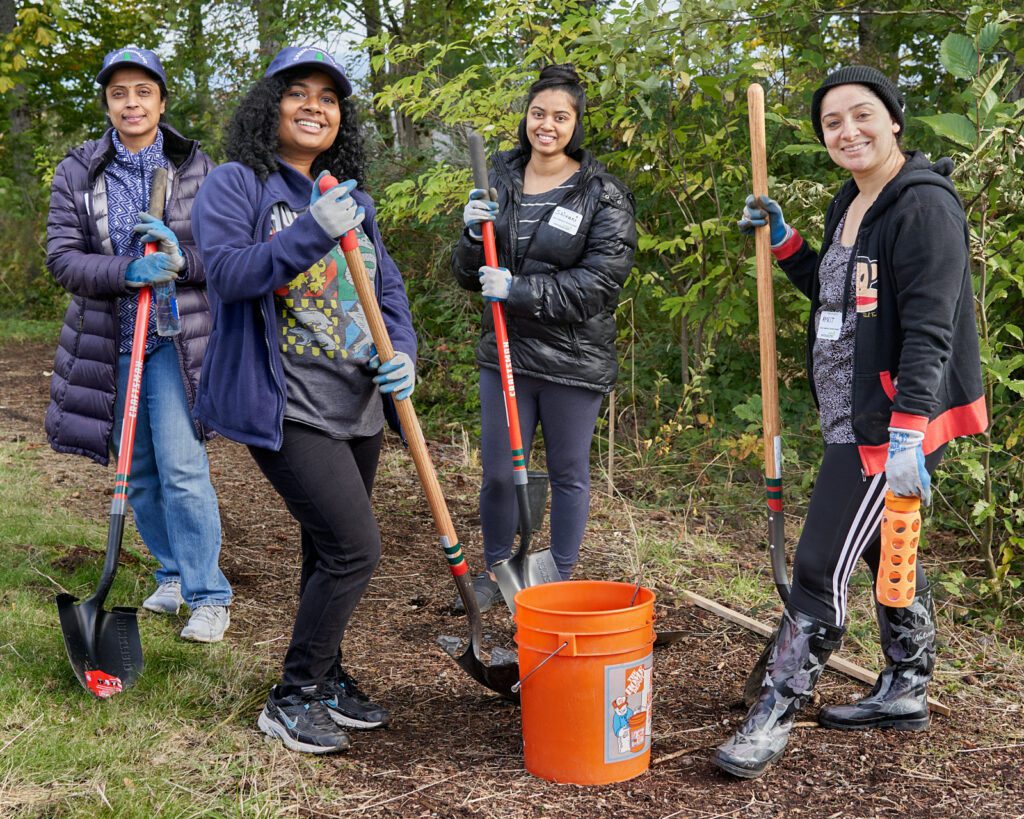 Through this program, Green Tacoma partners with local communities to recruit, train and support volunteer stewards to lead forest restoration projects in priority parks and open spaces. The partnership aims to build a strong culture of community stewardship, leadership, and partnership to support a healthy urban forest for everyone. Each city's program relies on a network of individuals, organizations, staff and volunteers. All partners are essential for the success of the project.
The Green Tacoma Partnership is building a sustainable network of healthy urban greenspace for the benefit and enjoyment of current and future generations by bringing 1,881 acres of Tacoma's forested parkland and open space into active management over the next 20 years. The program start-up process includes: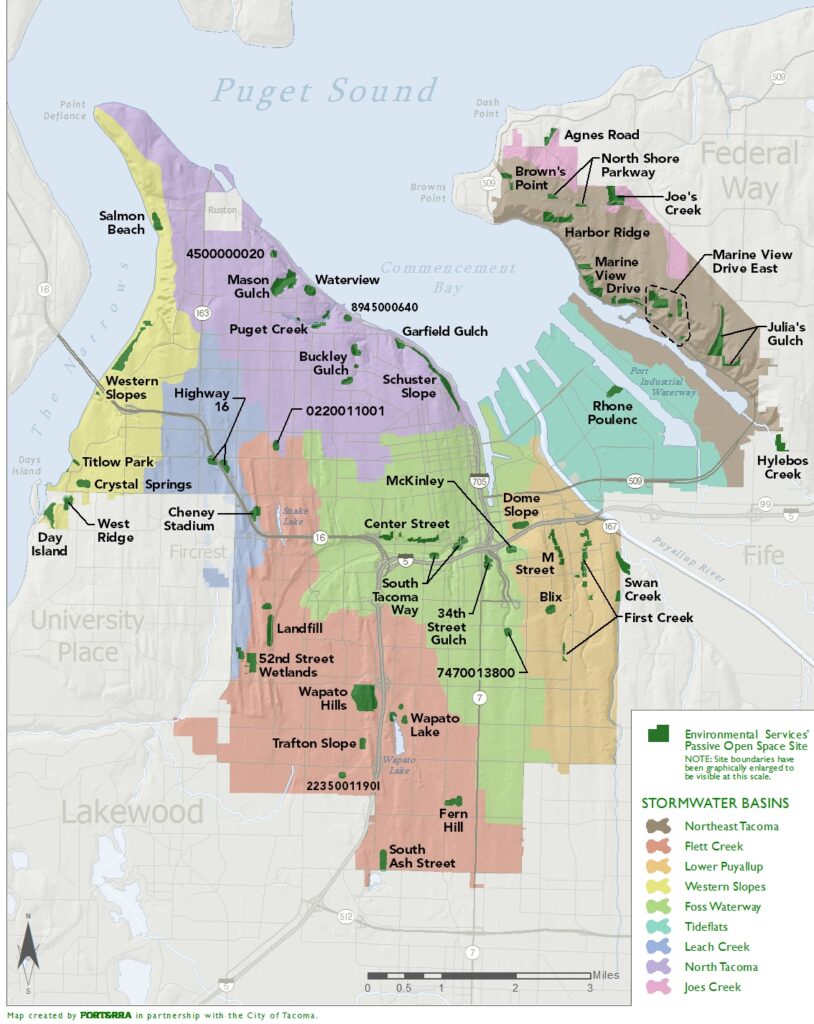 Assessment of forest health conditions of the identified 1,881 acres of parks and natural areas

*Please note that the map only highlights the ~500 acres of open space sites

Community outreach and engagement to guide project prioritization and implementation
Developing a Green Tacoma Partnership 20-year Guide to share the forest health assessment results and establish goals and strategies for forest restoration and community engagement efforts
Implementation of on the ground projects with a volunteer program to organize local community groups to plant trees, remove invasive plant species and meet restoration goals
Healthy forested parks and greenspaces have the power to strengthen neighborhoods, provide safe access to nature and offer numerous valuable benefits to the environment. 
Please don't hesitate to reach out with questions or requests for information!
what are the benefits of a healthy forest?
Healthy forested parks and greenspaces have the power to strengthen neighborhoods, provide safe access to nature, offer numerous valuable environmental benefits, and play a critical role in supporting salmon and a healthy Puget Sound. Without a coordinated effort to restore and care for our forests, we are at risk of losing many benefits these forests and natural areas provide.