In 2009, Forterra purchased 250 acres in Gold Creek Valley with grant funding from the U.S. Fish and Wildlife Service (USFWS) with the purpose of protecting endangered species and habitat. In partnership, Forterra has worked for decades to improve habitat connectivity across I-90 with the completion of the I-90 wildlife overcrossing a few miles from Gold Creek. The Gold Creek restoration project is just one of many efforts to improve habitat and restore connectivity throughout this critical ecosystem.
As the headwaters of the Yakima River, Gold Creek winds out of the Alpine Lakes Wilderness and passes under I-90 as it flows into Keechelus Lake, near Hyak, just east of Snoqualmie Pass. While scenic and deceptively placid, the water-filled gravel pit known as Gold Creek "Pond" continues to damage the health of the Gold Creek watershed.
As early as 1929, when the state needed material to construct Sunset Highway—what we know today as I-90— it dug massive pits throughout the valley to extract the gravel needed to build the road. One of those pits is now known as Gold Creek Pond. In the 1970s, highway expansion required even more material so freeway builders extracted another 750,000 cubic yards of gravel from this pit, which is located right next to the edge of Gold Creek.
After construction was complete, the gravel pit was allowed to fill with water draining away from the once vibrant adjacent creek instead of restoring it to its original wetland habitat. Despite its beauty, the area's unnatural construction intensifies the creek's annual dry period, which is especially harmful to aquatic species like bull trout that need a consistent stream flow to migrate and reproduce.
Experts have identified Gold Creek as a priority area for restoring populations of bull trout, an indicator species in the Pacific Northwest. Decades of human impact have disturbed the habitat to a state that is no longer conducive to bull trout survival. Experts estimate that only four trout spawned in Summer 2017, and less than 55 total trout remain in the area.
Despite its beauty, the area's unnatural construction intensifies the creek's annual dry period, causing harm to the creek, the valley and the local ecology.
To support work like this make a
donation
 or sign up for our newsletter to stay up-to-date on Forterra's latest projects.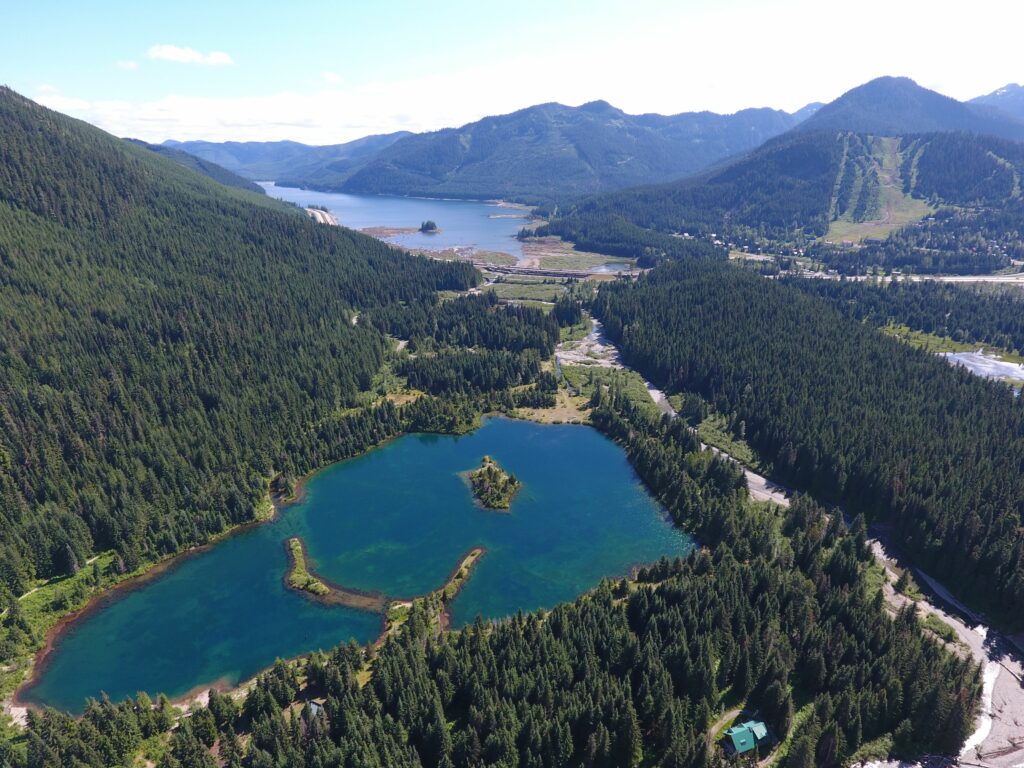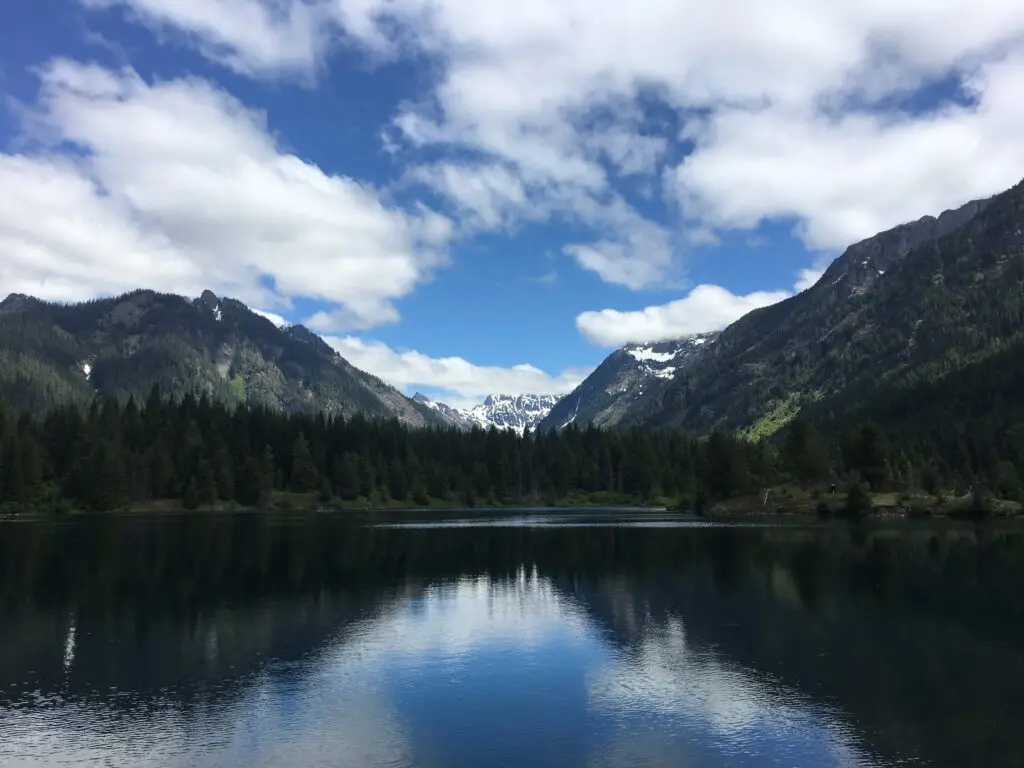 Restoring Gold Creek back into the forested wetland habitat that it once was benefits people, wildlife, and the ecosystem. This restoration effort is a priority for Yakama Nation, conservation groups, public land and resource managers and local residents. Kittitas Conservation Trust (KCT) is the on-the-ground, community-centered organization restoring the creek. KCT studied the areas for years in partnership with Yakama Nation Fisheries, the U.S. Forest Service, and the Washington Department of Fish and Wildlife. The Yakama Nation— whose ancestral homeland includes Gold Creek—are among those leading the restoration work in the area.
Restoring Gold Creek to naturally functional conditions by undoing a century of human-caused damage will take effort and time. A healthy Gold Creek will:
Strengthen wildlife corridors connecting multiple habitats, ensuring wildlife can migrate more safely.
Include features like log jams and wood debris, offering habitat for spawning, shelter from predators, and attracting insects for food.
Have an abundance of native plants along its banks.
Have a vibrant wetland—inviting to salamanders, frogs, ducks, and other creatures—instead of an artificial pit withholding and stagnating water from the creek.
Have ADA accessible, family-friendly trails, allowing visitors to explore the revitalized landscape.