Thornton Creek Alliance and partners King County, Seattle Parks, Seattle Public Utilities, the City of Shoreline, Earthcorps, and Forterra, convened for the first time in fall of 2017, to discuss a coordinated effort to control knotweed in the Thornton Creek Watershed. The parties completed a strategic plan in 2018, with the Thornton Creek Alliance leading the charge in mapping knotweed and other noxious weeds in the watershed.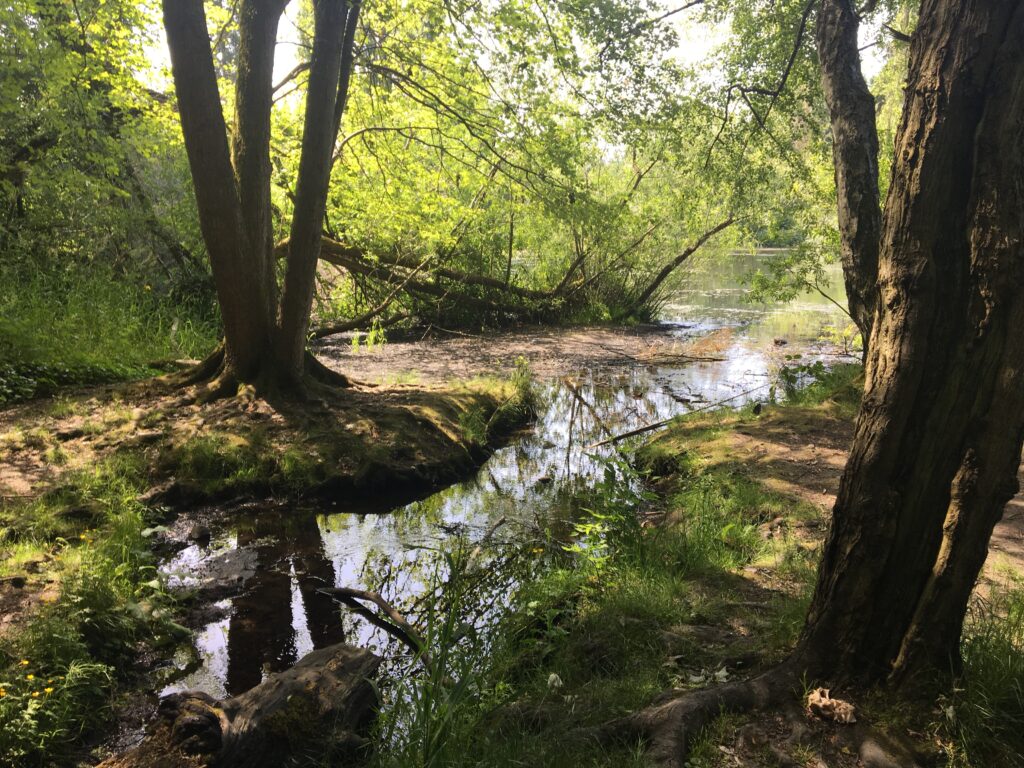 Noxious weeds like knotweed are introduced species that spread aggressively and contribute to stream bank erosion. They crowd out vegetation that benefits fish and wildlife and can reduce property values. Left uncontrolled, these weeds have the potential to further spread and create infestations along the entire creek. Winter floods and upstream disturbances can bring new infestations to stream banks, even if these weeds have not been present in the past.
what is knotweed and why control it?
Knotweed (polygonum spp.) is a bamboo-like, non-native plant that wreaks havoc on properties and ecosystems. Once established, knotweed forms dense stands that crowd out native vegetation and clog small waterways, increasing bank erosion and lowering the quality of riparian habitat for fish and wildlife. Knotweed treatment typical takes several years to be successful.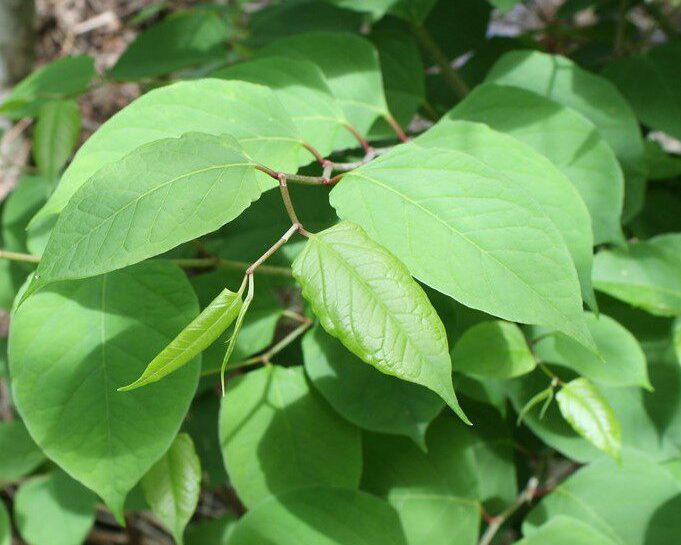 Forterra is working with communities along Thornton Creek, focusing on a long-term plan to manage invasive plants and restore salmon habitat throughout the this critical waterway.
If you are a landowner along Thornton Creek, you can be part of this region-wide effort to restore healthy forests along our critical waterways. We are able to install riverside trees and shrubs using grant funding, working collaboratively with you to design a planting plan that meets your needs.
Explore the resources to learn more.
Forterra works with private landowners and public partners to control knotweed along and restore healthy ecosystems within this highly urbanized watershed.
To support work like this make a
donation
 or sign up for our newsletter to stay up-to-date on Forterra's latest projects.
If you are a landowner along Thornton Creek and are interested in signing up for our program, please fill out a permission form below and email it back to us.